One of the popular ISPs, CGNET has brought the CGNET FTTH Offer. The World Cup season is just around the corner and viewers are ready to enjoy it fully. So, this offer is directed towards football lovers as FTTH stands for Football to the Home. In this article, let's learn more about CNNET FTTH Offer and their packages.
CGNET FTTH Offer
Under this CGNET FTTH offer, the ISP is offering three packages; Splinter Plus, Popular Pro, and Rockstar Max. Along with that, the ISP has also come up with exciting TV offers for the world cup audience. Subscribers can get CG smart TVs at discounted prices with an internet subscription.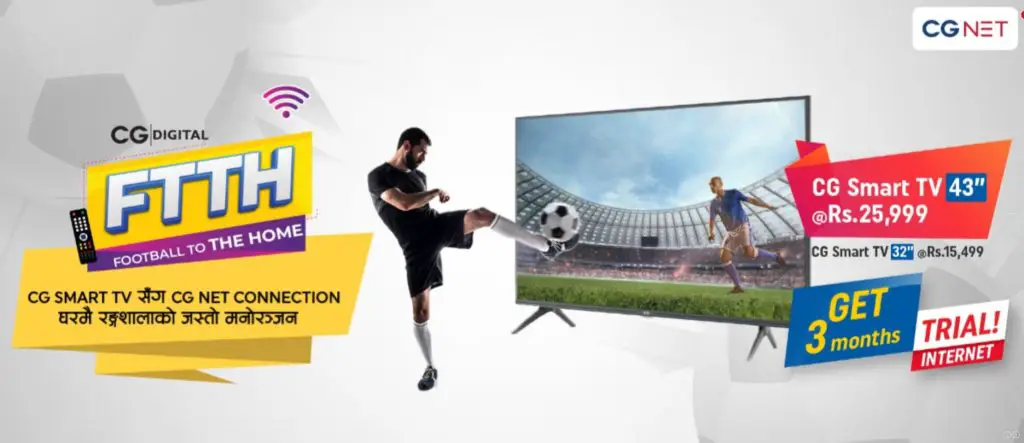 Splinter Plus Package
Under the Splinter Plus Package, CGNET is offering lower Mbps speed internet but at a cheaper price. The package is focused on budget-centric customers. Now, users can get a 130 Mbps internet package at the price of Rs.799 without VAT. Talking of the offer, users can attain the subscriptions in three periods; monthly, quarterly, and yearly. With VAT included, the package will cost Rs 940, Rs 2,685, and Rs 9588 respectively.
Popular Pro Package
The second package is the Popular Pro Package. Here, the internet speed gets a boost with 250 Mbps along with the price. So, this 250 Mbps package costs Rs.1099 per month exclusive of VAT. Just like the aforementioned package, it is also available to purchase in three periodical subscriptions. CGNET has priced the package with VAT at Rs.1260, Rs 3,564, and Rs 12,592 for the monthly, quarterly, and yearly packages, respectively.
Also, Read:- How To Activate Mobile Internet in Ncell, NTC, and Smart Cell
Rockstar Max Package
Talking of the Rockstar Max Package, it has a whopping 350 Mbps speed. This high-speed package starts at Rs.1299 per month, exclusive of VAT. Likewise, the package can be subscribed in three subscription periods; monthly, quarterly, and yearly. And the pricing is set at Rs 1,609, Rs 4,219, and Rs 15,593 respectively, inclusive of VAT.
| | | | | |
| --- | --- | --- | --- | --- |
| CGNET FTTH Offer Package | Package Speed | 1 Month | 3 Months | 12 Months |
| Splinter Plus Package | 130 Mbps | Rs. 940 | Rs. 2,685 | Rs. 9,588 |
| Popular Pro Package | 250 Mbps | Rs. 1,260 | Rs. 3,564 | Rs. 12,592 |
| Rockstar Max Package | 350 Mbps | Rs. 1,609 | Rs. 4,219 | Rs. 15,593 |
CG Net FTTH Package Price With VAT
Have a Read:- No Free Viewing, You Need to Pay Rs 500 to Watch World Cup
Discount on CG Smart TVs
Along with the FTTH packages, CG Net has also decided to revive its discount offers on CG Smart TVs on the subscription of its internet packages. So with the discount offers, customers can get 32" CG Smart TV at Rs.15,499 and 43" CG Smart TV at Rs.25,999 only. Plus, CG Net is also providing three month trial on the internet along with the TV. Meanwhile, the IPTV subscription costs Rs.100 per month.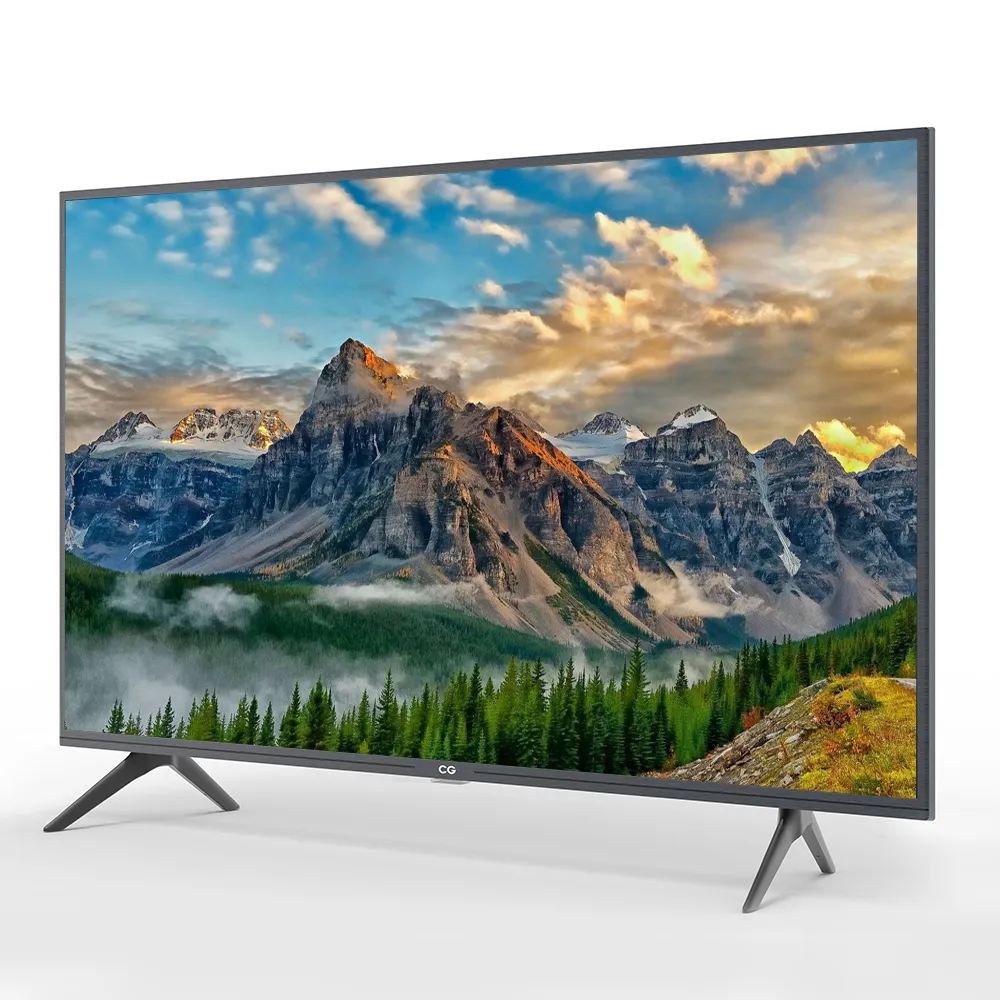 Not only for new customers, but the company is also providing discounts for already subscribed customers. Hence, those customers are also liable to get the 32″ CG Smart TV at the price of Rs.15,000 and the 43″ CG Smart TV for Rs.25,000.
The ISP also offers SME packages with no FUP (Fair Usage Policy) but it is more expensive. A 30 Mbps SME package costs Rs.18,745 per year.
CGNET was the first company to offer 100 Mbps internet, igniting the speed war in the Nepalese market. The FTTH package sounds good with the pricing. And the TV offers are also sound for this FIFA World Cup 2022 Season.
Also Read:- Top 5 ISPs in Nepal: Find Out Their Packages and Prices
So what do you think of CGNET FTTH Offer? Are you a subscriber of CGNET and how is your experience? Do share your experience and thoughts in the comment section below.