Microsoft launched Windows 11 on June 24 with some major upgrades to Windows. Although the users had already got their peek into the next-gen OS, the unprecedented features were finally confirmed by Microsoft to the delight of millions of users.
Windows 11 comes with some revolutionary upgrades in its history. Android apps are now coming to the Windows PCs with native support, MS Team is replacing Skype, a major overhaul in UI, and futuristic upgrades to gaming among many. Find them in detail below.
Redesigned Task Bar
The most conspicuous change is to be seen in the Task Bar where rests app icons and the search bar is replaced with a single search button. There is a new Start Button and Menu too. Users can move their app icons and start menu from the taskbar to the left-hand side. The fresh start Menu looks much toned down than in the current Windows 10 without the live tiles.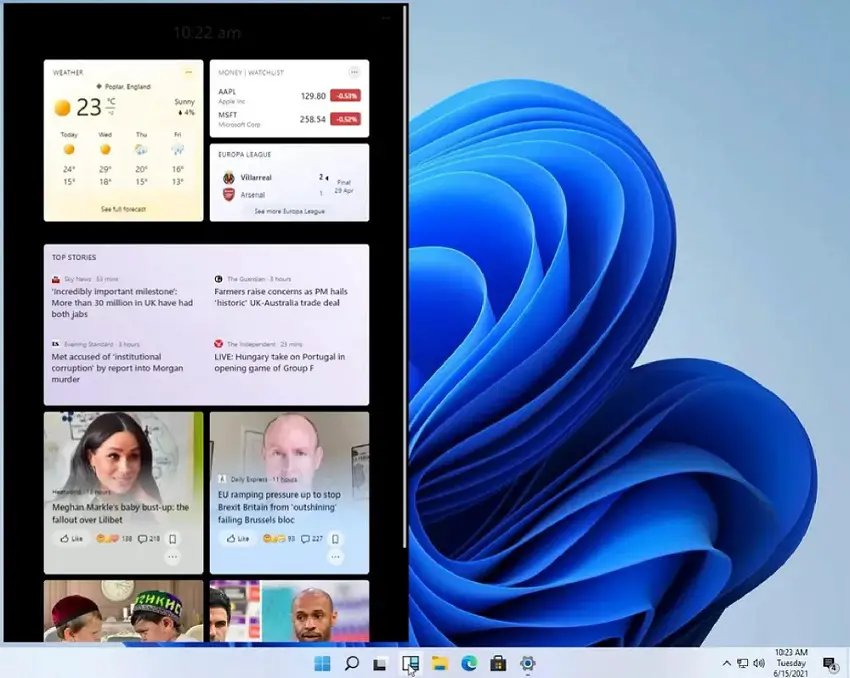 The Start Menu also includes pinned apps, recent files, and an option to quickly shut down or restart the PC. Additionally, the next-gen Windows will introduce a dark mode. The leak showed a new icon labeled 'widgets'. Though it looked unfinished it provided a look at news, weather, and other such contents.

There are rumors that Windows 11 will bring more changes to the built-in apps within Windows. It is reported that once the operating system feels compact enough, a beta version will be tested among Windows Insiders.
Android Apps Support
Microsoft has finally added Android apps support to Windows for the first time. Users will be able to download Android apps via Amazon Appstore. The good thing is the apps will get native support meaning they will retain the same icons and features as on Android devices. From basic to advanced apps such as TikTok, Adobe Creative Cloud, Disney+, Visual Studio will be available for the first time on Windows PCs.
Users can now finally say goodbye to resource-hogging emulators and enjoy the built-in Android app support on Windows machines. This remains one of the biggest highlights of Microsoft's next-gen OS.
Also read: Internet Explorer To Retire Next Year: MS Edge To Take Over
Better Multitasking Features
Another key feature coming with Windows 11 is called Snap Layouts, and Snap Groups for multitasking. They help users to organize the screen apps and transition them between foreign screens. Users can also set up different wallpapers for different settings like school, home, office, etc.
Better Xbox Experience
It's not an overstatement to call Windows 11 a gaming OS. Microsoft has brought a tremendous improvement for gaming on Windows PCs. It supports DirectX 12 Ultimate that brings immersive graphics at higher frame rates. There is also support for Auto HDR which enhances images without a user's intervention. It brings vivid, and more colorful images for the next-level visual experience.
Due to DirectStorage, games will load faster to the graphic cards and not through the CPU. Altogether, games are now optimized for an overall smooth experience.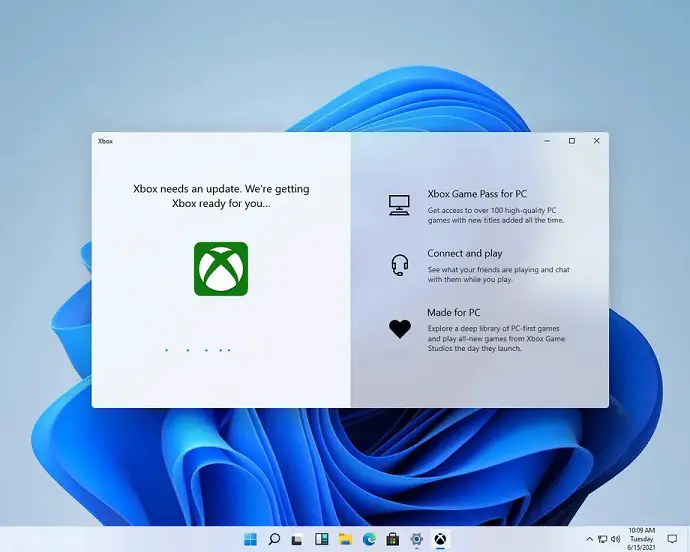 To add more, Windows 11 comes with an Xbox app. Game Pass users can now stream games and also enjoy access to over 100 high-quality games via Xbox Cloud gaming.
MS Team Now Default On Windows 11
Microsoft has included MS Team in Windows 11 ditching the previous video-calling app Skype. Users can connect with their family and friends in any location with a single click from the Taskbar. MS Team is a cross-device and cross-platform video call solution so no matter on which device, the app will be compatible across virtually all the devices.
Widgets
Windows 11 brings updated widgets that cater to your news, weather, calendar, and recent photos. You can add or remove widgets as per need. The feed slides across the screen so it doesn't disrupt ongoing tasks.
Availability In Nepal
Windows 11 is coming for free to existing Windows 10 users. They will get an update when the OS finally begins rollout. Cnet says the first rollout will begin in October to eligible Windows PCs that include Nepal too. But in case, you can't resist trying it out, you can register and get a preview copy of Windows 11 from this link.