Microsoft's default browser Internet Explorer to retire next year in June 2022.
Microsoft will finally end the life cycle of Internet Explorer ending the question over its lifespan. The company will discard the browser after over 25 years of service within the Windows ecosystem.
Internet Explorer launched with Windows 95 and rose to domination till the early 2000s. However, it fell out of favor after the arrival of open-source Google Chrome in 2008 which brought a much-refined interface and unmatched synchronization among its products.
In retaliation, Microsoft launched its own open-source browser Edge based on Chromium to regain its glory. It started rolling out Edge to Windows 10 PCs in 2015 to gradually replace Internet Explorer 11 and has been the default browser on the latest PCS since.
Internet Explorer's end was along in the making for years. Just last year, Microsoft had announced its decision to withdraw support from Internet Explorer and offered very limited experience on IE11 (the last updated version of the browser). The reason it still floated around was that some businesses used it for different reasons.
IE was once the crown jewel among the browsers. In its heyday till the early 2000s, IE boasted 95% of market share now it has nose-dived to a mere 1.68% in 2021. Today Google's Chrome leads rank on top with 67.53% of market share followed by Safari 9.86% at second.
Read: Windows 11 Leak Reveals New UI, Start Menu, And Many Features
'The Future Is In Edge'
In a recent post, Microsoft declared that "the future of Internet Explorer on Windows 10 is in Microsoft Edge." This has followed with more intensified pitch for Edge as it pushes IE to the wall. The US tech giant has urged existing IE users to transition towards Edge before June 15, 2022, for a faster, more secure, and modern browsing experience.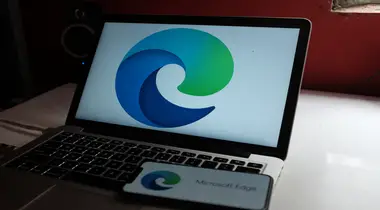 With Microsoft Edge, we provide a path to the web's future while still respecting the web's past. The change was necessary, but we didn't want to leave reliable, still-functioning websites and applications behind. We're here to help you transition to the more comprehensive browsing experience of Microsoft Edge and tell you a bit more about why we think it will address your needs, both at home and at work.

From Microsoft's Official Blog
If you are on Windows 10, its likely that you laready have it on your PC otherwise you can download it from here.
Internet Explorer has been part of the Windows browsing experience for many of us and we have an emotional investment in it. However, it is disappearing out of the scene in favor of Ege which will offer a cleaner, and smoother interface with a much-imporoved browsing experience to meet the demands of modern users on smartphones and PCs.
Edge has been around for some years but we can expect a lot more improvement and features with IE going completely out of sight.
For fans of IE and Microsoft, Edge might become their default browser with more expectations in the future while others may also want to jump in for a different flavor, especially Chrome users who have long complained of it hogging their PC's resources.
Download MS Edge: Android | IOS
What do you think of IE's coming to an end? If you are from the 90s era, you have probably browsed the internet on it enough. What have been your experiences on it? Are you going to make your transition to Edge or stay content with other options? Let us know in the comments section below.