Plasma App: Young Politician of Nepali Congress, Pradip Paudel has initiated a new project to fight against the COVID-19 virus. After self-isolating (due to contact tracing) himself a few months before, he has been raising awareness regarding COVID-19 all these times.
Seeing a ground-level reality of the outrageous nature of the virus, he thought about creating a platform that could help COVID patients to recover from the disease. After knowing about the Plasma method to treat covid patients, he consulted with some of the youths to create a solution that could make plasma easily accessible to the patients.
Shashank Shree Neupane, a Computer Engineer, had been in contact with Paudel for a long time. Leader Pradip consulted with Neupane about how it would be easier for someone who could donate plasma and access at the same time. This conversation led to the birth of the Plasma app.
Plasma app is a mobile app developed to connect the needy plasma patient's family to plasma donors. The application is available in Google Play Store. IIgal apps have developed the app. Since the launch on 3rd November, the app already has more than 1K+ downloads, although the application is still in its initial stage.
Click here to install Plasma Application.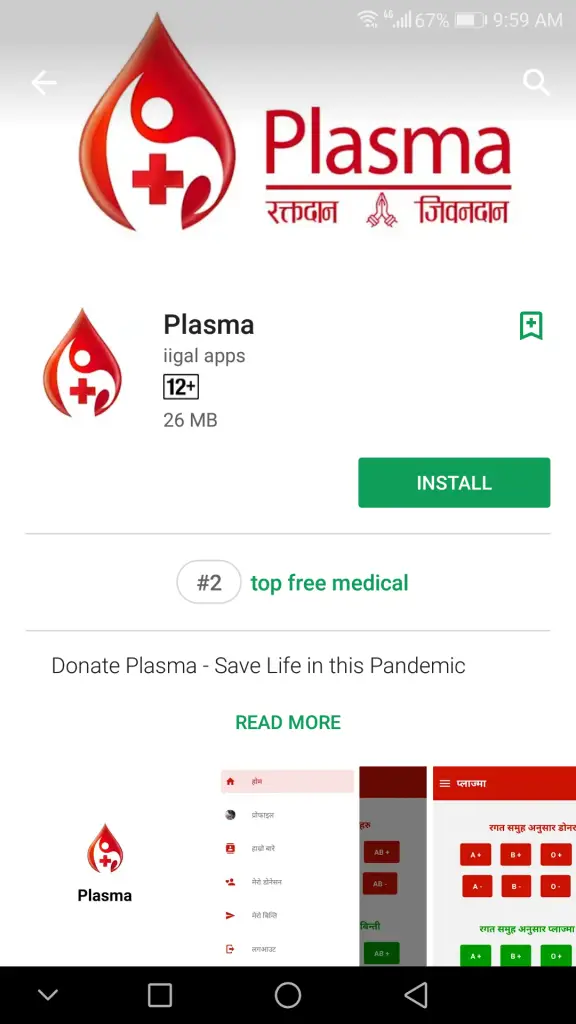 You can log in the app using Google account only. After you log in from your account, it gets access to your personal information. Then, you need to choose your blood group. The interface is separate for plasma donor and plasma requestor.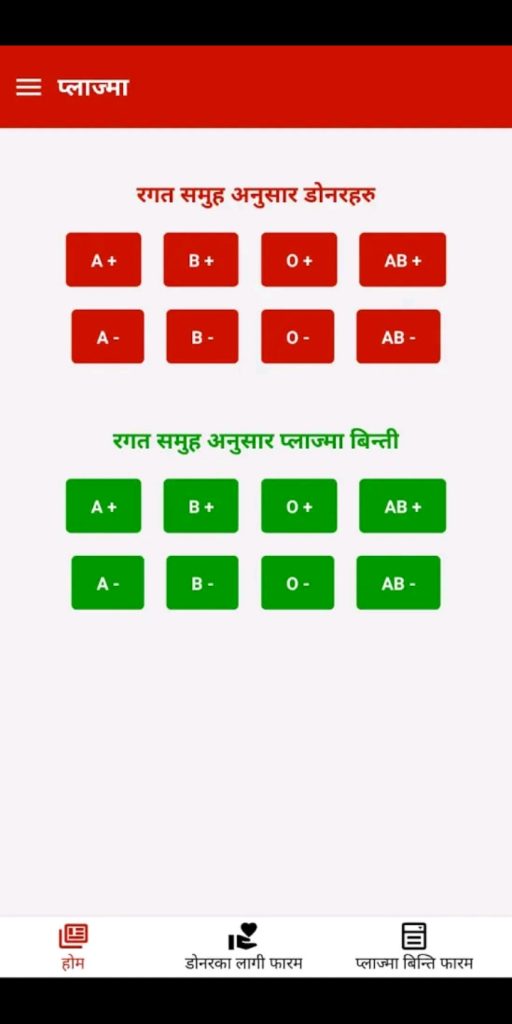 After choosing your blood group, you have to fill up a separate form adding your personal details. There are two different forms; which are for plasma donor and plasma requester respectively.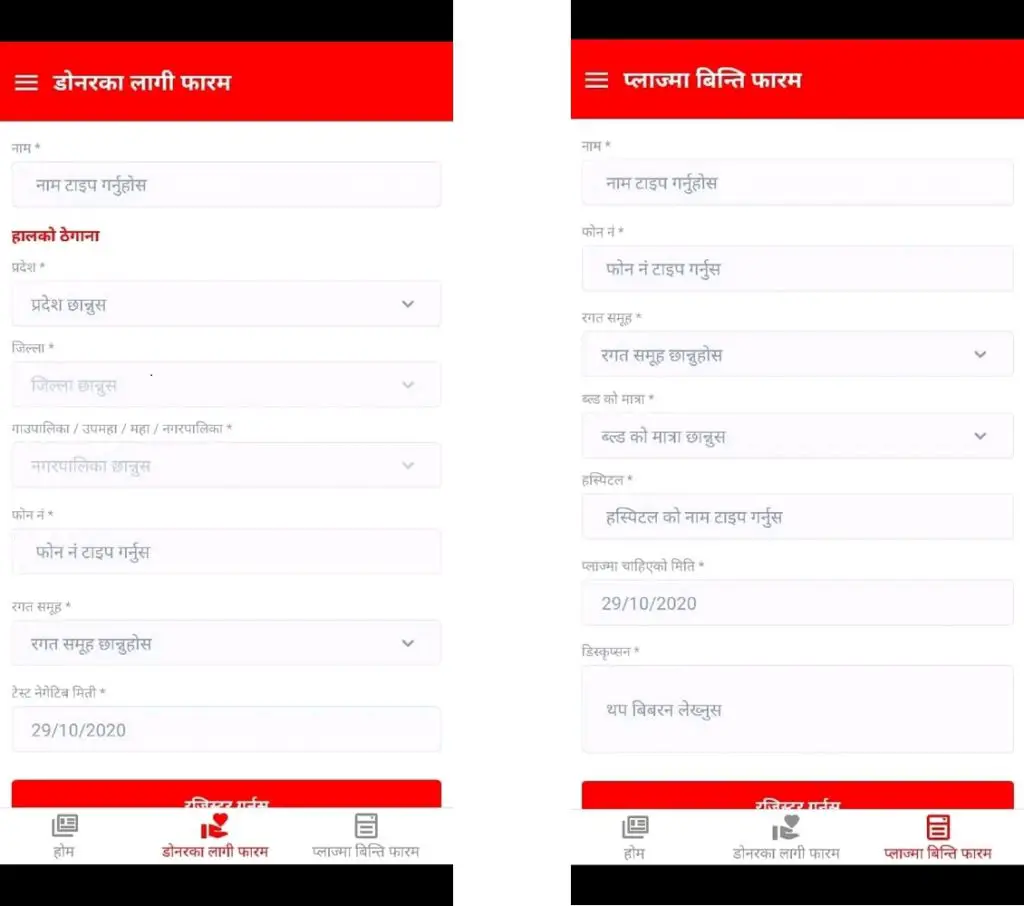 Alongside personal information, you have to choose the blood group and the amount of blood if you are the requester. If you are a donor, you also have to mention the date when you were tested COVID negative.
After you have filled the form, you can contact the donor if you want the plasma or vice versa. If you want to be updated about this app, you check out the Facebook Page of Pradip Paudel.
While the whole world is fighting against this COVID-19 pandemic, the vaccine has not been found yet. However, this Plasma therapy method of treatment has been somewhat effective compared to other methods.
People who have recovered from COVID-19 develop natural defences in their blood (antibodies). Antibodies are found in part of the blood called plasma. After people test negative for COVID-19, they can donate plasma after 14 days of testing negative.
Earlier, Chief Minister of Delhi; Arbind Kejriwal also did high publicity of the plasma therapy method. Leaders all around the world are raising awareness about this treatment method. So, the Plasma app launch in Nepal gives a great message to the globe concerning our efforts to overcoming the pandemic.
It would help the needy ones in these difficult situations, and even after the pandemic ends, the significance remains. It's a great platform to bring both donor and donee together for a great purpose.
Plasma app could become very popular if it could continue its service for a wide range of diseases with purely a non-profit purpose. For the comprehensive range of use, some features need to be added like delivery location, the relation between donee and user, and many more. It would be great if features like a patient getting a doctor's appointment could be added.
Nevertheless, the initiative itself is a great way to contribute towards society and the nation. As Pradip Poudel mentions, 'this is only our small step towards fighting against the greater pandemic'.
(Pradip Paudel is a central committee member of Nepali Congress and influential youth leader)
Click here to read more articles from Techmandu.