Commercial banks have announced that there would be no LC for luxury items including high-end expensive smartphones.
The decision comes following a meeting of the Nepal Bankers' Association. The meeting concluded that the banks shall keep interest rates on deposits stable and not open LC goods except for essential ones.
Now, the commercial banks won't open LC for luxury goods including expensive smartphones for one week.
The government has been taking stringent measures to stop the outflow of the foreign exchange reserves from Nepal which is already dwindling at an alarming rate. Cutting down on imports has been seen as one effective measure to conserve the forex.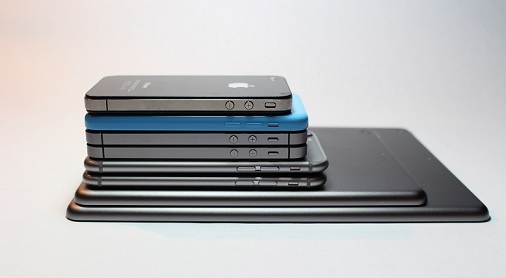 The government has already listed 300 types of goods in the list that won't have a Letter of Credit (LC) opened for the time being. Now, those goods won't be imported for one week at least.
Do read: Growing Use of QR to Withdraw Cash from Banks
No LC for luxury items for one week
Earlier, the central bank Nepal Rastra Bank had verbally suggested that LC shouldn't be opened for luxury goods for at least one week.
"We have been seeing symptoms that there may be some kind of crisis in the economy, mainly because of growing imports. Therefore, we have discussed halting the imports of those items which are not immediately necessary," Gunakhar Bhatta, NRB spokesperson said.
Likewise, the meeting decided not to open LC for expensive mobile phones, cigarettes, liquor, perfume, decoration materials, etc.
"More measurements could be taken after a week as per the need," the NBA has said.
Also read: Amid Crypto Farce, NRB Studies Prospect of Digital Currency
Economy heading towards a disaster?
Nepal's economy is going through turmoil. Heavily dependent on remittance, the forex in Nepal Rastra Bank has profoundly declined and amidst fear that the country is headed on the same path as the fate of Sri Lanka, plans have been devised.
Due to high imports and reduction in remittance Nepal can't sustain imports beyond 6 or 7 months. As per the news, Nepal's forex reserves started downhill in July 2021 attributed to soaring imports, and lackluster earnings from tourism, adding to that declined inflow of remittance.
Till February 2022, the reserves decreased by 17 percent to 9.7 billion from 11.75 billion in July 2021.
The public and media have largely expressed concerns that the economy would soon fail but the government seems adamant that Nepal can't be compared with Sri Lanka. But the measurements are being taken and import has been seen as the key aspect to curb the situation.
Check out: NRB sets a limit for Domestic remittance
Do you see curbing the imports will help alleviate the situation or more steps should be enforced in tandem? You can share your opinions in the comments below.