NRB (Nepal Rastra Bank) has begun studying the probability of digital currency in Nepal. Having sternly warned people to indulge in anything crypto-related, the bank could soon offer its solution for the digital transaction craze.
NRB has outlawed cryptocurrencies in Nepal and has recently warned people not to trade in them and it seems it has its own version for electronic money. As per the news, the central bank is studying the idea of central bank digital currency that will be centrally issued electronic currency. Reportedly, the study is already in its final phase.
The bank had listed a study into digital currency in the current fiscal year 078/79. The initiative comes following the multiple states' own longing for such currencies in recent months. For eg., China has successfully run pilot projects for its Digital Yuan. Notably, India has also teased the idea of digital currency in its last Union Budget Speech while imposing a 30% tax on digital assets lifting the ban on cryptos.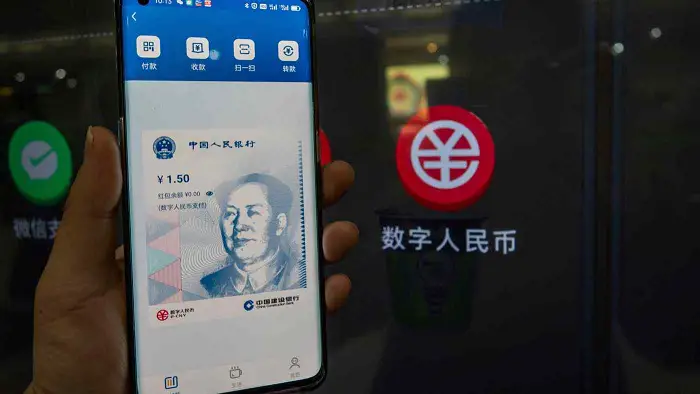 In China meanwhile, cryptos are discouraged by the state and the Digital Yuan is supposed to replace blockchain-based decentralized currencies.
NRB Speeding into Digital Currency with a Taskforce
NRB has set up a 6 members task force led by Anuj Dahal, the Director of the Currency Management Department. The team is concluding its report by the end of Falgun, as per Executive Director Rewati Prasad Nepal of the same Department. He revealed, the report could arrive within as early as 15 days.
The report will explore the scope of Digital Currency in Nepal, and determine the roadmap of its issuance. After this, the Bank will proceed towards issuing the currency.
Check out: Digital lending in Nepal; NRB releases Guidelines
Digital Currency vs Cryptos
NRB's distaste for the cryptos also results because it is decentralized and the bank holds no authority over them. That also means the bank can't keep a record of how much Nepali currency outflows due to its trading. Meanwhile, the Digital Currency will be issued by the Bank itself with its watermark. The cryptos are privately distributed and mined by computers, NRB's digital currencies will follow a similar structure as a normal fiat currency albeit in an electronic form.
That means Digital Currency is centrally issued and circulated hence CBDC. Such currency shall be accepted by any party in the transaction.
This currency will also be backed up by gold, or dollar, just like what happens with paper bills. But it will not replace paper bills but will be an option for people.
So far the Bahamas is the only country to have formally begun issuing digital currencies. Other states including China are in the testing phase.
Do read: eSewa Secured Fund Transfer
Three types of Digital Currencies
Nepal Rastra Bank will issue three types of Digital Currency – Hybrid, Retail, and Wholesale. Retail and Wholesale currencies will be tagged under the public domain. Hybrid, meanwhile, will carry attributes of both Retail and Wholesale currencies.
How to use?
Digital Currency will be used as any paper bills in circulation but electronically. For its use, NRB will develop a dedicated mobile and web-based app. The public will create an account on these platforms and start exchanging goods and services with the digital currency they own.
Commercial banks will facilitate those accounts and verify them with the KYC form. Such banks will create a separate bank at NRB for the operation of Digital Currency.
Currently, NRB issues denominations of Rs.1/2/ and 5 coins and Rs.5/10/20/50/100/500 and Rs.1000. But the Digital Currency won't have a limit. The customer will have the amount they need in their account and appear similarly as in banking, and digital wallet apps.
NRB could also set a time frame of daily, monthly, or yearly use of such Digital Currency. But without China and India implementing their digital currencies, challenges would remain for Nepal too.
Nepal spends a huge sum yearly on printing notes in China, Australia, and other countries. Digital Currency, however, will lower the costs of paper bills spent on printing.  
Which will be the future between digital currency and crypto? Do share your opinions in the comments below.