MyPay Digital Wallet has launched MyPay Coin. The emerging e-wallet has brought a new service to enhance digital payments and allure new users. Through the coin, users can perform all the transactions provided in the app. In this article, let's know more about the MyPay coin and its usage.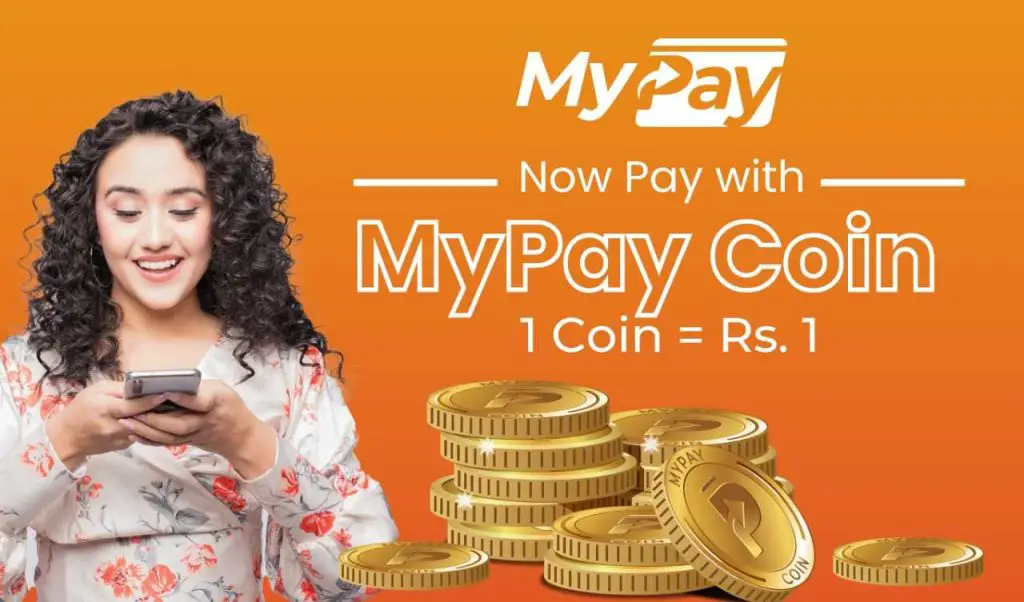 MyPay Coin
MyPay Coin is digital money for the MyPay app. As per the company, this is the first time a digital wallet introduces a coin that can be used for all transactions. It has been providing 4% cashback on mobile recharge and data pack top-ups, 2% on the internet, television bill payments, etc. For air tickets, the app has been providing the highest cashback.
Now the cashback will divide 50/50 into the main wallet balance and the MyPay Coin balance. Suppose, if you recharge 500 rupees via MypAy, you'll get 10 rupees cashback on your wallet while the other 10 rupees as the coin balance. The value is equivalent to 1 rupee.
The received coins can be availed to pay for any other transactions. You can choose to pay via both wallet balance and the coin for all the available services. For example, you can buy an air ticket costing Rs.5,000 by paying Rs.4500 from your wallet and 500 MyPay coins.
Have a Read:- Win an iPhone 13 While Booking a Flight Ticket on Khalti for Rs 1
One must verify the KYC to use the new coin service. The app currently offers three options for payment; MyPay wallet, Linked Bank Account, and MyPay Coin.
The Chief Executive Officer of the company, Mr.Manoj Kumar Mehta stated "There is a problem with the limited usage and problems of the loyalty points." He further added, " That's why we have introduced MyPay Coin to counter the problem and enable it to use as cash."
About MyPay Digital Wallet
MyPay is one of the youngest digital wallets in the country. The already crowded e-wallet markets have top players like eSewa, Khalti, IME Pay, etc. In the mass, it has been emerging rapidly. MyPay App already has 100k+ downloads on the Google Playstore with a 3.5 stars rating.

Do Read:- Nepal Rastra Bank Calls for Digital Wallets Merger
This wallet offers various payment options such as top-ups, TV, internet, landline, electricity, drinking water bills, air tickets, antivirus, etc. MyPay users can get insurance of 1 Lakh rupees by performing monthly transactions of at least Rs. 1000. With the new MyPay coin feature, the wallet is aiming to enhance cashless payment.
Digital payment is immensely popular in the country. Cashless transactions are making it easy for netizens to do online shopping and also for normal users in their daily life. Almost, every sort of government payment is also going digital, aiding more for its growth.
Also, Read:- Nepal's First Digital Marketplace eLance Digital Media Goes Live
So, tell us what you think about this new MyPay Coin feature. Are you a MyPay user? How many digital wallets do you use and tell us your experience along with your thoughts and opinions?