Kurthanagar to Bijalpura railway has completed its test run. The railway that links two Terai districts – Dhanusha and Mahottari is a 17 km travel that is part of the Jaynagar-Bardibas train route. After the broad gauge nearly completed for the railway, the Nepal Railway Company conducting a trial run.
The test run took place at the speed of 100 km/hr. which is a 10 minutes journey for the 17 km ride.
The main task of the railway construction has been completed. This paved the way for the company to start the trial for Kurtha to Bijalpura railway trial in the first phase, company engineer Rabindra Sah shared. When everything is tested and cleared, the company would start railway service in the route under the supervision of the experts.
The project of Bijalpura to Bardiwas meanwhile has taken a backseat due to the land compensation issue. This could potentially delay the railway infrastructure construction.
The landless people are also living in the area of concern and are seeking compensation complicating the matter further.
Also see: Government Working on Electric Train in Kathmandu
Despite willing, the company is unable to sort out the matter, admits MD Niranjan Jha, Nepal Railway company. He assures that once land compensation is allocated, the broad-gauge railway will be completed within 2 years and trains could start boarding passengers. Land acquisition and compensation is seen as the major stumbling block behind the progress of the railway project.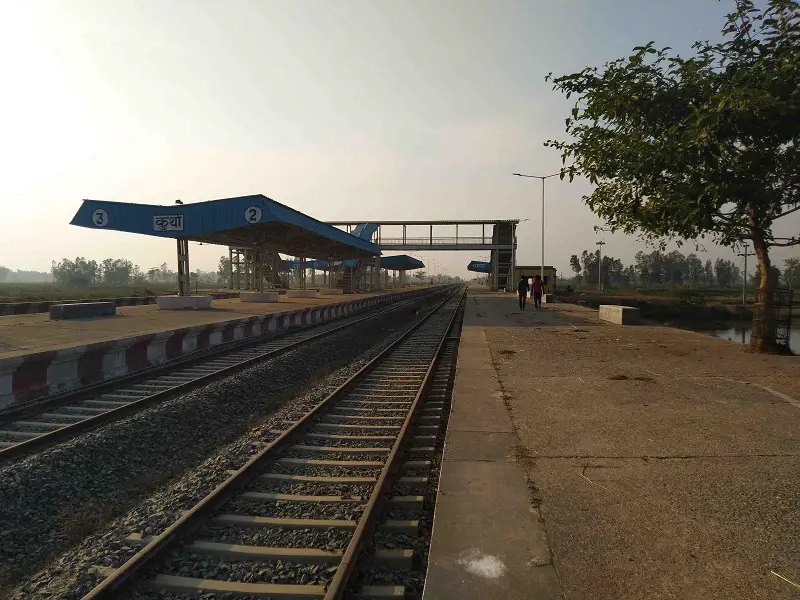 Recently, the Nepal government has entertained more willingness to set up more infrastructure for the railway system. Despite falling out of favor for decades, in recent years, the governments have shown a keen interest in developing the infrastructure for the railway.
Check out: Nagdhunga–Naubise Tunnel Road Completes by 60%, Details
In 2010, an agreement was reached between Nepal and India for the expansion of the railway. In line with the agreement, the railway track is being constructed.
The Nepal Government has been constructing a 74 km railway track that will run Jayanagar of India to Bardibas, Nepal. The project has received Rs 10 billion from the Indian government.