The long-awaited high-tech classroom has finally been built at the National Innovation Center led by Mahabir Pun in Kirtipur, Kathmandu. The high-tech classroom which was built with the support of the Israeli Embassy was successfully inaugurated on Thursday.
Moreover, the ambassador of Israel to Nepal,  Hanan Goder attended the event along with the Deputy Chief of Mission, Tal Shvartsman. Furthermore, Dana Gavish, founder, and general manager of Yazamut 360 Entrepreneurship Centre were present virtually at the inaugural ceremony. 
Do read: Top ridesharing apps in Nepal
What is a high-tech classroom?
According to Mahabir Pun, the high-tech classroom is a classroom that not only focuses on teaching and learning but also involves testing high technologies. In fact, the classroom studies and tests various technologies available in the market for continuous and rapid development in the world. Also, it carries out and conducts research and development to develop the educational subjects required for teaching and testing. The students can learn about the use of the latest technologies practically in the high-tech classroom.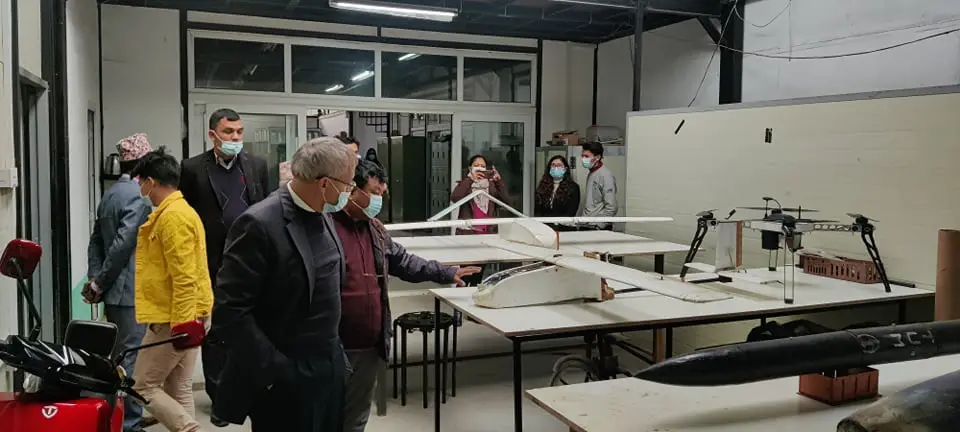 What is available in the high-tech classroom?
The high-tech classroom gives students the access to utilize the following materials:
Laptops
Projectors
Webcams
VR headsets
Digital display screen
In-built sound system
Air-conditioning
Glass boards
Furniture and other necessary equipment.
What is the motive behind building a high-tech classroom?
Mahabir Pun says that they built the high-tech classroom by recognizing the vital importance of the use and knowledge of new inventions and technology. Likewise, the classroom will provide an opportunity for future researchers and learners to exchange innovative ideas within themselves. They can research and experiment with the latest tools and techniques that are available in the market. He also highlighted that the classroom will conduct research and development works. It will be useful for the development of educational materials required for teaching, development of teaching, and learning management system.
Check out: eSewa Secured Transfer: Details and How to
Will other high-tech classrooms be built in Nepal?
As per the statements of Pun, even after building a classroom, they will need expert ideas and further research to develop and expand it effectively. To help build more classrooms like these after the high-tech classroom starts running efficiently, he would cooperate with the VDCs and municipalities to do so. Furthermore, other schools and local governments could build high-tech classrooms in their areas by developing this classroom as a model example. The National Innovation Center will also provide technical assistance for building similar classrooms like these.
Conclusion
So, what do you think about the newly built high-tech classroom launched for the first time in Nepal? Will it be a change-maker in the field of science and technology in Nepal? Was this a necessary step for the progress of the students and young researchers working in technology in Nepal? Let us know your views in the comments below.