Students can check SEE results on Khalti for free. The prominent digital wallet has collaborated with National Education Board (NEB) to allow students an easy method to find their results online.
If everything goes as planned, the board will publish the result on Wednesday, July 27th.
With this, those who were looking for a convenient way to check their SEE result will find it greatly beneficial.
The collaboration of Khalti with NEB means students, the SEE results of 2078/79 BS will be available through the mobile wallet. Further, Khalti has made the service completely free of any additional charges. However, checking the result will require an active internet connection.  
Also see: Khalti Integrates FonePay Scan to Aid Digital Payment
How to check SEE result on Khalti?
The steps are conventional and basic in difficulty. follow the instructions below to check your SEE result on Khalti.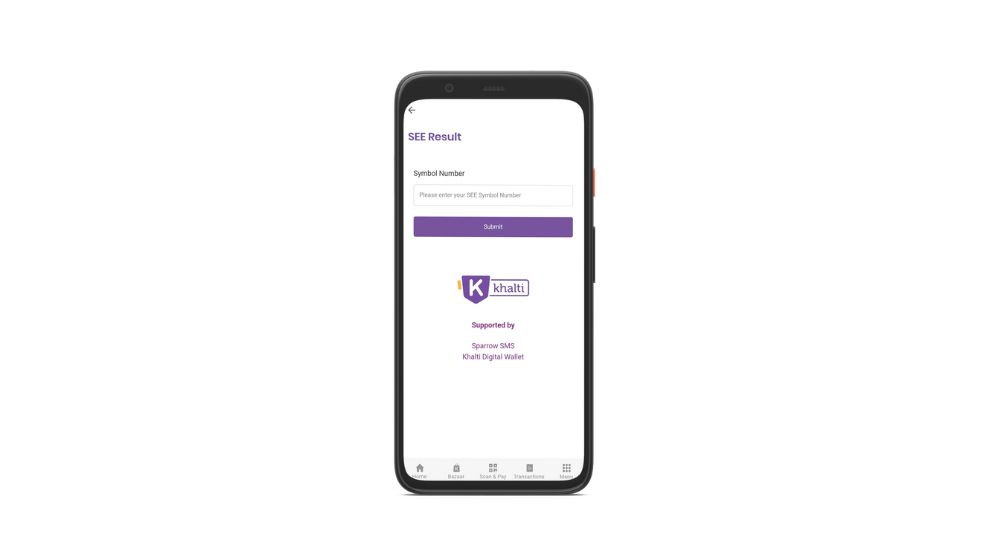 Download and Launch the Khalti app
Look for 'SEE Results' in the top right 🔍 icon
Now, enter 'Symbol No.' and the DOB of the SEE student
View Result
Be informed that due to enormous traffic, the server might take time to fetch results in the initial hours. So, we suggest you try multiple times before you succeed. It is one of the common issues faced by SEE students for years.
Company CEO Vinay Khadka on SEE result on Khalti
Regarding the service, Khalti CEO Binay Khadka said, "The trend of checking SLC results has changed from being seen in the newspaper to being seen through SMS. Now, we have come to the time where you can check the results for free from a pocket app. This is also a key transformation made possible by technology."
Khalti is a young digital wallet in Nepal that has led its way to the top in a short span of time. The wallet was launched in 2017 AD but has quickly become a common feature among smartphone users.
Khalti has a strong base of 20 lakh users around the country and boasts over 50 thousand agent networks.
Khalti provides services of utility payment, government payment, booking domestic tickets for buses and flights, paying for drinking water (KUKL), etc. Besides, the wallet also allows users to pay for online shopping.
The company has also led in offering assistance to reinforce Small and Medium Enterprises (SMEs) through various initiatives in Nepal.
How eager are you to check your result on Khalti? Do offer your opinion on this free service provided by the digital wallet in the comments below.