CAAN to Grant Ground Handling to Himalaya Airlines for GBIA, yes it is likely to happen. Hence, Himalaya Airlines is starting flights from GBIA after CAAN grants a green signal for ground handling. The privately owned airline is the major international carrier after Nepal Airlines in the country. Operating from its base TIA, the airline is set to begin flights from the newly opened, Gautam Buddha International Airport as well. Let's learn more about this in our article.
What is Ground Handling in an Airport?
In aviation, the term "ground handling" refers to the wide range of services provided to facilitate flights in an airport such as aircraft taxiing, customer service, and ramp service functions. It includes all the activities to conduct flights from an airport. Such activities include ticketing, check-in, baggage management, cargo management, boarding of passengers, load control, disembarkation, etc.
Do Read:- CAAN is Constructing a HeliPad in Nalinchwok Bhaktapur
CAAN To Grant Ground Handling to Himalaya Airlines for GBIA
The Tibet Air-backed, Himalaya Airlines has been opting for self-ground handling to operate via TIA. Now, CAAN has provided a green signal for granting self-ground handling permission to Himalaya Airlines for TIA. While for GBIA, CAAN is opting to provide entire ground handling responsibility to the airlines. To note, the ground handling of GBIA was initially stated to provide to the state-owned Nepal Airlines Corporation (NAC). But seems like, Himalaya Airlines will be the one to do so.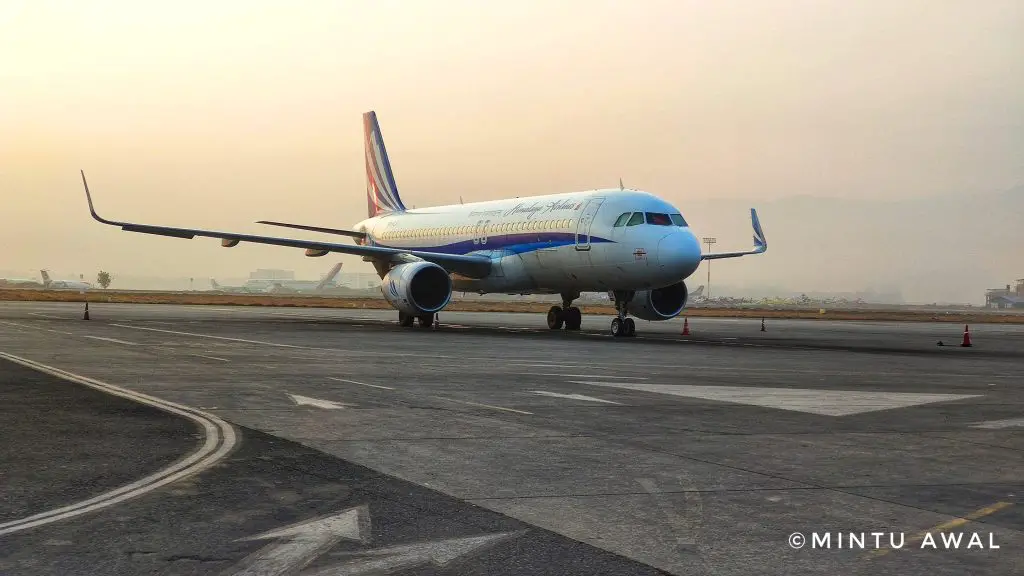 Hence, Himalaya Airlines is likely to be the one to operate ground handling services like check-in, boarding, cargo, and baggage loading, etc for airlines running to and from GBIA.
Talking about the scenario in TIA, Air India, and Thai Smiles, (previously Thai Air) were the only permitted airlines to conduct self-ground handling. And if CAAN grants permission, the list will add Himalaya Airlines as well. While all other international Airlines rely on the ground handling services of Nepal Airlines.
Have a Read:- CAAN Directs Heli Companies To Night Park Out of KTM!
About GBIA
Gautam Buddha International Airport is an international airport located in Siddharthanagar in Lumbini Province. It was inaugurated in May 2022. This international airport was constructed to increase the flow of Buddhist tourists to Lumbini, the birthplace of Lord Buddha. Additionally, it is also stated to decrease the traffic at Tribhuvan International Airport, TIA. It also serves as a safe landing spot located in flat terrain in case of harsh weather conditions en route TIA.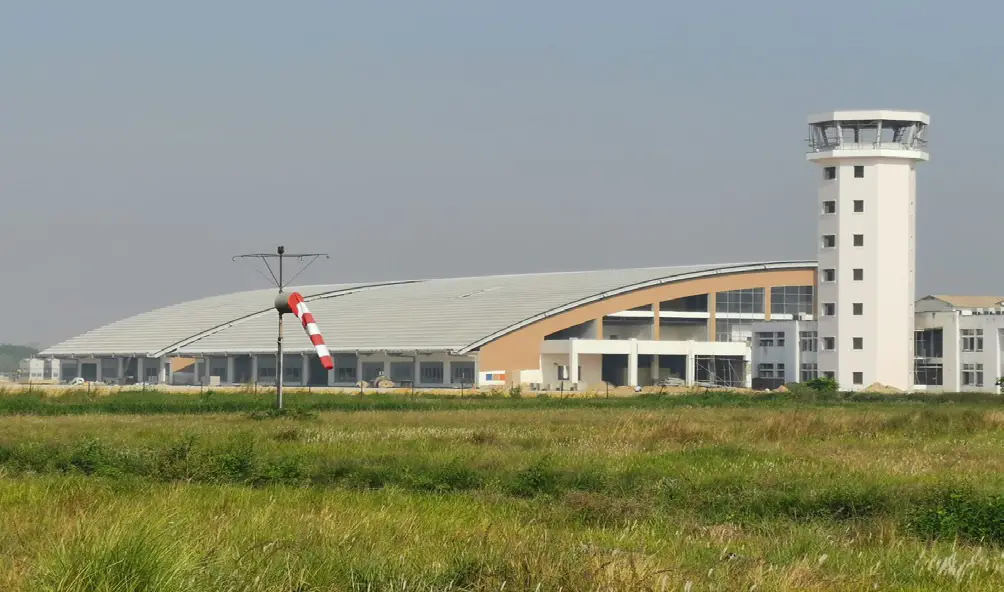 Jazeera Airlines was regularly flying from Lumbini to Kuwait but recently, it has stopped operations. The airline says it has to do with the decreasing number of passengers. Although being a massive project with advanced facilities, GBIA is not a favorite spot for carriers to fly from and into. Another reason has to be India's reluctance with providing Indian airspace for international airlines to operate flights from GBIA.
Hence, CAAN has directed Nepalese air carriers to initiate flights from GBIA. It has also called for Chartered Flights Operation from GBIA only from now onwards. But Himalaya Airlines was reluctant to fly from GBIA which has fewer passengers than the already popular, TIA. Initially, it was keen to get self-ground handling in order to commence flying from GBIA.
So, the aviation regulating body, CAAN is more likely to provide self-ground handling plus entire ground handling rights to Himalaya Airlines. This will generate more freedom for the airlines for all the activities and help to save costs as well. Therefore, the airline is operating Bhairahawa to Kuala Lumper chartered flights very soon.
Also Read:- Book International Nepal Airlines Flight Tickets Online
Tell us what you think of this article. Do you think it will commence more flights from GBIA? Share us your views and opinions in the comment section below.