Big Digital store, the first of its kind electronic chain is opened in Gwarko, Lalitpur. Probably the biggest multi-brand store in Nepal, it will deliver to the customers all the electronic gadgets, home appliances and accessories from over 90 popular brands under one roof.
Actress and brand ambassador of Big Digital, Swastima Khadka inaugurated its first-ever store at a glitzy ceremony recently. Next, the chain will open three more stores shortly in Kathmandu taking the total to 4 in the capital.
The first of its kind, the Big Digital store offers a wholesome range of electronic gadgets and appliances such as laptops, mobile phones, TVs, washing machines, etc. under one roof. Besides, customers can also find premium quality accessories at a reasonable cost making for a combined customer experience.
Speaking at the inauguration ceremony, Mrs. Khadka expressed her wish for the store's prosperous growth.
Similarly, the CEO of Big Digital Vikramesh Ojha shared his own delight. He said, "The prime objective behind establishing the store is to offer the international brands of superior quality to Nepali consumers in an exceedingly easy manner."
He also added that the store seeks to set a benchmark in Nepal's retail shopping industry by fulfilling the evolving needs and aspiration of Nepali consumers.
Also see: Digital Saugat, with an aim to create 1 lakh digital marketing experts
Big Digital store in Gwarko serves you the best deals from over 90 brands
At the store, you can find all the latest gadgets, appliances, and accessories from over 90 brands at the best deals. The store makes available all the products that have been launched in Nepal under one roof.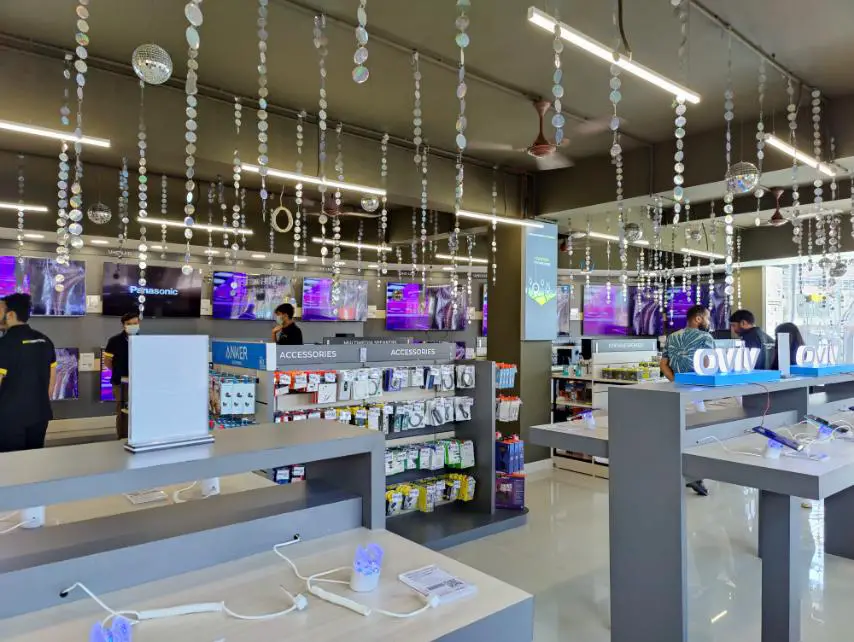 Additionally, the store has included various offers and gifts for the customers. You can win various exciting gifts through a lucky draw after making a purchase. There is also a chance to win 100 percent cash back. Besides, the store provides free delivery to add to the convenience for its customers. There are also many promotional offers available for a limited period.
Check out: Nepal's First Digital Marketplace eLance Digital Media Goes Live
Big Digital Looking for early expansion
While the store at Gwarko is its first, Big Digital has plans to go BIG with aggressive expansion. the company says it will open more stores on a short-term and long-term basis. Shortly, the store will open in Pulchowk, Sitapaila, and Bhaktapur.
In a long term, Big Digital also plans to open stores in all provinces across Nepal creating a massive chain of stores.
In addition to the physical store, Big Digital is also available online but it doesn't sell products from there yet. However, you can view the catalog of products available at the physical store.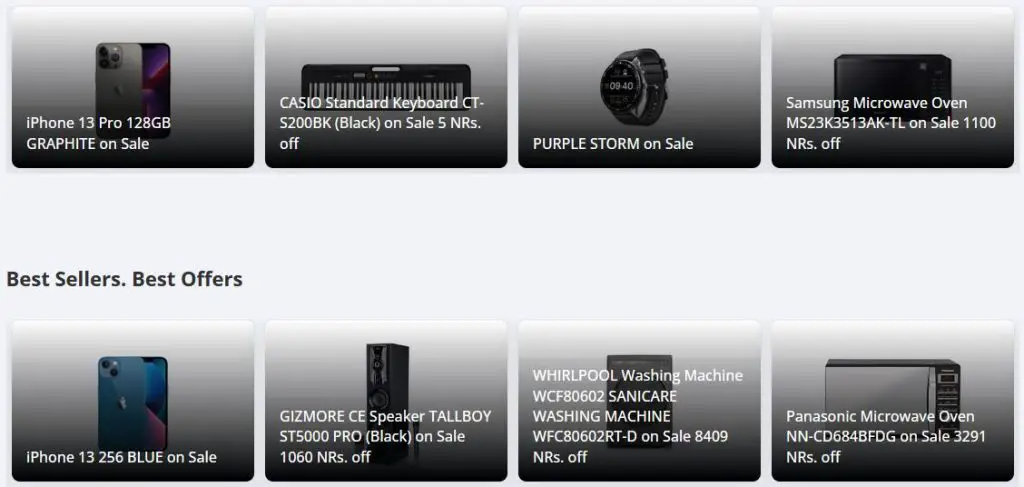 At the store, you can check the specification of all the products via a QR scan which is placed close to the product. Each product has its own QR code at the store.   
Big Digital is a unique consumer electronics chain concept. It combines all digital gadgets and products launched in Nepal under one roof. Consumers, don't need to hop around to find their desired products. With Big Digital store around, your product is stationed right there.
Big Digital might even be starting a revolution in the retail store industry with its unique vision.
Are you visiting the Big Digital store to buy your next favorite gadget? Do share with us in the comments below.