Digital Saugat may be a relatively new term to many, but it comes with a glorious ambition in the digital marketing sphere in Nepal. Saugat Basnet the man behind the motif is a digital marketer who seeks to create 1 lakh digital marketing experts in Nepal.
The aim is to hone the skills of individuals so that they can serve the national and international markets with their digital skills.
How did the idea of Digital Saugat emerge?
It happened during the lockdown. When businesses failed and the economy stagnated, the shutdown brought a silver lining to Saugat Basnet, a spirited digital market enthusiast.
Saugat has had experience working with domestic and foreign companies for 5 years in digital marketing. But having worked for others for half a decade, he wanted to translate that into his own.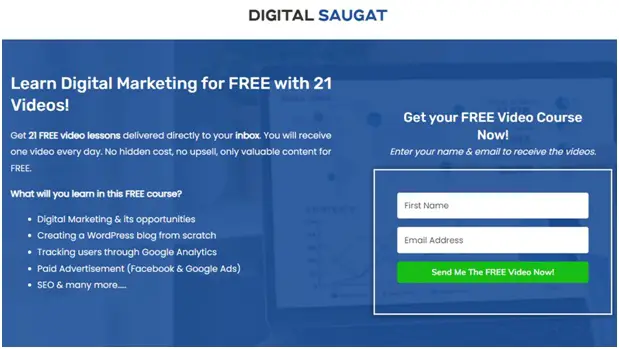 So, how did it start? The idea to invest in his own project dawned when he called it quits at a high-paying job. He worked as a digital marketing manager. Saugat now is pursuing his dream to start his own and be his own boss, a growing trend of entrepreneurship.  He could have even started this quite a while back had it not been for Covid-19 restrictions.
Saugat had set up his office and also hired employees but then the Coronascare swept across Nepal including his fresh venture. He did feel low but was not in the mood to hold back. As he was navigating through the options, he came up with an idea to create a Digital Product, for an instance, an online course, and sell it in lockdown.
Then he begins the project. After, lots of plans and preparation, he finally created his end product and launched his course. Digital Saugat assigned his first-course Rs.999. His target was to sell 50 courses only.
Also read: Pokhara Food Delivery Service: A Food Delivery Startup Starts in Pokhara.
The first project exceeds expectation
As they say, luck favors those who work hard, his hard work paid off. Within a month, he sold his first online course to more than 700 people, far exceeding his initial target. Likewise, he was able to generate 7 lakhs out of his first-ever project.
He realized that having digital skills could bring economic advantages even in lockdown, where everything was supposed to shut down. When many people were working at half salary, or lost their jobs, being a digital marketer, he was earning more than he expected.
With that, he came up with a mission to create 1 lakh digital marketing experts across the country.
Sing up to Sikumna.com to learn digital marketing skills
He wants to provide digital-industry skills that help people implement those skills in their real life, jobs, and businesses. With this in mind, he started an ed-tech platform Sikumna.com. The portal provides online video tutorial courses. The course has drawn in 8500 students till now.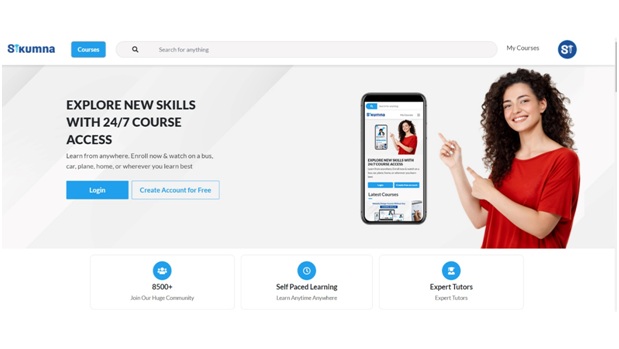 In addition, Digital Saugat is also providing a Free Digital Marketing course to everyone to those who want to learn and he has got more than 3500 participants signed up for it so far.
For references, Digital Saugat has received more than 100 reviews on Google about his Free courses. You can check them out to make up your mind regarding your enrollment. No doubt the courses have helped dozens of students to enhance their digital marketing skills and realize their marketing potential.
You can enroll in this program to support the mission of Digital Saugat at https://bit.ly/3I8MKSS.
To learn more about Digital Saugat, let us know in the comments.