Pokhara Food Delivery: Due to COVID-19, a unique situation has been created all around the world. Nepal is not aside from this situation as we are facing lots of difficulties due to this pandemic. In such a scenario, the e-commerce industry has a massive surge as it provides convenient service to people with all the safety precautions.
In these uncertain times, there has been enthusiasm among people for starting something new with regard to the situation we all are in. Of course, e-commerce and online food delivery business has massive growth within this short interval of time.
Old service providers are also continuously updating their services as the market is expanding upwards every single day. Previously, most of the e-commerce and online delivery services were only based in Kathmandu. Now, Kathmandu-based companies are expanding their services all over the country. The prime example of this is Pokhara Food Delivery.
Pokhara Food Delivery: Overview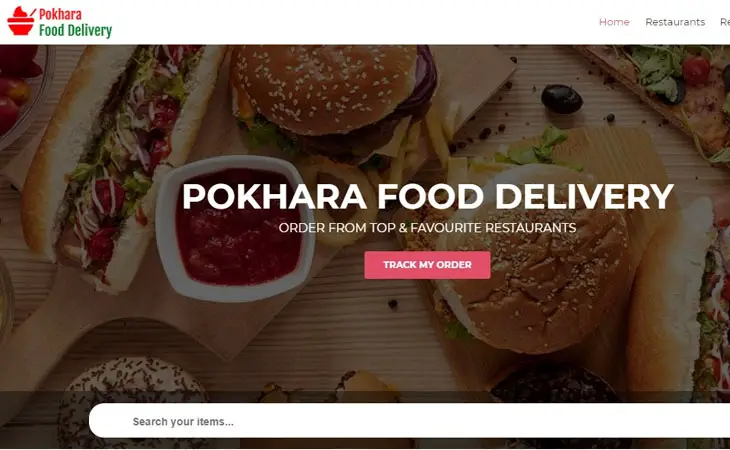 It has already been a year since they started the Pokhara delivery service. 'Initially, this was started as a project but more and more orders kept on coming in during the lock-down. So now, we have decided to officially shift it as a business' said co-founder of the company, Shristi Shrestha.
Currently, more than a hundred restaurants have been connected with the company. Customers can order food from those respective restaurants.
It's great to see a new start-up business coming up to provide great service to people. Pokhara Food delivery is special not only because it's a requirement for the current situation but also due to location. It's very rare to see a start-up concept being implemented out of Kathmandu valley. When it's not Kathmandu, it's either Pokhara or Chitwan.
The COVID-19 infection is expected to increase more in the coming days as experts already suggest we should be prepared well enough for the second wave. In such a situation, online food delivery and e-commerce could not just be a choice but also a compulsion.
Click here to read more articles from Techmandu.