YouTube will remove overlay ads from April 6th, 2023. The company said that the move is to improve the user experience on the popular video-sharing site.
Announcing the decision via a community post, YouTube said that the overlay ads are disruptive to viewers as they appear on top of the content.
 "The 'Overlay advertisements' ad format will no longer show on YouTube beginning April 6 to assist improve the viewer experience and transfer interaction to higher performing ad formats on desktop and mobile devices," YouTube said in the above-mentioned post.
Check out: YouTube Shorts Creators to Get 45% off Ads, to Contest TikTok
YouTube will remove overlay ads with "limited impact" on creators
In terms of how it will affect creators, the company said it expected the removal of overlay ads to cause a "limited impact" since such ads appear only on desktops, not on smartphones where the company generates its highest share of viewership. Additionally, most users have shifted to other ads format already which served as another reason to phase out the pop-up ads.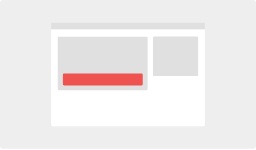 Another reason for the discontinuation of these ads is that the legacy ads didn't do too well as other ad formats on desktop and mobile phones.
As for the creators, no actions will be necessary from them as these ads will simply disappear from April 6th. While the users will be able to notice their disappearance on desktops.  
What are overlay ads on YouTube?
YouTube overlay ads are legacy ads that appear on desktop browsers. These ads display on the top or bottom of the video as pop-up cards. Users can remove them by clicking the 'X' icon.
If you click on these ads, however, you are redirected to another webpage as any ads would usually do.
Also read: Netflix slashes subscription costs, find revised rates for Nepal
Types of ads on YouTube
There are different ad formats creators can implement on desktop and mobile such as:
Skippable in-stream ads
Non-skippable in-stream ads
In-feed video ads
Bumper ads
Outstream ads
Masthead ads
Removing legacy overlay ads is also an attempt to keep its user engaged amidst stiff competition from TikTok.