Yamaha Nepal has announced the launch of The Blue Streaks initiative on 5th May 2023 at Yamaha Blue Square, Naxal. The scheme is designed to bring all Yamaha owners to one platform and create a deeper bond between riders and their Yamaha motorcycles. 'Blue Streaks' aspires to make ONE YAMAHA FAMILY.
Yamaha is not merely a motorcycle manufacturer, but a creator of unforgettable experiences for riders. 'Blue Streaks' is part of Yamaha's commitment to forming a deeper relationship with its customers and making "man-machine" interaction a more engaging and exciting experience.
Also read:
Yamaha blue streaks 2023 Benefits for Participants
By joining the Blue Streaks program, you will have exclusive benefits. You will gain access to a range of benefits and opportunities to engage with the Yamaha community. You will have a chance to participate in exclusive events and rides to special promotions and discounts in the future. Blue Streaks plans to establish a "more connected and enjoyable experience" for Yamaha riders in Nepal.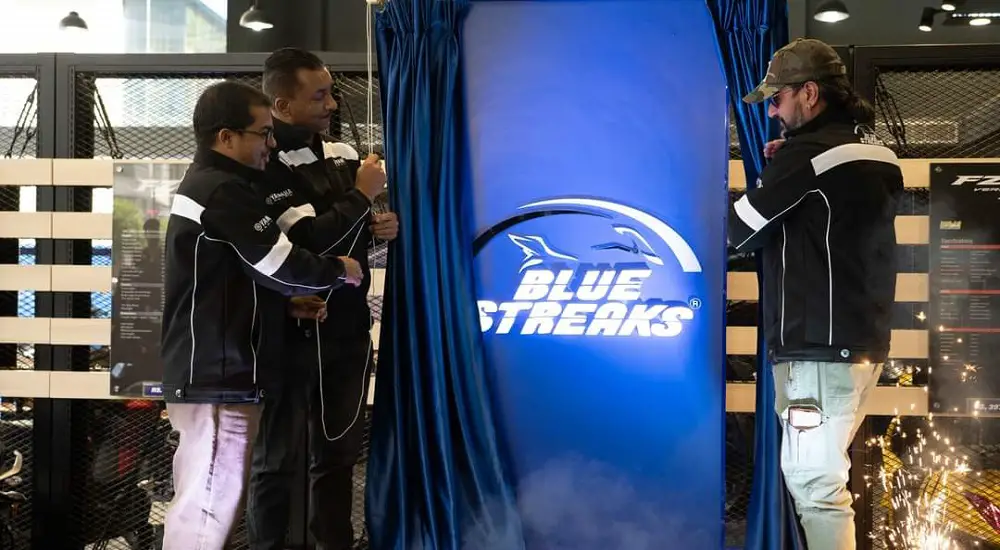 "The launch of 'Blue Streaks' is an important milestone for Yamaha," said Raju Chhetri, CEO of Maw Enterprises. "We are thrilled to bring together the Yamaha owners and build a stronger relationship with them. We aim to create a community of passionate Yamaha owners who can share their love for motorcycles and the open road."
For more information on the Yamaha Blue Streaks initiative, drop your queries in the comments below.