If you want to know how to use Google Bard in Nepal, you are at the right place. Here, you will learn how you can use the new AI chatbot released by the US tech giant. To illustrate, Bard is available in Nepal but will require a few steps. Find in detail below.
Google rolled out the AI-based online chat service in the US, the UK, and Canada but the company is expanding its reach as it seeks to compete with the viral ChatGPT.
What is Google Bard?
Google Bard is an AI chatbot launched by Google which provides an immersive online chat service for users. It is Google's equivalent of OpenAI's ChatGPT.
After its initial release in its home country, it's now available in Nepal. However, it's not directly available for Nepali users. To use the chatbot from Nepal, you need to join the Waitlist program.
Don't miss: ChatGPT Plus Available in Nepal | At USD 20 a Month
How to join the Google Bard waitlist in Nepal?
To join the bard waitlist and use it in Nepal, do the following:
Go to bard.google.com.
Select Join waitlist.
Sign in to your personal Google account if it asks.
Join waitlist.
The company then adds your entry to the Google Bard waitlist and sends a notification to the mail account when access to Bard is available.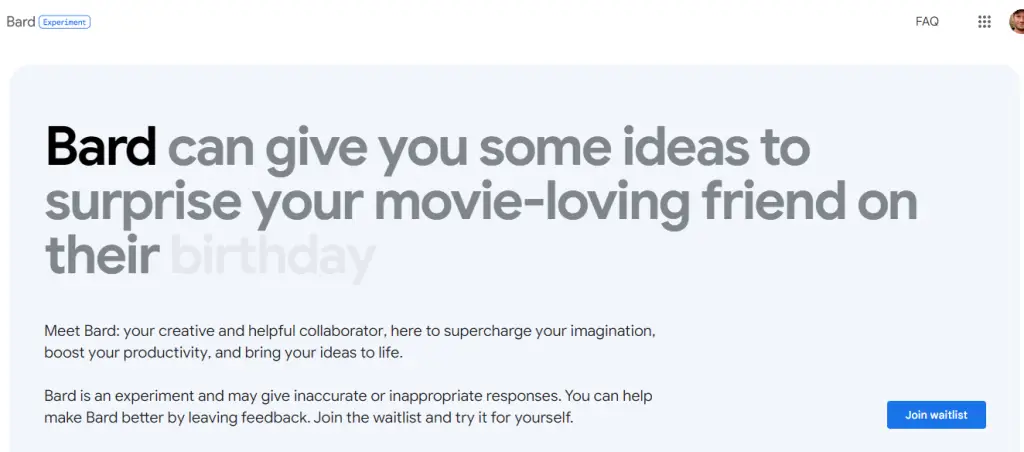 Google Bard waitlist requirement
You need to meet the following criteria to join the waitlist for Google Bard.
A personal Google account or a Google Workspace account that you own and operate.
You must be at least 18 or above.
You must use a supported browser such as Chrome, Safari, Firefox, Opera, Edgium, etc.  
For more information on using Google Bard in Nepal, leave your queries in the comments below.