With an aim of document exchange fast and efficiently, operator Ntc (Nepal Telecom) has started an electronic signature system. The initiation is part of the telco's broader plans of works automation and gradual digitalization of its services.
Ntc has partnered with Radiant Infotech Nepal Pvt. Ltd. The latter is responsible to supply an electronic signature system to the government-backed operator.
Ntc says its Digital signature will make documents exchanged within the company more secure, and fast. The operator will broaden the practice in phases to other departs and offices around the country.
Ntc informs the system is already active at its various directorates and departs in the valley from 2078 Chaitra 15th. The company has procured 250 electronic signature systems for its Information System Directorate.
But still, it is in the experiment phase. The telco says once the assessment is done, the electronic signature will be implemented in other departs, directorates, and offices outside the valley.
Ntc procures electronic signatures from its partner Radiant InfoTech Nepal Pvt. Ltd.
The operator had selected the company for the project back in early 2073. Besides, Radiant InoTech is the only company in Nepal that supplies electronic signature systems in Nepal.
An electronic signature is part of Ntc's holistic approach to automation of works and going paperless. The telco has implemented Document Management System (DMS) at select directorates and the e-signature is a vital part of its drive to go paperless.
Also read: How To Buy Mobile Data Pack in Ncell, NTC, and Smart Cell
What is an electronic signature?
As the term says, it is a signature in an electronic form. It serves the same purpose as a handwritten one just more conveniently. We don't need a pen to do it every time to authenticate our approval on paper.
An e-signature is an identity issued to an individual for a service such as a smart card. However, it is not to be confused with a digital signature.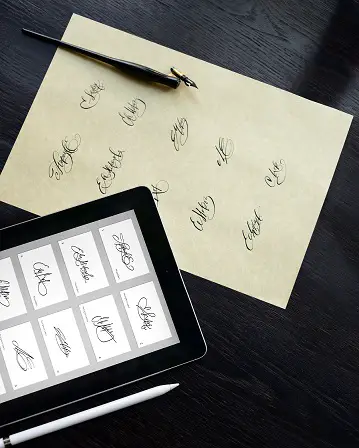 A digital signature is derived from very complex algorithms and uses a combination of letters, and numbers, even symbols. Do check out: The Government Introduces Digital Service Tax in Nepal
Ntc's electronic signature system will be part of its bigger plans. The telco's DMS and Work Flow will help the company gradually render its services paperless. For that purpose, e-signature forms a key digital transition.