NEA charging stations will soon support all types of electric vehicles. The authority is currently installing Combined Charging System (CCS-2) standard chargers at its station and will implement a more inclusive smart charging initiative in the coming months.  
The EV market is thriving in Nepal at the moment. But charging stations have been a concern for many riders. But the recent initiatives towards setting up more charging stations are likely to relieve many and boost the market further. And Nepal Electricity Authority (NEA) has been at the forefront of this.
Sagar Gnawali, Project Manager, Electric Vehicle Charging Infrastructure Development Project, shared that one all-EV-supporting charging station is set up in Kathmandu at the start and more will be installed outside the valley soon.  
Also read: Best Electric Cars Price in Nepal | Latest 2022 Update
NEA to setup CCS-2 charging stations at more venues
NEA plans to install such charging stations at its main office in Ratnapark, at Mahendra Police Club, Sajha Sewa Balkhu, Banepa, Sindhuli, etc. The authority recently installed a smart charging station at its Ratnapark office.
NEA will install CCS-2 standard chargers at every 40 – 60 km distance along the Mahendranagar to Birtamod route. Gnawali claimed that in the next one and a half months, charging stations will be widely available, sparing discomfort for low-capacity EV owners relating to charging needs.
Find out: All Private Charging Stations Must Be Registered at NEA
Different charging standards in Nepal
Charging stations come in different shapes and forms. For EVs in Nepal, there are CCS, CCS-2, and GBT standard chargers required. Sajha Yatayat, Sundar Yatayat, and other service providers require GBT standard chargers to charge their vehicles.
NEA has installed the same type of chargers so far. This has barred the non-compliant vehicles from charging their vehicles.
But the authority is planning on supporting the whole ecosystem with its latest tender. Gnawali reasoned that GBT chargers are used most because that is most convenient for public transport. But EVs from different manufacturers require CCS-2 standard chargers. This has prompted the authority to incorporate a compatible system.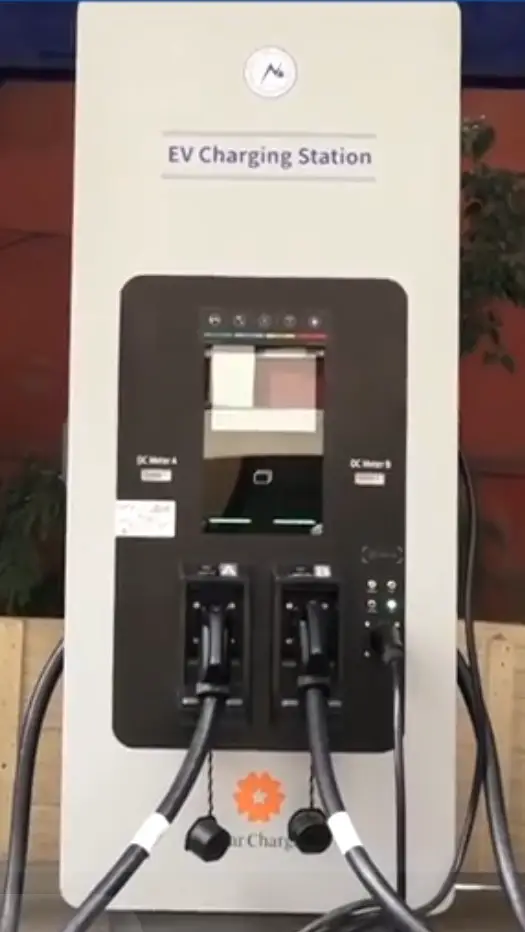 Different countries have employed their own charging standards. China, Europe, and the USA, all have their own technology for smart charging. But steps are being taken to build a uniform charging system all around.
At the moment, NEA is building 50 charging stations around the country. The authority has also launched the NEA charge app that helps users track the location of the charging station and their availability among other features.
What is your opinion on owning an EV? Does having a larger network of charging stations boost the EV industry in Nepal? You can offer your perspective in the comments below.