NEA will build and complete 50 electric charging stations in Nepal in the next 6 months. The news will excite the prospects for electronic vehicles in Nepal and deservedly so. Nepal Electricity Authority started establishing 50 EV (Electric Vehicle) chargers at 32 separate spots along the major highways last year. As per the news, all of those electric charging stations will be ready within 6 months.
One of the major reasons people have chosen to stay away from EVs is the lack of charging convenience. That concern can now subside for many as NEA's project would cover long-distance riders across the highways.
Do read: NEA to offer incentives on Electric Vehicles and Induction Stoves
Charging Stations Along the Highways
NEA is building charging stations along the highways to make them accessible to possibly every EV rider. As per the plan, the authority is setting up 5 charging stations in each province. Kathmandu will have 10 and the remaining five will be set up as per the need.
NEA has determined the charging spots in the designated areas. The authority has reached an agreement for the procurement of charging machines. Currently, it is connected to connect the charging points to establish electricity.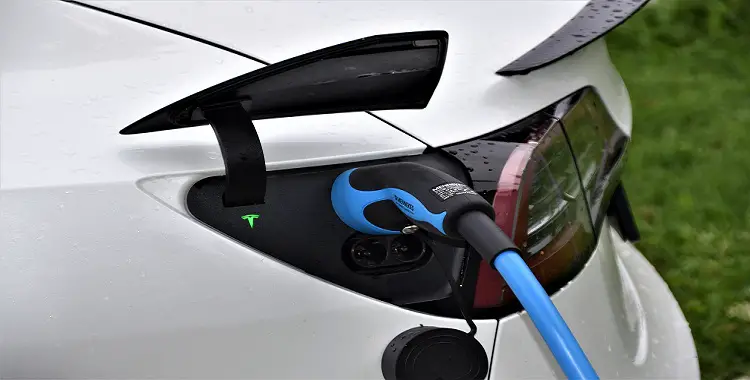 He said some stations will require cables up to 200 meters which will require up to 6 utility poles. Some stations will have the capacity to charge 3 and others 6 vehicles simultaneously.
NEA spokesman Suresh Bahadur Bhattarai says, 'we are setting up electricity at charging stations. We are proceeding diligently and expect to complete the setup within 6 months.'
East-West Highway, Prithvi Highway, BP Highway, and Madan Bhandari Highway among others will have charging stations set up.
Asian Development Bank has extended financial support for this project. Each charging station will cost Rs.80 lakh. This will total 40 lakhs for the planned 50 charging stations.
Read: Yatri Project 0 Bike Launched; Find Price and Features
Full Charge Won't Take Long
NEA Spokesman said that the EVs won't take long to fully charge with their charging stations. He informed that their charging stations can charge an electric car within 30 minutes. Meanwhile, a bus will take an hour for a complete charge.
NEA is installing one transformer of 100 KW capacities for each charging station for their power needs.
If charging stations along the highways were not enough, then mobile booking and payment will do more delights for the EV owners.
EV Riders can book their preferred charging stations and also pay online on their smartphone. Restaurants will be set up at the charging stations for snacks, and meals for the riders.
All 50 charging stations will be operated from a control center in Kathmandu.
How excited are you about electricity charging stations being ready in the next six months? Do you see an explosion of Electric Vehicles in Nepal in the coming months with this? Do leave your opinions in the comments below.