Nabil Bank has requested its customers to update their numbers in their bank accounts. The bank has released a notice alerting its customers of the information.
Nabil Bank sends notices to its customers about transactions via mobile numbers. However, if the numbers are not updated, there's a chance that it may not receive the messages. In case any customer is not getting messages after transactions, an update is needed. Therefore, the bank has requested its customers to visit their nearest Nabil Bank branch and update their mobile numbers. Check out: Now You Can Apply For Nabil Bank's Dollar Card Online
Mobile phone numbers are mandatory for creating a bank account. The same number is used for various services such as mobile banking, sending notices, etc.
The bank said that the process requires the customers to produce original citizenship or an identity card such as a national ID card with a photo and visit the branch by themselves.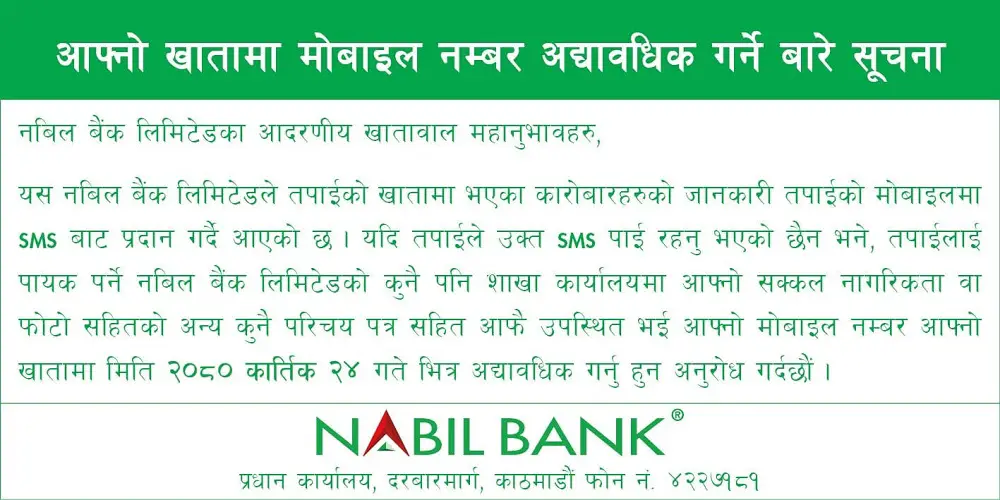 The bank said that the customers need to update their mobile number in their bank account by Kartik 24.