In this era of the digital revolution, mobile banking is gradually growing in Nepal. The easy access to a smartphone, internet connection, and the availability of banking services 24/7 have tremendously increased the trend of mobile banking. And its popularity among the people of urban areas seems vividly growing. Mobile banking brings financial transactions to users' fingertips from their bank accounts anytime and anywhere.
This COVID-19 outbreak leading to the lockdown resulted in a halt in every sector. The crisis though proved a silver lining for the growth of digital payment in Nepal. As the physical movement was restricted due to the lockdown major commercial banks such as NMB, NIC, Nabil, Nepal Investment Bank, Civil, Himalayan bank, etc. encouraged mobile banking services to their customers. It eventually made people realize that going digital is no more an option but a necessity. So, let's have a look at the procedure to activate mobile banking for major commercial banks in Nepal and celebrate going digital.
Also check: Top 5 Mobile Banking Apps in Nepal, Find the List Here!
How to activate mobile banking in Nepal?
All banks have somewhat similar mobile banking activation methods with a slight variation. Find out how you can activate mobile banking in various banks in Nepal.
How to activate mobile banking in Nabil Bank?
Find more: Nabil Bank upgrades its banking app to nbank | features
How to activate mobile banking in Rastriya Banijya Bank (RBB)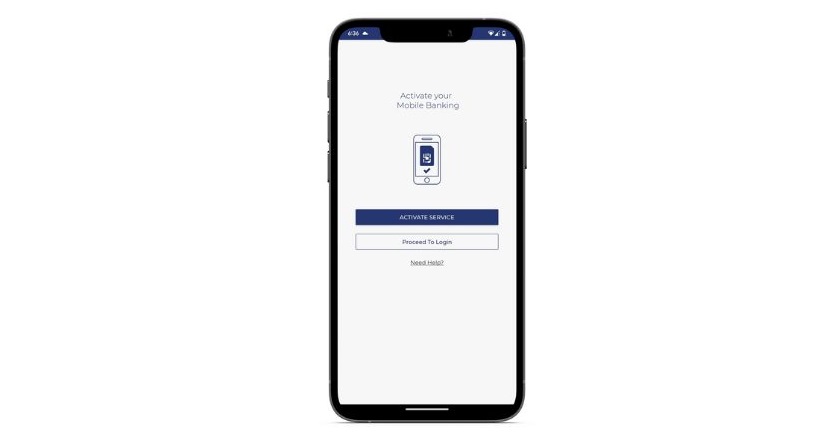 Also read: RBB Digital Sansar App Launched, New UI, Anniversary Update
How to activate mobile banking in Machhapuchchhre Bank (MBL)?
To activate Machhapuchchhre Bank mobile banking service, you first need to visit the bank and fill up a form and submit it.
How to activate mobile banking in Siddhartha Bank?
How to activate mobile banking in Global IME Bank?
Global IME users won't be able to use the older Global Smart app for mobile banking services. It's been phased out by the bank. Following the merger with the Bank of Kathmandu, existing users will need to use the upgraded Global Smart Plus app for the service. Find out how you can activate the mobile banking service of Global IME Bank below with the steps:
Note: The process is similar for the Bank of Kathmandu customers.
How to activate mobile banking service in NIC Asia Bank?

You are redirected to the login interface. You can enter your mobile number and password to log in and enjoy the ba k's mobile banking services.
How to activate mobile banking service in NMB Bank?
How to activate mobile banking in Nepal Bank?
How to activate mobile banking in Prabhu Bank?
Note: Never share the username/password and transaction pin of your mobile banking app or you could risk someone making unauthorized access to your account.
The steps above should work similarly for most banks in Nepal with a slight difference. Now, let's talk about what you can do with mobile banking services.
Mobile Banking Features
Easy fund transfer: You can easily transfer funds from one account to another either it be of the particular bank you have an active account with or to another bank through your mobile banking app. Nowadays, you don't have to stand in a queue just to withdraw money and deposit it into other bank accounts. This facility saves time and supports social distancing, which itself is the need for now.
Even though there are certain transaction limits while using mobile banking services it's a convenient way to make transactions. Similarly, you can view your transactions and check your balance after you log in to your mobile banking app.
Online payments: Want to pay an electricity bill? Want to pay an internet bill? Want to pay a drinking water bill? For all these payments comes an easy, secure, and handy solution if you have got access to your mobile banking app. With a few touches, you can do all these payments quickly.
You can even pay your school and college fees with this innovative technology if your school or college accepts it. Also, the biggest commercial sites like Daraz accept payments from mobile banking services. So, what's stopping you to do the shopping for Daraz 11.11 sale? Go grab this opportunity!
Don't miss: Top 5 Mobile Banking Apps in Nepal, Find the List Here!
Utility payment options: Besides payment for online shopping, mobile banking app brings multiple online payment feasibility to users. Mobile banking apps from various banks offer mobile recharge (top-up), buying data packs, etc.
You can also load cash into your digital wallet account. Additionally, you can pay for your drinking water, electricity, internet, TV, and other many types of utility services. Traditionally, such payment options were exclusive to mobile wallets. These days, however, mobile banking apps come with these features.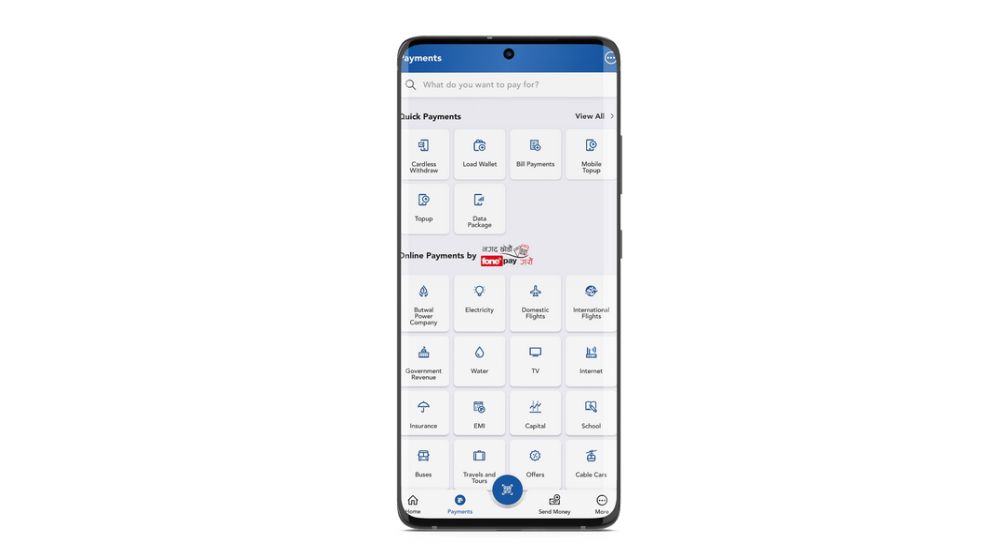 Gain account information: By logging your account into the mobile banking app you can easily view all of your transactions and your balance. Likewise, you will be notified about every transaction taking place in your account at the very moment. This service keeps you updated about your account even if you don't visit banks like before. Seems interesting? yes, it is a convenient way to access your account from anywhere and at any time.
Access to digital wallets: Popular Digital wallets like eSewa, Khalti, IME pay, and Prabhu pay can match up to your mobile banking app. Since digital wallets promote cashless payments with access to these digital wallets you can do most of the utility payments, top-ups, airline ticketing, bus ticket, insurance, movie ticketing, and many more.
To encourage cashless payment, the digital wallet provides reward points for doing top-ups, and also if you do payments using digital wallets on various platforms you can enjoy certain % off and cashback offers too. For instance: Daraz 11.11 sale provides 15% up to Rs 1,000 cashback if you use eSewa to pay for your shopping during the flagship one-day sale campaign.