MyPay digital wallet has surpassed 5 lakh downloads on Play Store in its first year from inception. Celebrating the feat, the company is giving a cashback offer of 5 percent (up to Rs 100) from 4 pm to 12 pm on January 17 and 18.
The app arrived on Android's app store platform on Nov 19, 2021. At the moment, the app is available with version 4.0.8. The app was last updated on December 31, 2022.
As of now, the wallet has been installed on Android devices over 5 lakh times. Counting the total from Play Store, App Store (iOS), and website, the app's total download surpasses 8 lakhs.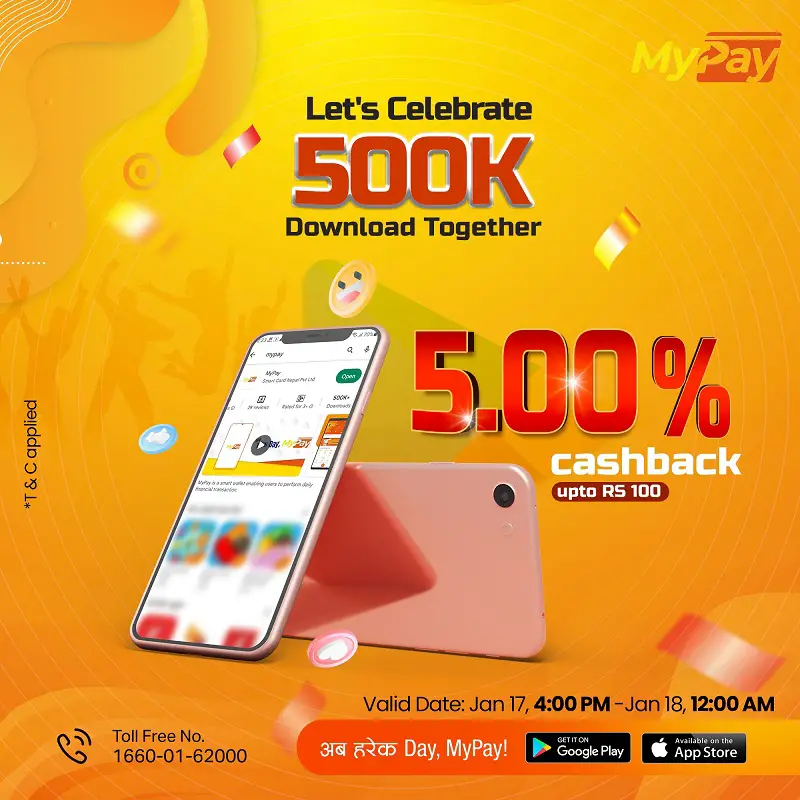 Speaking on the wallet's benchmark feat, the company's Chief Executive Officer (CEO) Manoj Kumar Mehta said he is very excited about the success. "We have achieved this success because we are the first-choice wallet of young customers," he said.
"We continuously strive to provide nimble, innovative, and hassle-free financial transactions for users of all age groups. We wish to create a paradigm shift by shaping customer behavior and effectively improving long-term customer experience," the company says.
The wallet offers options for various types of digital transactions such as top-ups, air ticket booking, utility payments, etc. Users can benefit from MyPay's attractive cashback and other benefits in every transaction.
Also read: Top 5 Digital Wallets in Nepal: Updated (2023)
MyPay has affordable services and attractive features
Similarly, users can earn one MyPay Coin on each transaction. One MyPay coin equals Rs 1. You can use the coin for transactions. Among other draws, the app lets users send money to any bank account at only Rs 1.
The company says it will add many other services in the coming days which are relevant to the customers.
MyPay recently joined the FonePay network.
Download MyPay app: Android | iOS
How do you like MyPay's growing popularity in Nepal? Can it mount a serious challenge to other dominant giants? Do share in the comments below.