Nepal's prominent digital wallet provider Khalti provides its API to the willing merchants "Smart Uddhyami" for free. Khalti believes the free API will contribute to counterbalance Nepal's shrinking economy during the pandemic. The digital PSO also expects to further push digital payment in all types of enterprises, small, medium, and large in Nepal.

Khalti stands out among its counterparts with its multitude of payment options. Khalti provides its customers options of E-banking, M-banking partners, Connect IPS, and SCT coverage for their financial transactions. However, Khalti is now monumentally offering merchants its platform free of cost to assist them in electronic payments.

Any merchant that is willing to incorporate Khalti as their payment gateway will acquire its service in their trades. This offer has started in this month of Asar and remains available for the entire month. With the help of free API (Application Programming interface), businesses can integrate Khalti payment to their platform easily.
Check out: Top 5 Digital Wallets in Nepal: Updated (2021)
Khalti Free API To Help Merchants Grow Their Businesses
A payment gateway allowing other merchants to use it for free is not common. By letting businesses use its payment gateway, Khalti is helping the merchants digitize their payment system and also grow in these troubled times.

"We have brought this service with the vision of strengthening Merchant's economic condition. The process of integrating API is highly secure, simple, and fast. Therefore, we believe that the service will be the bedrock for many merchants. We are confident that our offer will help many merchants grow their businesses during these hard times. We anticipate extending many more offers that will help businesses cultivate at this trying time," said Mr. Jonaam Bhurtel, Business Development Manager, Khalti.
Also read: Khalti Digitizing Women-led Businesses To Promote Growth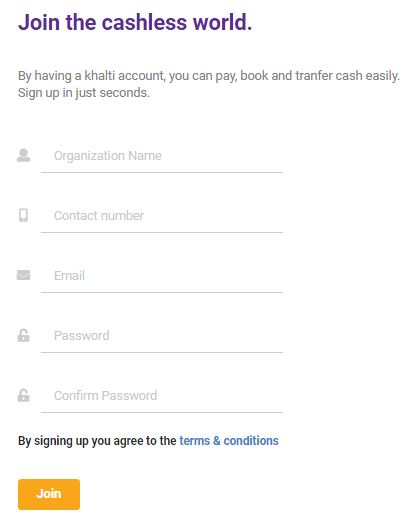 How To Become A Merchant?
It is rather feasible to become a Khalti merchant in a few clicks. Check below to find the thorough steps:
First, a willing candidate must create a merchant account on Khalti's official website.
Go to this link.
Select "Sign up as Merchant"
Now the aspiring merchant can log in to their dashboard and update KYC and Banking options for future withdrawals.
The merchants can now see the required API and documentation and Test keys will show up on the Home screen of the Merchant Dashboard.
There is a provision to receive Live keys on successful Test Transactions which will lessen the merchant's reliance upon the service provider.
Khalti is a top digital payment service provider in Nepal with a broad range of payment features. As part of its Corporate Service Responsibility, it has continuously helped businesses digitize their payment and bring economic reforms. Likewise, their latest act for providing free API will let many aspiring merchants make the most of Khalti's popularity by integrating it into their businesses.
Are you one of those merchants who are in need of a digital wallet integration? Now you can do without costing yourself a penny. What is your reaction to this initiative from Khalti to provide free API to merchants? Let us know in the comments below.