Satkar mobile app, an innovative solution, was recently launched to facilitate the hospitality industry in Nepal. This app is powered by The Peak Hospitality Pvt. Ltd, offered by ICT Frame, and developed by Nepal Ultimate Solutions (NUS). 
Several industries in Nepal have suffered from the pandemic, and the hospitality sector is no exception. So, to revive the hospitality industry post the pandemic, The Peak Hospitality has introduced the Satkar app.
It is available in the Playstore to download. The first version of the Satkar app has a size of 30MB. Upon installation, the app asks for permission to access contacts, photos, and media. 
Recommended Read: Mero Share Login; Apply IPO, Share Transfer
Satkar app addresses the challenges of the hospitality industry
After the pandemic situation, safety is a major concern in the tourism and hospitality industry. Since the fear of covid is still prevalent, a vulnerable industry like hospitality must adopt preventive measures. It is one of the crucial challenges of the hospitality industry for now. 
Satkar app aims to become an effective tool to support multiple segments of the hospitality sector. The idea is to promote touch-free solutions so that people feel safe to travel and stay at hotels.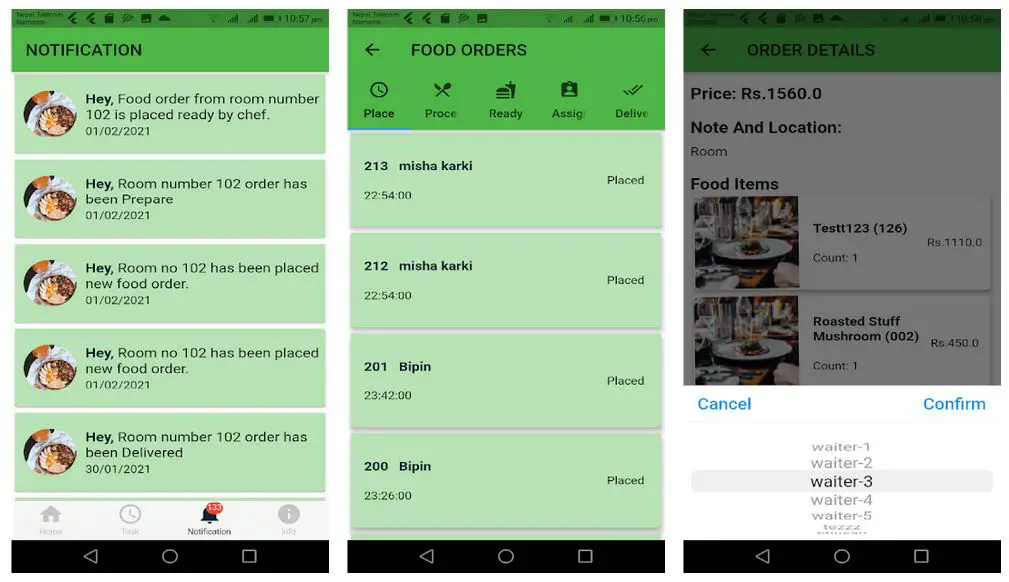 It has been developed to provide touch-free services to hotel guests. It means you don't have to manually control the app. With the Satkar app, you can have an automated customer experience without manual intervention in these 7 touchpoints.
Reservation 
Arrival 
In-house stay
In-house utility and amenities 
Billing 
Departure 
Review 
Features of Satkar app
The Satkar app is a bundle of several features on a single platform. It offers various services that ensure safety and eliminates human contact. Some features of the Satkar app are as follows: 
A touch-free solution to ensure safety 
The touch-free solution enables you to control the operations like turning the air conditioner on/ off, payment for the stay, complaints filing, ordering food and hotel vehicles, etc while eliminating human contact to ensure safety. 
Reduction of hotel operation ratio by one-fourth 
Satkar app is an efficient tool that reduces the operation ratio by one-fourth. It has an error-free and quick performance feature that makes the user experience superior. Its automation features save valuable time, money, and energy for employees as well as guests. 
Customizable management system 
Satkar app also has some of the characteristics of a Property Management System (PMS), such as being highly customizable. It can handle the operation of a 20-rooms hotel to a 5-star hotel. It has a distinctive feature of automated operations of booking from arrival to departure. 
Usage and security 
Satkar mobile app follows international safety parameters in terms of keeping the personal credentials of guests confidential. Satkar offers usage on both ends – user and admin. 
The admin can manage hotel operations systematically, securely, and touch-free such as Food & beverage, Industry division, Accounts, Human Resources, Sales & Marketing, and Engineering division. The capable team at NUS is in charge of providing support. 
Check out: Khalti free API to Merchants
Other features 
It can facilitate real-time monitoring and inventory management for hotels. Other features include managers' reports, real-time monitoring, IRD verified billing system, room service automation, inventory management, F&B automation, customized check-in/check-out templates, streamlined accounts, and so on. 
Lastly, Satkar mobile app is an innovative product in the Nepali market that holds great potential to withstand the international market. It aspires to revive the hospitality industry for economic recovery. Similarly, there are plans to promote this innovative solution in the foreign hospitality market too. 
What's your opinion on the new innovative touch-free solution named Satkar mobile app? Tell us in the comment box below.