Today in this article, I am going to teach you how to download e-books for free. With the surge in technology, the whole world is on our hands. With this, you can carry out almost every activity of your daily life on your smartphones or any other devices.
Along with all other activities, the majority of people who read books have also shifted from paper to screen. The trend is understandable as almost all people have smartphones on their hand. In today's time, the majority of the revenue for newspapers also comes from digital media rather than paper-based news.
We all know how important reading books is. Despite all the social media loophole which is the major source of distraction for many people today, the book reading community still exists to this date. Fortunately, the existence of these community keeps alive the reading culture.
E-books are the great thing where you can read books conveniently and efficiently on your device's screen. Normally, you have to buy e-books online on stores like amazon. But there are methods where you could get it for free as well. Today I am going to teach you how to download e-books for free.
How to download e-books for free?
To download e-books for free, you have to visit the website named libgen.is. Library Genesis is a great platform where you can upload books as well as download books for free. It is sort of like an online public library where people who can't afford money to buy books could come together and read books for free and expand their knowledge.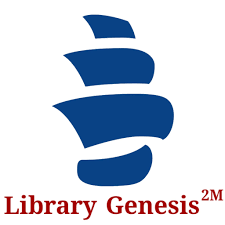 After you visit the website you can search by Title of the Book, Name of the author or Publisher's name. You could also download through various windows which are available there. There is a choice in terms of the format of the file as well. You can download in .epub, .pdf or .mobi format. It's all up to your choice and preferences. Watch this video where I have explained to you in detail how to download e-books for free.
Read more articles from Techmandu!!