House Numbering System has started in Dhulikhel with navigation. The project has been backed by the Town Development Fund's financial and technical support and is currently initiated as a pilot program. As per the plan, Dhulikhel Municipality is assigning houses with QR codes.
The city's mayor Ashok Kumar Benju Shreshtha said that a digital number with the QR codes was carried out for 1236 houses in Ward no. 4 in a single day. The system is based on navigation too, shared Shrestha.
"For this, financial and technical assistance of Rs 15/16 lakh was received from Town Development Fund (TDF) and UNCDF," he said, "in other words, the municipality will implement the numbering system from its own internal resources, for which we estimate that it will cost 40 to 50 lakh rupees. This is a model project of Nepal."
The city's engineer Hariram Humagai shared that houses in wards no. 3, 5, 6, 7, and 8 and those in war no, 10, 11, and 12 will get their digital numbering in the current fiscal year 2079/80, and the next 2080/81 respectively.
Jio Service Nepal and Cloud Tech Technology are working jointly on a navigation-based numbering system. Managing Director of Jio Service Nepal Gokul Bhandari said that the work for the project has already lasted 4 months.
The metric system has been used to measure the distance of a road. Houses on the left get odd numbers while those on the right will receive even numbers.
Also read: Government to Start School Mapping All Community Schools
The House Numbering System in Dhulikhel Serves Various Purposes
The QR code servers many benefits. In case of an accident or emergency, it will be easy for firefighters, ambulances, or police to reach the spot. The location of the respective house is placed in the QR, which opens Google navigation when scanned.
To implement the numbering system, a drone survey of every house is carried out first, and all the houses are traced. Distance between roads and houses is measured by a speedometer and all house numbers are prepared through GIS in the web app. Statistics are then collected.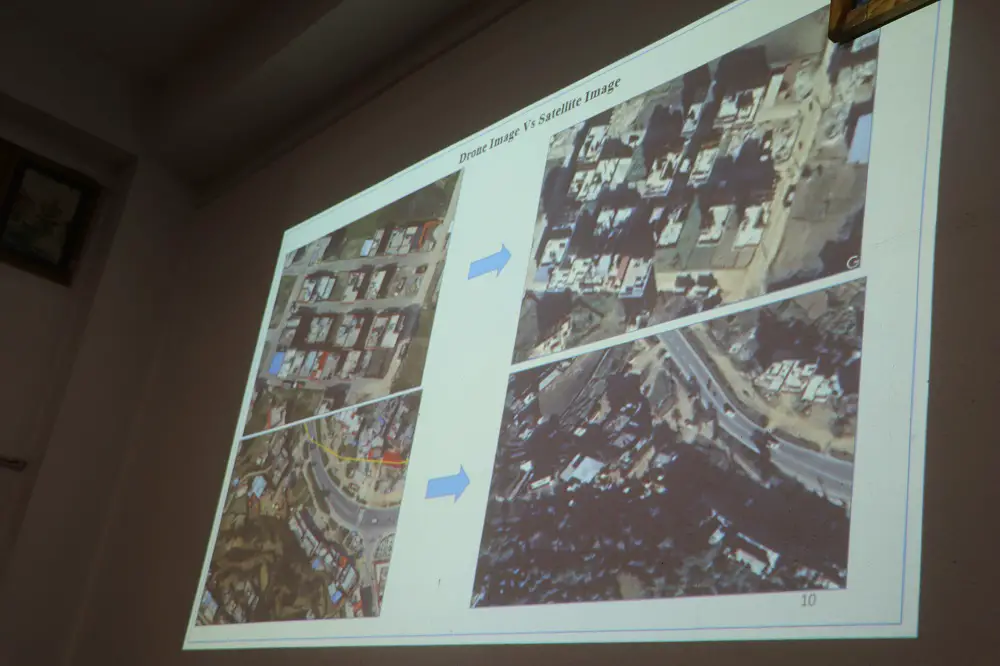 The system captures various details such as the number of floors the house has, the number of rooms, what it is made of, what purpose it is for, whether the map has been passed or not, etc. Don't miss: Find Every Alley with The Galli Maps App, Find Details
The house numbering system in Dhuilkhel is expected to help the local government collect tax based on the house number, to check non-payment of tax, and to plan urban development.