Tilottama Municipality has started providing free Wi-Fi in a 13 km area of Siddhartha Highway. The municipality started the service with the objective of informing the people about the activities of the office.
for connecting and browsing the internet, users will have to watch a few minutes of advertisements while connecting to the WiFi. The ads will include information about the municipality.
Ramakrishna Khan, Mayor of Tilottama Municipality, said, "We are moving forward in the campaign to fully digitize the municipality. Under this, we have started free internet to give access to information to the people."
The municipality has laid fiber of its own investment and has bought the bandwidth from Nepali internet service providers.
Sudeep Dhakal, the head of IT of the municipality said, "We have connected the Internet of many Internet service providers in the municipality. We have prepared our own ISP-like mesh network to provide Internet."
He added that the entire system will be controlled by the municipal office, he said.
Also read: Dhulikhel Municipality Starts House Numbering System Based on Navigation
Free WiFi in Tilottama
The free WiFi service provided by the municipality complies with the government's internet status meaning that the sites blocked by the federal government will remain blocked on its network too. Additionally, the office has blocked access to TikTok through its WiFi. It is said that Tiktok consumes a higher amount of bandwidth and is not treated as a reliable source of information and hence is restricted.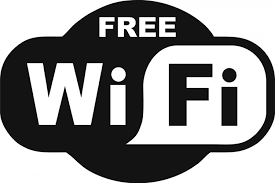 "Our main goal is to inform people," Dhakal continued, "This campaign is promoted as an information highway rather than a free Wi-Fi zone. TikTok is not a reliable medium for information. That's why we have blocked Tiktok."
Do read: Dhulikhel Municipality Starts House Numbering System Based on Navigation
Since the municipality has set up its own internet infrastructure, it says that even if there is a problem with the ISP, its service won't be affected.