You can Nepali school books for free online. The Curriculum Development Center (CDC) e-library provides all the major subjects' textbooks for free on its website. If you can't find a physical copy from stationery and want an optional PDF file, you can get a copy using the internet. Find out more in detail.
The new school session 2080 has just begun and it's the time when every student is looking for new books on the stationary. Likely, the publication struggles at the moment struggles to meet the demands to fulfill book stocks across the country which may keep some students away from early access to their new books. However, you can get a PDF copy for your book and make do with it for the time being.
Download Curriculum Development Center (CDC) books all subjects
The Curriculum Development Center "CDC" operates under the Ministry of Education and develops curricula, textbooks, and various essential educational materials for school education with an aim to achieve the national goals of education. Government schools use textbooks designed by CDC and are the reference for all the board exams for BLE (Class 8), SEE (Class 10), and 12.
And to make e-learning more effective, the center makes all of its books available on its website where you can download all the books. Remember that the center doesn't free e-books of optional subjects.
Also read: Kathmandu University Begins LUPIC-Based Classroom and Lab
How to download CDC Books Class 1-12?
The following are the steps to download Nepali school books for all classes from the CDC website.
Go to this link and you may want to switch the sites' language to English if it's your preference as we have done. Because it makes it easier to search and download books in English.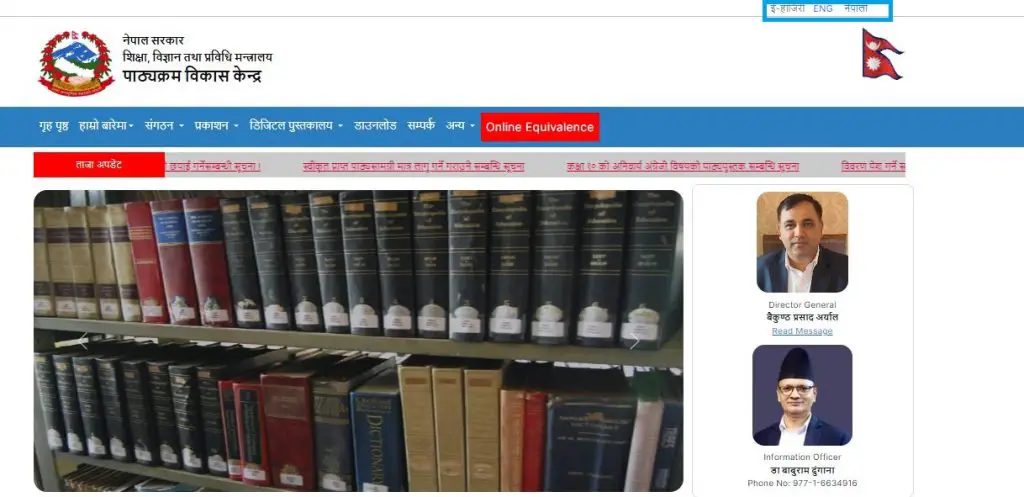 Go to the bottom and find the options such as below.

Click on the "Textbooks" option shown in the box.
After clicking on the box option above, you will see an interface such as below in a new tab where you can find links to download a book of your choice.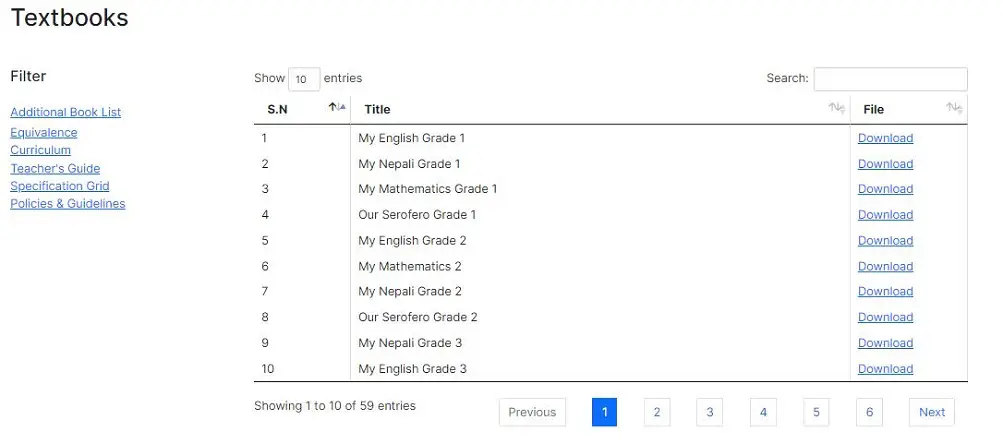 As you can see, you get links on the right to download compulsory subjects' textbooks from classes 1 – 12 with their respective links.
Tap/click "Next" to get the books from another class on the next page.
You can also enter the book's name and class in the search bar to directly get the link and download it as shown in the image below.

This is how you can download CDC school books in PDF in Nepal. If you don't have a print copy, you can use these electronic ones to support your study.   
For more tips and info, let us know in the comments below.