Durbar High School (Bhanu Secondary School) has started teaching AI, coding, and robotics coding courses. The country's historically significant school in Kathmandu kicked off its technology courses as part of the Book Free Friday campaign started by Kathmandu Metropolitan City.
As per Shailendra Jha, Assistant Expert of KMC City Planning Commission, students from classes 3 to 6 will receive classes on coding based on blocks. Likewise, students of classes 7 and 8 will learn Python programming.
Making learning technology-friendly while also making youngsters acquainted with emerging technologies to prepare them for the digital world are the goals. With a zeal to promote education contextual to the 21st century, KMC has made several revisions and adjustments to the existing academic structures seeking a paradigm shift within its jurisdiction. Also read: Balen Sah announces plans and policies for Kathmandu Metropolitan City
So far, 14 schools in Kathmandu Metropolitan have formed their "coding clubs" and this connects the students with other similar clubs from over 160 countries.
Book-Free Friday brings Coding and AI to Durbar High School
School's principal Sharada Paudel said that AI and Robotics courses will improve problem-solving skills in students and make them sharper.  She also added that this technical learning will create a sense of "working in group" mentality in them.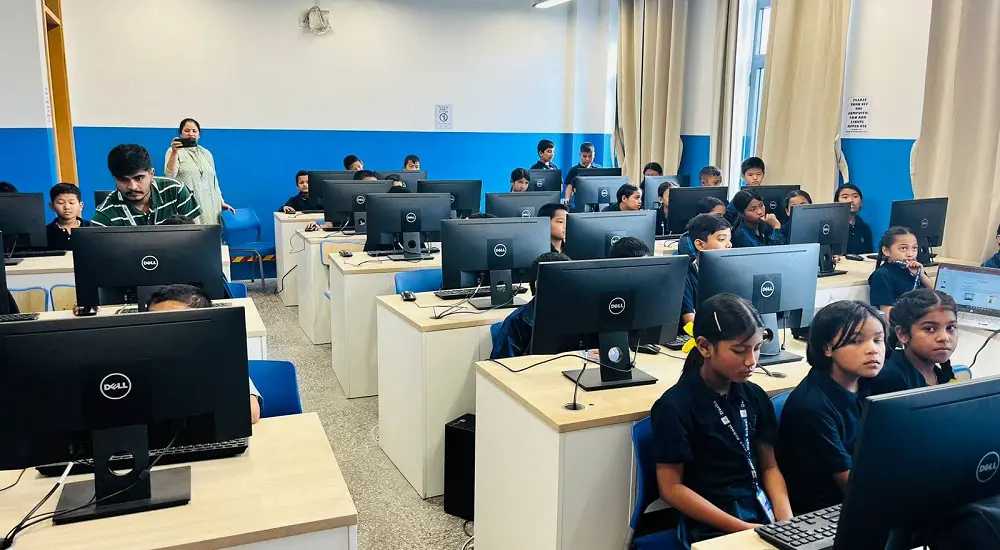 KMC has started cooperation with "Digital and Beyond" to bring students and teachers closer to innovative technologies. This initiative is targeted at grade 9 students who are tasked with creating websites for their schools. Check out: Schools in Kathmandu to Implement Google for Education
Kathmandu Metropolitan began its well-appreciated Book-Free Friday initiative from Baisakh 12. Durbar High School was the first school established in Nepal in 1854. Initially teaching only the ruling elite "Ranas", the school opened for the public in 1902 BS.