Machhapuchchhre Bank Limited has launched a priority pass service. Promoting its digital economy vision, the leading private commercial bank started the priority airport lounge pass service.
The bank said, "MBL has launched yet another transformational product, the MBL Priority Pass, which provides members with easy and swift entry to over 1,400 airport lounges worldwide as part of the world's biggest independent airport lounge access program."
With a priority pass, a passenger can enjoy a premium lounge service while traveling from any airport in the world.
MBL's priority pass is the world's largest and independent premium airport lounge service.
Owned by Collinson Group, UK, it provides a premium lounge service at 1,400 airports spread across 660 cities in 140 countries.
Do read: Nepal to use ILS at Gautam Buddha International Airport After Agreement with India
Machhapuchchhre Bank outlines Priority Pass service benefits
Machhapuchchhre Bank has pointed out the major benefits Priority Pass subscribers will get to enjoy:
Access to over 1400 global network of airport lounges
access to Premium Lounges even in economic class.
facilitates with complimentary visits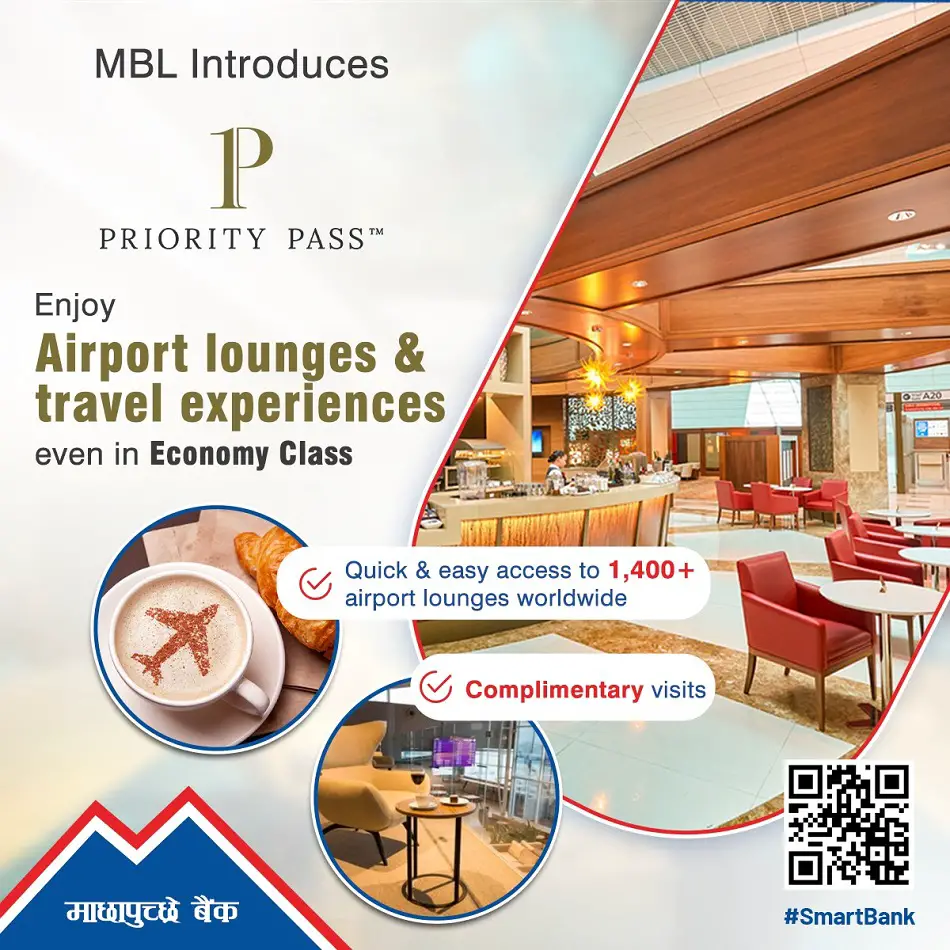 Also read: Machhapuchchhre Bank Starts Offline Tap & Pay Service
What is a "Priority Pass"?
Priority Pass is a membership-based service that provides easy access to lounges in airports across the world.
Subscriber of a Priority Pass gets a supreme lounge experience with amenities such as relaxing on a couch and getting free food & snacks or free WiFi connectivity before a flight all leading to a first-class airport experience.
For more on this, drop your query in the comment section below.