Analogue Mall affiliate marketing is here. Through this, you can earn passive income by marketing its products online. Analogue Mall is a shopping center situated in New Road, Kathmandu Nepal. The mall also operates online via its website with electronics & smartphone gadgets. Know more about Analogue Mall Affiliate Marketing program below.
About Affiliate Marketing & Passive Income
Affiliate Marketing is a type of advertising model infused by the company with third parties to increase traffics & sales on their products & services. It is a marketing technique for the promotion of their goods. While passive income refers to the type of income generated without directly being an employee for a company or without active participation in the operation of the business. Here, Analogue Mall is providing passive income for Affiliate Marketing.
Do Read:- How To Get QR Covid Vaccination Certificate in Nepal?
Analogue Mall Affiliate Marketing Program
Analogue Mall deals in a wide range of gadgets and electronics both online & through their physical store. Analogue Mall Affiliate Marketing program has been launched for any individual or e-commerce platform. The program is free of hidden costs as claimed by the company. So, anyone can simply join this affiliate marketing program and earn some money. The marketer has to register as an affiliate online on the company's website. Here are the steps to do so;
Open the ecommerce site's affiliate page.
Head towards, "Become an affiliate option".
Register a new account if you haven't created it before or if you have one, just proceed towards logging in.
Then, just copy the affiliate link of the affiliate product & share it on any social media among friends and families or anyone.
Via that shared link, if anyone purchases that product, transaction data will be automatically saved & income will be generated on that particular affiliate account.
Is it Good?
Affiliate marketing generates passive income but it does carry potential if you're a blogger, content creator, or YouTuber. Or one who has a bigger social media presence can do it. One just has to simply share the affiliate link of the product. If anyone makes the purchase through that link, you can earn up to 3% of the incentives. The incentive rates are as follows.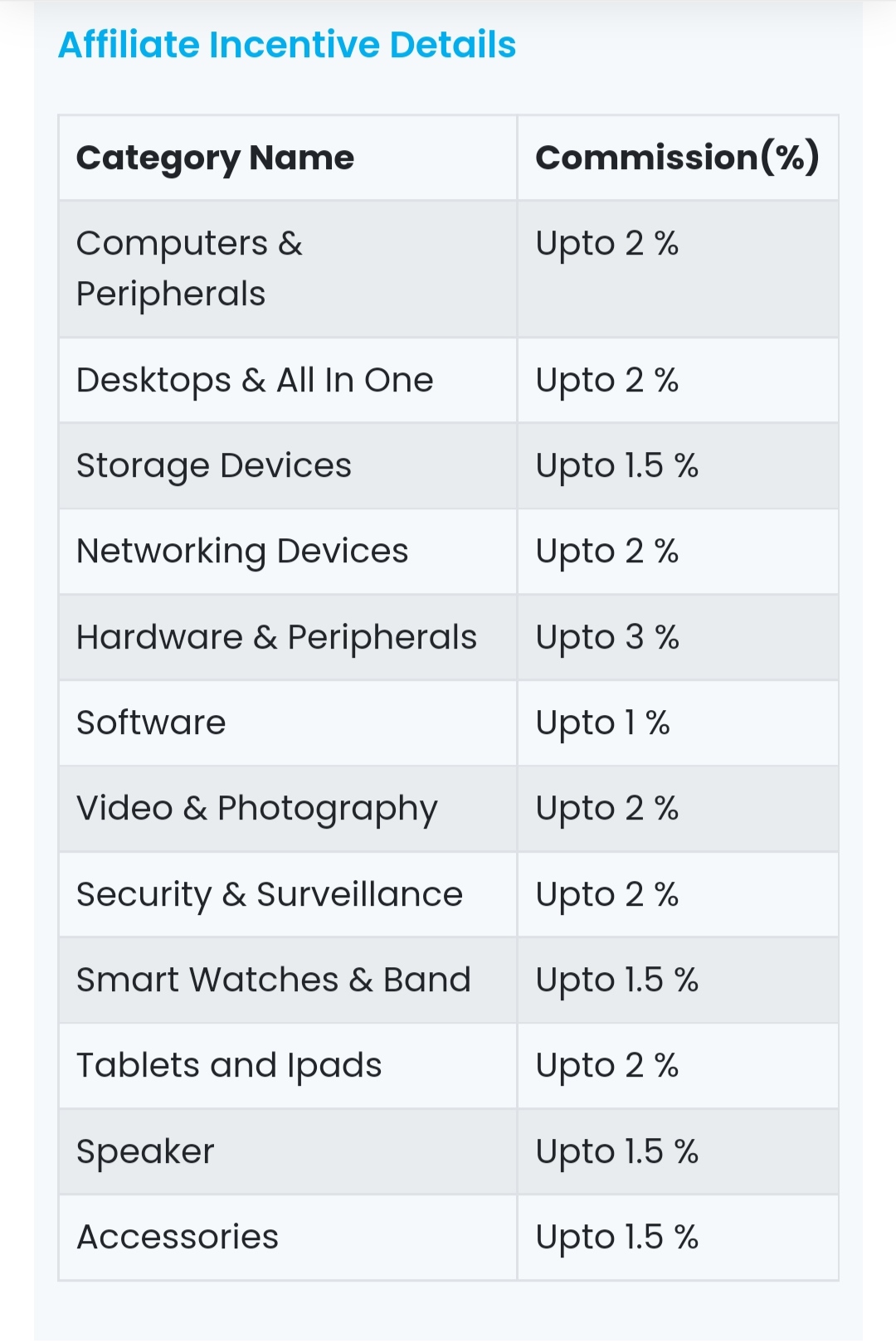 Analogue Mall Affiliate Marketing sounds like a good initiative for passive income earned. The mall also recently launched Analogue Care for the products bought from them. And it is further aiming to bring exclusive Apple Care for Apple products too.
Also Check:- Daraz Relaunches Daraz Sahayatri Program To Promote SMEs