The Grand Finale of the Voice of Nepal Season 4 hit a record in streaming views. The event's live stream drew over 2 lakh viewers for the final day of the popular singing reality show held on December 24. Karan Rai won the contest after an enthralling encounter against the other top 10 contestants.
With the win, the talented singer bags Rs 25 lakh cash along with various other prizes.
Rai contested from Team Raju. Sabina Yonghang Limbu came second best at the popular singing reality show. Limbu contested from Team Rajesh.
Likewise, Yogesh Magar from Team Pramod was announced as the second runner-up. Shail Limbu from Team Prabisha ranked the third runner-up. Public voting determined the fate of the contestants.
Besides Rs 25 lakh cash, the winner Karan Rai also won home a Pulsar N160 motorbike, 2.5 tola gold chain, and Galaxy Z Fold mobile phone as prizes.
Also read: Kabaddi 4 released on the Cinemaghar App, Find out cost
Record live stream viewers for Voice of Nepal Season 4 Grand Finale
Likewise, the live stream of the grand finale of Voice of Nepal Season 4 amassed its record for the number of viewers. As shown, the live program attracted over 2.5 lakh viewers as they saw off the competition for this season.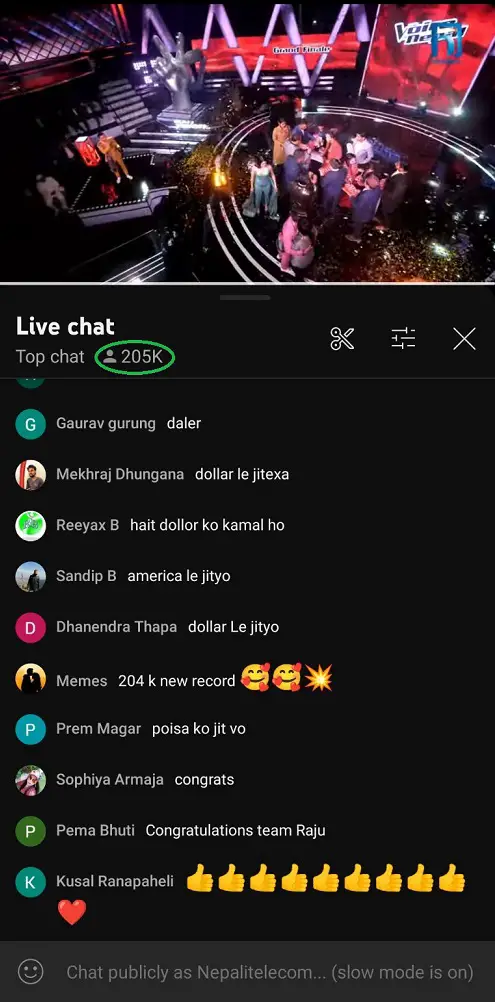 The final was grand and exciting with the last 11 finalists vying for the ultimate glory. The winner Karan Rai vowed to continue his musical journey after the win.
Did you catch up with the event live? Did you find Karan Rai a deserving winner? Tell us how you felt in the comments below.