In this post, we list the upcoming MG electric cars in Nepal. The company collaborates with Paramount Motors for its EV cars in Nepal. The Chinese-owned British automaker is tapping into the EV market and could capitalize on it with a few more new models.  
The company started a Nepali venture in 2015 however, the fuel-based vehicles couldn't make as big an impact. However, with ZS EV in 2020, the company has seen its fate turn around. The brand is gradually becoming popular with its new lineups, especially in the EV segment as electric cars have become a genuine solution in Nepal. Check out our list of the best electric cars available in Nepal.
Likewise, Paramount Motors has started the sale of a 100 kw ZS EV.
Check out: MG Cars Price in Nepal | Latest 2023 Update
Upcoming MG Cars in Nepal
MG's local partner Paramount Motors is soon bringing MG 4 and MG 5 EVs to Nepal. MG 4 is a hatchback that comes in both standard and long-range options with them offering 218 miles and 281 miles respectively. The EV has been very popular in European markets and is already launched in Thailand (right-hand drive model) so there is a big chance of it landing in Nepal as well.
Similarly, the MG5 Sedan could also arrive in Nepal in the next few weeks. The plan has been put on hold after a change in tax. The car comes with a 1.5-liter engine with 150Nm of torque. The sedan gives you a top speed of 180 km/h.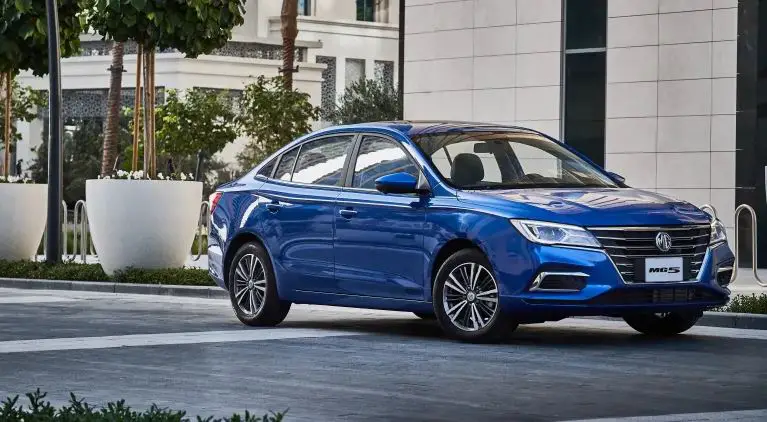 Exeter SUV is another model in the line to arrive in Nepal. The booking has opened for it. Mini-card EV model MG Comet has been unveiled in India and could also enter the Nepali market.