Nepali transgender model Anjali Lama starrer song titled "Applause" from the movie 'Tell It Like a Woman' has been nominated for the Oscars Award. The song which also features Bollywood actress Jacqueline Fernandez will now compete in the Best Original Song category at the Academy Awards this March.
The iconic Oscar Awards ceremony will be held on March 13, 2023. It will serve as an exciting occasion for Nepali audiences to see a Nepali actress being a part of the ceremony with work that has been nominated.
Also read: Kabaddi 4 released on the Cinemaghar App, Find out cost
Anjali Lama oscar-nominated song is a women empowerment effort | Oscar Awards 2023
Sri Lankan-born Bollywood actress Fernandez took to Instagram to share her excitement over the nomination and also expressed her hopes of clinching the Academy Award of Merit. Along with the clip from the song which shows her dancing in the rain, she wrote a caption that said, "This song will always hold a special place in my heart, and now that we're counting down to the 2023 Oscars, congratulations to Tell It Like a Woman for our Oscar-nominated song Applause." She added," We Do It Together!".
Diane Warren wrote the Oscar-nominated song that has the vocal of Sofia Carson. After the nomination, she said, " "What's different about this movie is it's not one movie, it's seven movies, seven short films by women, actresses, and directors from all over the world. People like Jennifer Hudson, and Eva Longoria," Warren said.
Check out: Netflix slashes subscription costs in over 30 countries including Nepal, find new rates
Who is Anjali Lama?
Anjali Lama who co-stars in the song is a popular Nepali-born transgender model, actress, and activist who originally hails from the hills of Nuwakot. After her stint at the Lakme fashion show in India, she has gone on into becoming an iconic model and a symbol of empowerment. She has broken the stereotype of the traditional perception of gender bias in modeling.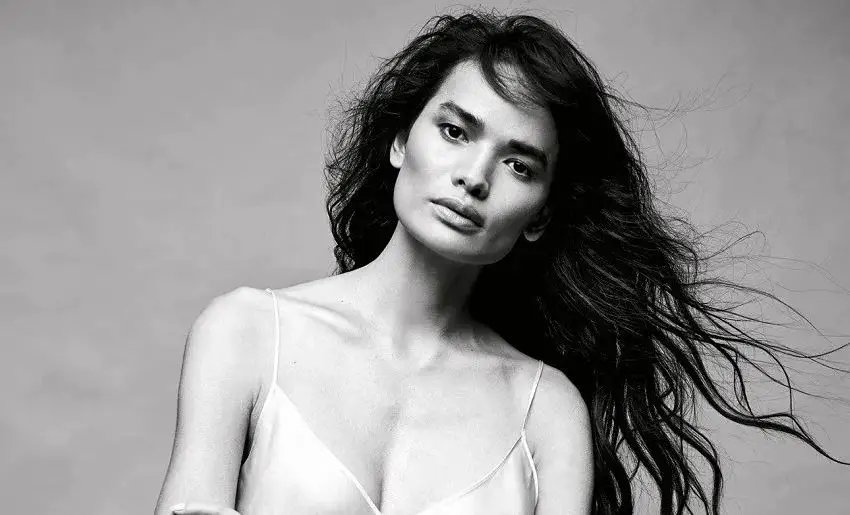 Nowadays, she can be seen glamming up the popular fashion shows around the world Recently she was seen at the New York Fashion Week. The model-turned-actress starred in a documentary called "Anjali: Living Inside Someone Else's Skin" which shows her initial struggles for acceptance and her dream to achieve what she wants.
Tell it Like a Woman is an American and Italian anthology film that depicts the story of women working behind the scenes. The movie which reinforces female empowerment was shot in various parts of the world.