Neosis Technologies has launched Myra ERP software. Nepal Federation of Savings and Credit Cooperative Unions Ltd. (NEFSCUN) and Rara Digital Labs together brought digital services with an aim to provide cooperative services from one spot.
The app was built in seven months and is capable of digitalizing cooperatives' operations within 30 minutes. Nepal is going through a robust phase of digital transformation in banks and financial institutions and the software could as well bring a new dimension to it.
The software was unveiled at the Alfa Beta complex under the chairwomanship of Shanti Adhikari, Vice president of NEFSCUN. Minraj Kandel, the president of the National Cooperative Federation was the chief guest on occasion.  
Digitalizing cooperative services is the primary reason behind the creation of the Myra ERP service. It is a one-stop solution for all cooperative services. It's a cloud-based, secure, and shared digital platform.
Dr. Bhojraj Ghimire, CEO of Neosis Technologies said that Myra ERP is based on the cloud so as to bring uniformity in services.
The company is also working on getting an ISO certification for the software to strengthen its trust among the people. Manoj Ghimire, CEO of Rara Digital Labs shared that Myra is built on the sophisticated resources available.
The company says that the details obtained from cooperatives are stored at its data centers and they are operational round the clock. If one server fails the other backup server comes into operation keeping its functions uninterrupted.
Also read: Find Every Alley with The Galli Maps App, Find Details
Myra ERP software services
Myra ERP is markedly different and it's available in two languages. The software is launched in a "Software as a Service model." The software is available in English and Nepali language. At the moment, share management systems, deposit management, mobile banking, e-banking, accountancy, and other services are available on the software.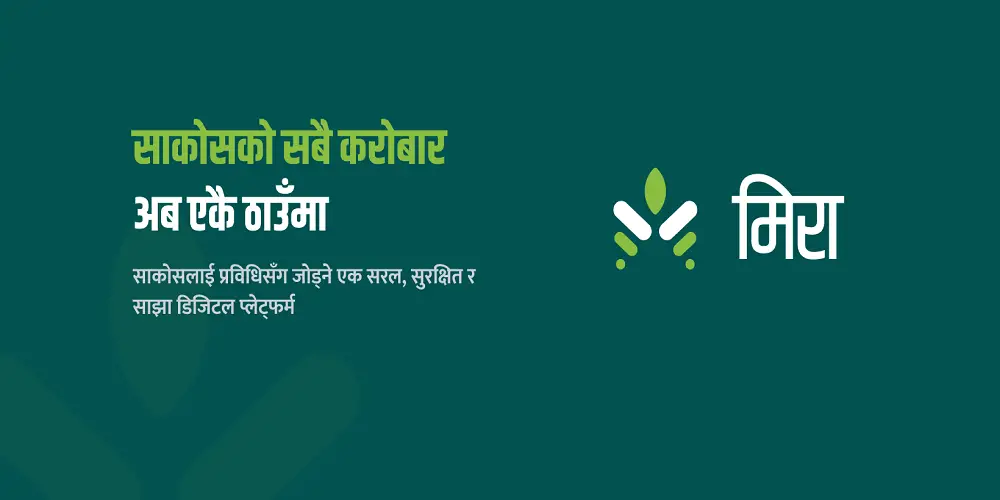 In the near future, the company plans to add supervision and monitoring, business intelligence and reporting, HR training and capacity management, document management, business process management, and other services to the digital platform.
Currently, the program allows one thousand transactions a second, but the company says it will increase the capacity over time.
Check out: F1 Soft launches usemobilebanking.com, mobile banking skills
Myra ERP software cost
Myra ERP software costs Rs 16,000 annually. The cost is subject to increase on account of extra modules as demanded by the customers.
Neosis started the software by migrating data from 26 cooperatives. The company aspires to expand its services soon. Find more about the Myra software here.