Hamro Patro has finally launched its digital wallet service Hamro Pay which comes in an in-app form. The company Hamro Patro Inc. announced the latest feature in the array of its services at a recent product launch event in Kathmandu.
Hamro Pay brings facilities for utility payment, withdrawal, sending money, QR scan & Pay of Nepal Pay, etc. to its over 10 million users.
Sudina Gautam, the company's director said the digital wallet is launched to reinforce the company's purpose of becoming a super app in Nepal.
Hamro Pay brings several utility payment features as well as an ability to track earnings and expenses. Users can also Split & Pay among them. The digital wallet service includes many common and other features to excite the humongous user base of Nepal's most downloaded app.
Also read: Hamro Patro starts Telehealth service in Changunarayan
What is Hamro Pay?
Hamro Pay is a digital payment service launched by Hamro Patro Inc. The feature is released in its beat form and is available inside the Hamro Patro app. The company was long plans to start its own mobile payment feature and has finally materialized now.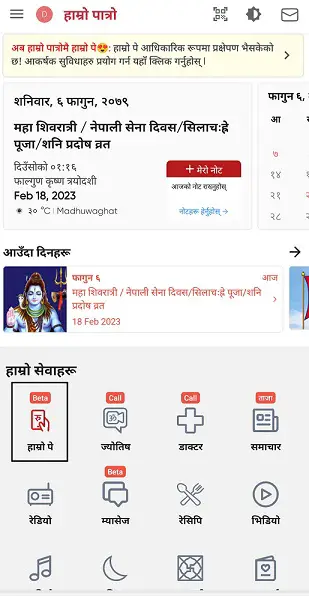 Earlier, Mr. Rudra Pandey, the Chairman of Hamro Patro stated, "This is quite amazing to see this nimble team driving fast to be a giant super app company to provide services like remittance, mobile wallet, telehealth, and e-commerce to our wide user base." He further added, "This is one of my dearest and most exciting associations because of the way this company can bring good things to Nepalis around the world by being at the forefront of technology innovation."
The mobile payment platform offers utility payments, transferring money, asking for money, etc. The service also allows users to check on their latest transactions, activities that show money spent and received amount within the last month, etc.
Check out: FonePay launches FoneTAG for offline payment through your phone
Key features of Hamro Patro's Hamro Pay
Find out the key Hamro Pay features:
Internet, TV, electricity, and other utility payment
In-app purchase
Available through the Hamro Patro app (no need to download a separate app)
Check out the latest transactions
Chat with merchants
Split & Pay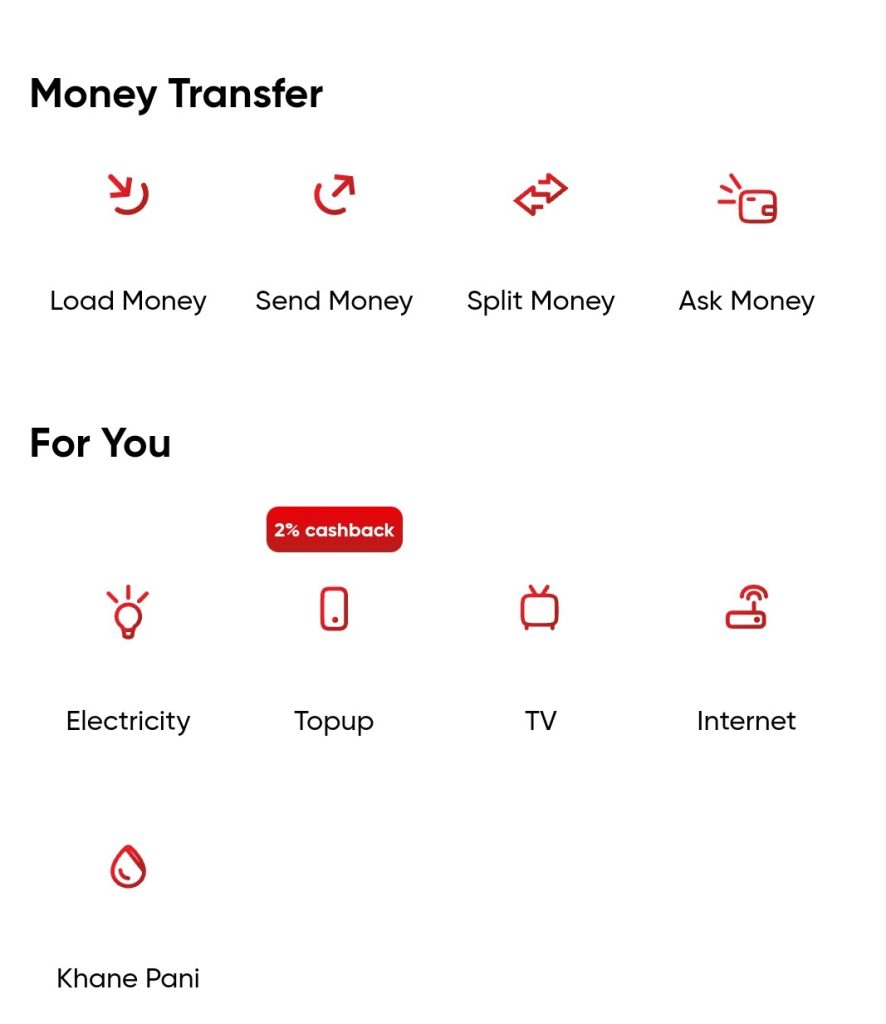 Besides these, there's a 6 different language options for users. The company said Hamro Pay is designed in a way to suit its both young and old user base.
Users can also get 2% cashback on topup.
Check out: Top 5 Digital Wallets in Nepal: Updated (2023)
How to use Hamro Pay?
The digital wallet is available on the Hamro Patro app, the multiple-purpose super app on Android and iOS. You need to first have or create an account to use it. To use Hamro Pay, follow the steps below.
First, download and open the Hamro Patro app.
Find our services and choose Hamro Pay beta.
Sign in or sign up. You can use Gmail, Facebook, or Twitter profile for it.
Tap Continue and confirm your selected account. Tap on Continue again.
Enter your phone number.
You will receive an OTP on the number. Enter and Verify.
Now add your details or simply verify them once again for correction if needed. Tap on Confirm.
Your Hamro Pay account is created.
You need to update KYC to use all the features.
Download Hamro Patro to get Hamro Pay services: Android | iOS
You can also use the web version from here.
Hamro Pay is the latest entry into the digital wallet service in Nepal. Due to its incredible user base and popularity, we could even fancy some sort of market disruption in the country's fintech industry.