Digital Payment System integration between Nepal and India is happening, yes you heard it right. Gateway Payment Service of Nepal has taken the initiation to make digital payment possible between the two neighboring countries. The cross-country payment enables to pay via eSewa, Khalti in India as well. Okay, let's get straight into the news.
What is a Digital Payment System?
A digital payment system is a software integrated system developed to perform cashless transactions via QR codes, mobile banking, internet banking, digital wallets, etc. In essence, transactions are done via electronic devices for online transactions. It is also known as an e-commerce payment system. The rise in the use of the internet & smartphones has subsequently aided in increments in digital transactions all over the world.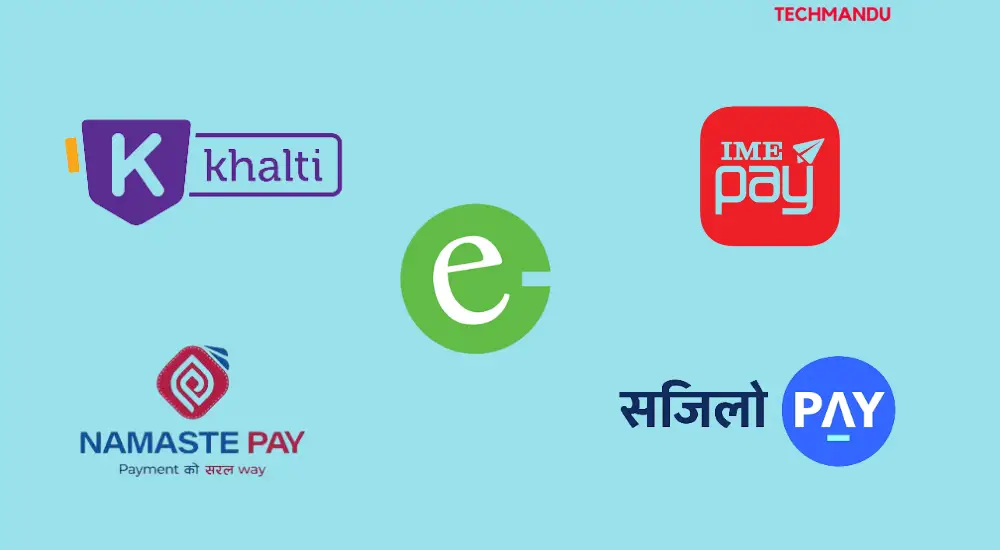 Payment can be done in a much swifter and hassle-free way digitally. The e-wallet users are also rising day by day in Nepal with the likes of eSewa, Khalti & IME Pay. Transactions worth 16.27 Arba were performed via e-wallets in the month of Poush according to NRB (Nepal Rastra Bank). The stats say this is going to get even bigger.
Digital Payment System Integration Between Nepal and India
Nepal's Gateway Payment System has done the agreement with India's NPIC International and Manam Infotech Pvt Ltd. The agreement leads to digital payment integration between Nepal and India for facilitating citizens of both countries. Also, this has paved a way for digital payment services & banking services of two countries for mutual transactions.
Digital integration is going to get bigger with a huge number of users in India & Nepal. The existing popular e-wallets in India like, Paytm, Google Pay, Bharat Pay & PhonePe would be able to transfer money to Nepalese banks and wallets. The same goes for eSewa, Khalti, IME Pay, etc of Nepal. So, this will result in easy cashless transactions while visiting each other's countries.
Check out: eSewa Secured Fund transfer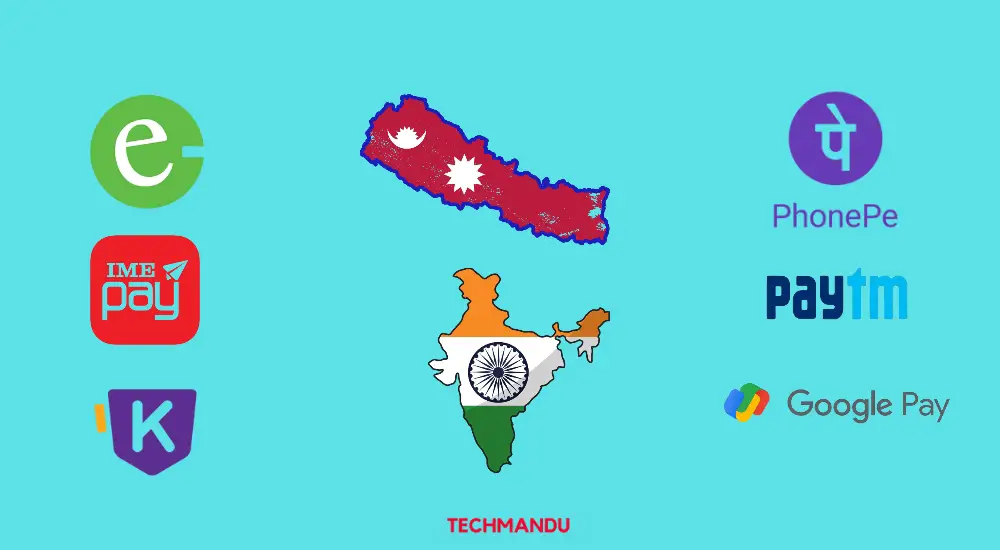 Do Read:- Top 5 Digital Wallets in Nepal
Gateway Payment System of Nepal has already received the license for digital & cross-border payments from the financial governing head, Nepal Rastra Bank. The agreement was signed between Mr.Kamalnath Pradhan, the chairman of Gateway Payment Service Nepal, Mr.Ritesh Sukla, the CEO of NPIC, India & Mr.Naga Babu Ramineni, the director of Manam Infotech Company of India.
"Manam has always been part of major digital transformation across the various regions of the world, we believe this partnership will eliminate all the barriers of payment transformation within Nepal and across the border thereby transforming the regional economy," Naga Babu Ramineni, Director of Manam said.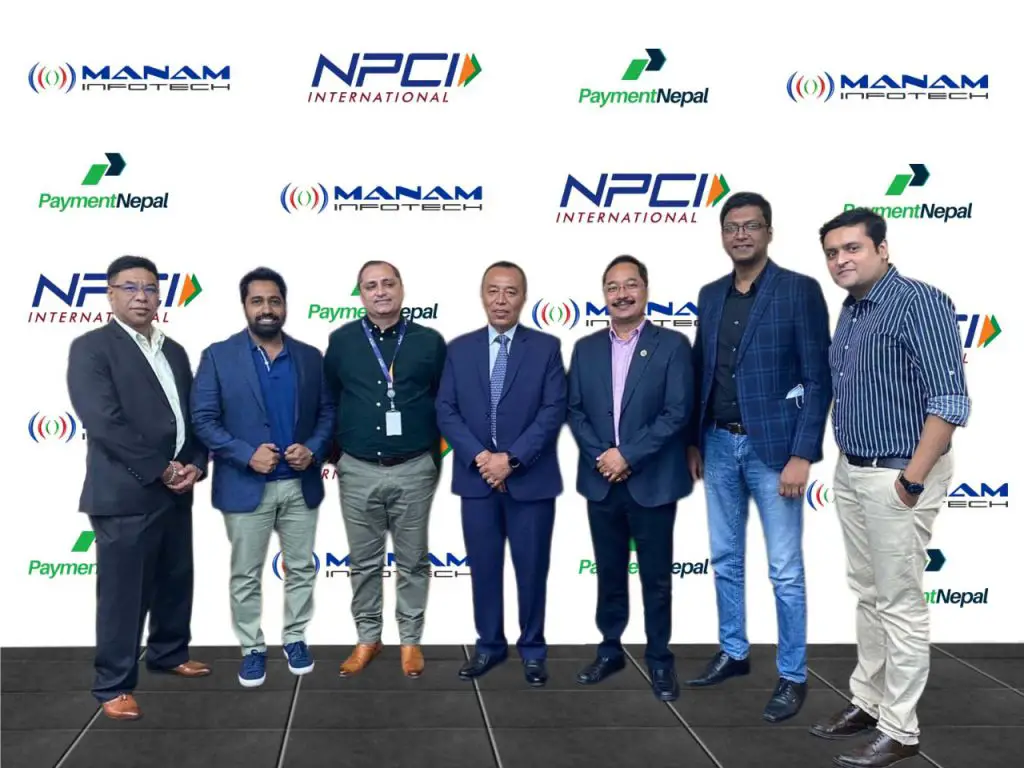 The initial operation is said to commence after three months. This Fintech agreement is set to revolutionize digital payment between the two neighboring countries. The tourism sector will be mutually benefitted too.
Perks of Digital Payment System Integration Between Nepal and India
With the digital payment system integration between Nepal and India, the prospects are multiple in numbers. First, there are millions of citizens working in each other's country as foreign employees. The integration will enable them to transfer money digitally. This hassle-free transaction will provide benefits for remittance resulting in a boost to the digital economy. Also, tourists would be able to pay in hotels, shops, restaurants without having to exchange local currencies. Also, business transactions will be facilitated efficiently.
Further, the e-wallets of both countries can enjoy already popular QR payments too. This will help to end cross payment barrier which was only possible by withdrawing local currency in ATMs via cards. To note, most of the Debit/Credit Cards in Nepal & India work in both countries but with service charges for each transaction.
Also Read:- eSewa Vs Khalti: Comparing Two Major Payment Service Providers in Nepal
Drawback/Risk from Digital Payment System Integration between Nepal and India
Everything has both advantages & disadvantages. The enormous increment in digital transactions is also inviting tonnes of fraudulent & scams. Digital payment system integration between Nepal and India shall also pave an easier way for scammers to scam money from people. As we all know, there is a huge number of scammers in a big country like India. People are often scammed daily via fake WhatsApp & Viber Calls.
Thus, the integration can generate more frauds with easy cashless transactions between two countries. Also, the integrated payment system can be vulnerable to cyber-attacks. The system needs to be very strong & secure to mitigate hacking activities. Mainly, the users need to be more aware and should never share their passwords, pin & OTP with any unknown numbers.
Do Read:- QR Code Based Payment Increasing in Nepal: Latest Figures
Well, despite the risks, the integration is going to be fruitful for Nepal and India. The immense growth in digital payment is already taking the storm across commerce, travel & daily life. Isn't it amazing to pay via eSewa, Khalti while travelling to India? You won't even have to seek an ATM. Do write us about how you feel about this integration?