Now, devotees can offer a digital bheti at Pashupatinath temple. This has become possible after Global IME bank placed a QR code that wires the amount directly into the bank account of Pashupati Area Development Trust (Pashupati Kshetra Bikas Kosh).
Users of any mobile banking app and digital wallets can scan the QR code to offer digital bheti (donation) at Pashupatinath. The feature would be a great service to digitally acquainted smartphone users. It will rid the visitors of the hassle to keep physical notes or bother about it losing them. Also read: Kathmandu Metro sets fee for filming inside Hanuman Dhoka Durbar area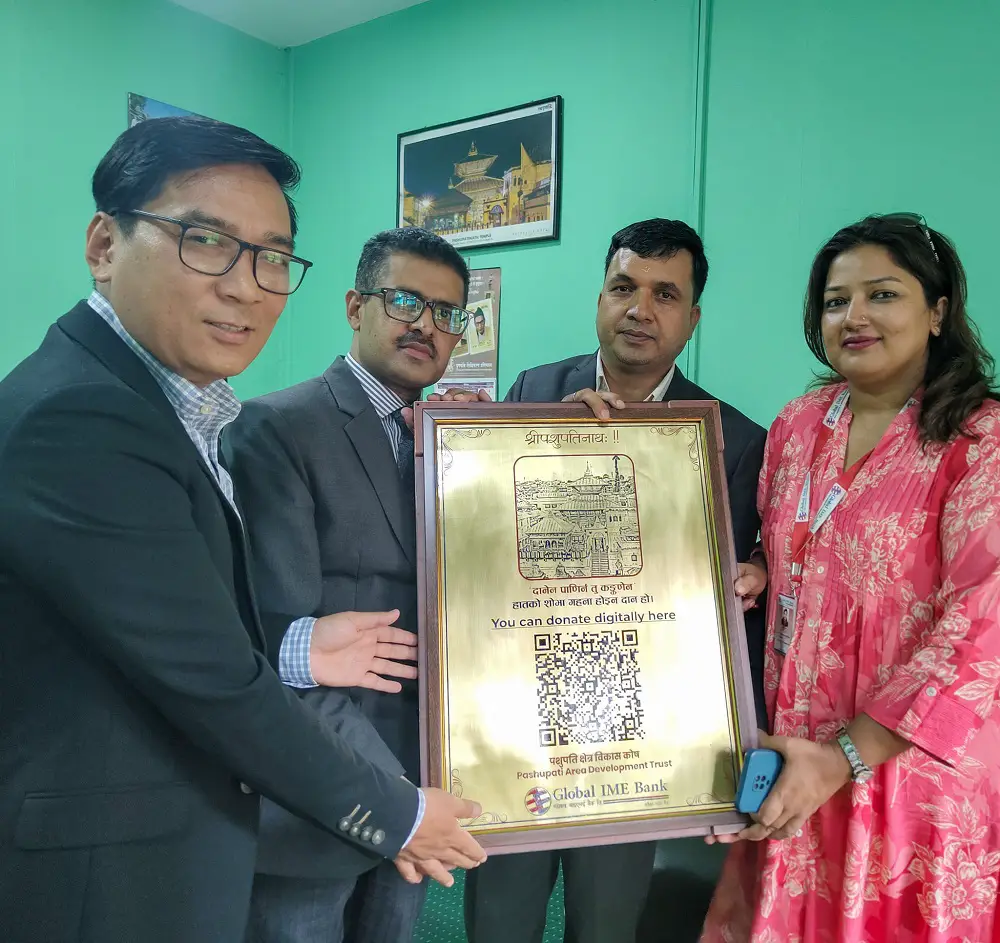 Soon, the service will add other payment services will also be added with the QR code at the holy site. The online donation payment at the temple is expected to minimize financial irregularities.
The QR code stands were set up on ht occasion of the Shrawan Sankranti at Pashupatinath.
It's common to hear about the Digital Dakshina but the digital bheti could be the next too. What do you think of the integration of technology at religious sites? Do offer your input in the comments below.