Khalti 450 Rupees Cashback on Yeti Airlines is here for domestic flight bookings. Traveling by air has become common nowadays with growing digitization & affordability. Now travelers booking Yeti Airlines flight tickets via Khalti can get benefit from this offer. Let's learn more about this offer below.
Khalti 450 Rupees Cashback on Yeti Airlines
Khalti, one of the leading digital wallets in Nepal has brought this cashback offer by collaborating with one of the pioneers, Yeti Airlines. The company claims it to be the highest & instant cashback offer with Rs. 450 cashback on flight booking. The offer is valid from 13th January to 15th February 2022. Also, this is an offer to promote digital transactions. Travelers don't even have to go to a travel agent these days. Booking a flight is easy & swift via a smartphone.
Check out: Worldlink buys stake in Khalti
To get this cashback, one should use the Yeti Airlines official app or just log in to http://www.yetiairlines.com & register as a member. Then, select your preferred destination & date of travel with necessary details. For payment select Khalti & voila, you can get the cashback. It will be provided in two phases. Yeti will provide Rs. 150 discount on the go for the booked flight & the rest Rs. 300 will be sent as Khalti balance.
How To Get Khalti 450 Rupees Cashback on Yeti Airlines Flight Booking?
Step 1:- Log into http://yetiairlines.com or Download Yeti Airlines App & Register as a Member
Step 2:- Head towards the Select & Search Option. Then Enter Origin, Destination, Departure date, Nationality, Number of Adults/Children
Step 3:- Choose the preferred ticket option & tap on "Continue"
Step 4:- Fill up the necessary details & click the "Next" option
Step 5:- For payment, select Khalti Wallet & Tap on the "Pay" button
Then the flight ticket will be confirmed along with a reserved seat. Cashback will be sent right away with Rs. 150 instant discount & Rs. 300 Khalti wallet balance.
Words From The Officials on Khalti 450 Rupees Cashback on Yeti Airlines
About the Khalti 450 Rupees Cashback on Yeti Airlines campaign, Khalti's Chief Executive Officer, Mr. Binay Khadka said, " We are very excited to work hand-in-hand with Yeti Airlines and bring more convenience and access to easy flight booking and digital payment for users." Along with that, Chief Business Officer of Yeti Airlines, Mr. Yubraj Bista, expressed " We are pleased to collaborate with Khalti and provide the users with hassle-free flight booking experience."
Also Check:- Top 5 Digital Wallets in Nepal: Updated
About Khalti
With the growth of digital wallet apps in Nepal, Khalti has become a well-known name among users. The digital transaction has been the main focal point of financial bodies in Nepal. Also, the rising number of smartphone users & bank account holders have aided in rising of digital wallet apps like Khalti & eSewa. The app offers an array of services such as mobile balance top-ups, flight bookings, government services payment, school/college fee payment, bill payments & a lot more.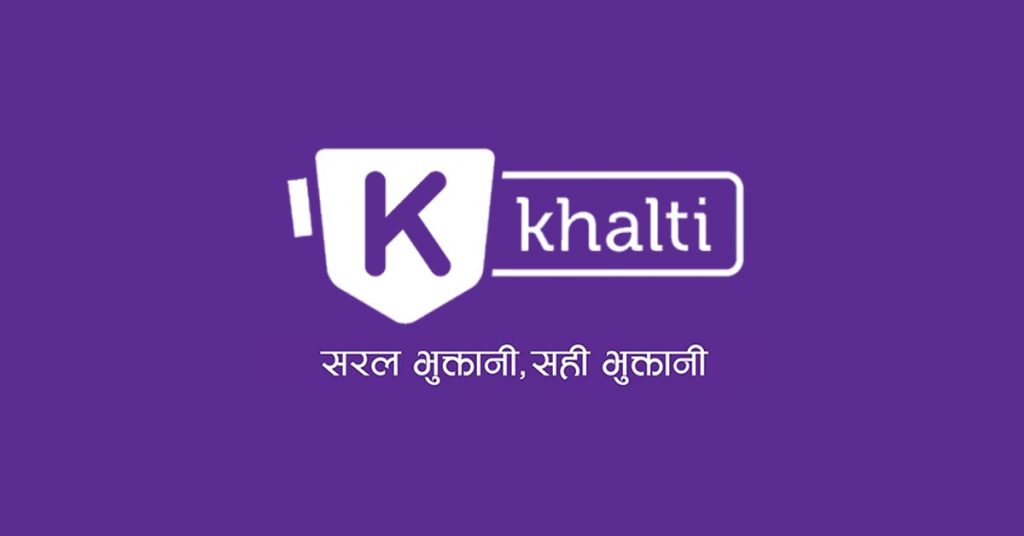 Cashless Transaction Future is not far in Nepal too. QR codes payment is now found even in local retail shops. Going digital is also a hassle-free medium where one doesn't need to carry cash anymore. Also, online shopping is hugely benefitted from digital wallets like eSewa, Khalti, IME Pay & Mobile Banking Apps.
Also Read:- Khalti 100 GB Free WiFi Package is Here On Worldlink Hotspots
So what do you think about this Khalti 450 Rupees Cashback Offer on Yeti Airlines? Do you travel via air frequently? Do you use the Khalti wallet? Do write us in the comment section below.