IME Life Insurance Business Excellence Award, 2023 has been successfully held at the Hyatt Regency Hotel in Kathmandu on Bhadra 15 (September 01).
The event was organized to felicitate its diligent insurance agents with recognition and encouragement and motivate them to continue their drive for more competitiveness in the future. The company keeps hosting such events regularly to energize its employees to maintain high work ethics and standards.
The award event had the participation of over 300 personalities. IME Group chair Chandra Prasad Dhakal, Group Managing Director and CNI Deputy Chairman Hemraj Dhakal, and other board members were also among the attendees.
Also read: NEPALPAY QR Now Available on IME Pay, Khalti, and PrabhuPay for Scan & Pay
Chairman Dhakal on the industry's contribution
Speaking at the event, the Group's Chairman said that the insurance industry contributes to the country's financial sector while helping insured people to be self-employed. Likewise, Deputy Chair Hemraj Dhakal said that the company managed to achieve an encouraging success in the last six years and IME Life is seeking a transformation in combining technology for service.
Kabi Phuyal, the Chief Executive Officer (CEO) of IME Life Insurance Company said that insurance agents need to act as consultants to make the industry a respected one. He said that the company will continue to arrange training for them and pointed to the need for self-study as well.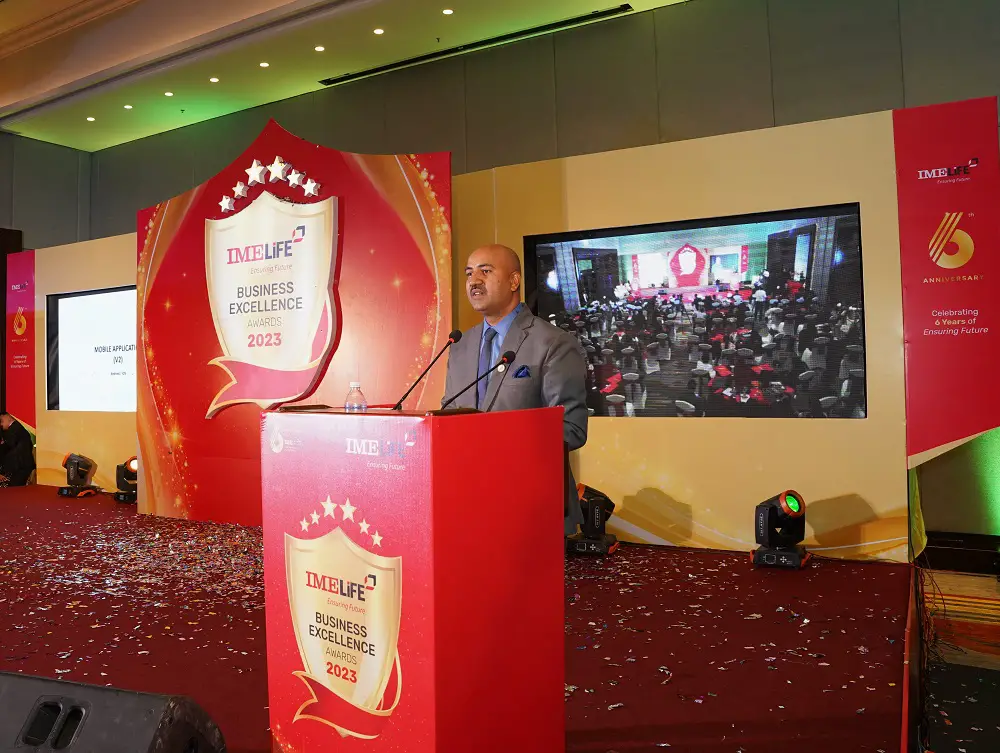 Phuyal expressed his belief that refining its services as per time will help it realize its professional success. Recently, the company had issued shares and the investors were excited with it. The company is also planning to launch new products in line with promoting digital services.  
Check out: Galli Maps wins Startup World Cup 2023 Nepal Award, to battle for the world prize in Silicon Valley
The Best at IME Life Insurance Company recognized
At the ceremony, the best-performing branch office, best-performing insurance agents, and agents issuing most insurance policies in FY 2079/80 were all awarded. IME Group Chairman Chandra Prasad Dhakal, Managing Director Hemraj Dhakal, Directors of the Company's Board of Directors Deepchandra Regmi, Vinod KC, Usha Dhakal and others distributed awards to the best branch and branch head.
In the program, Chief Operating Officer Dinesh Amatya, Koshi Province Chief Milan Dahal, and other people shed light on the role of insurance agents in the company, country, and society.