Leading commercial bank Global IME has been recognized with the Infosys Finacle Innovation Award 2023. The bank earned the accolade for its digital transformation and innovative banking service.
After the implementation of Finacle 10 core banking, the institution stressed innovative customer-centric services and gradual and effective digital transformation. Due to this, the bank won the award in the Transformation Excellence category.
The Infosys Finacle Innovation Award is a prestigious international award in the banking technology sector.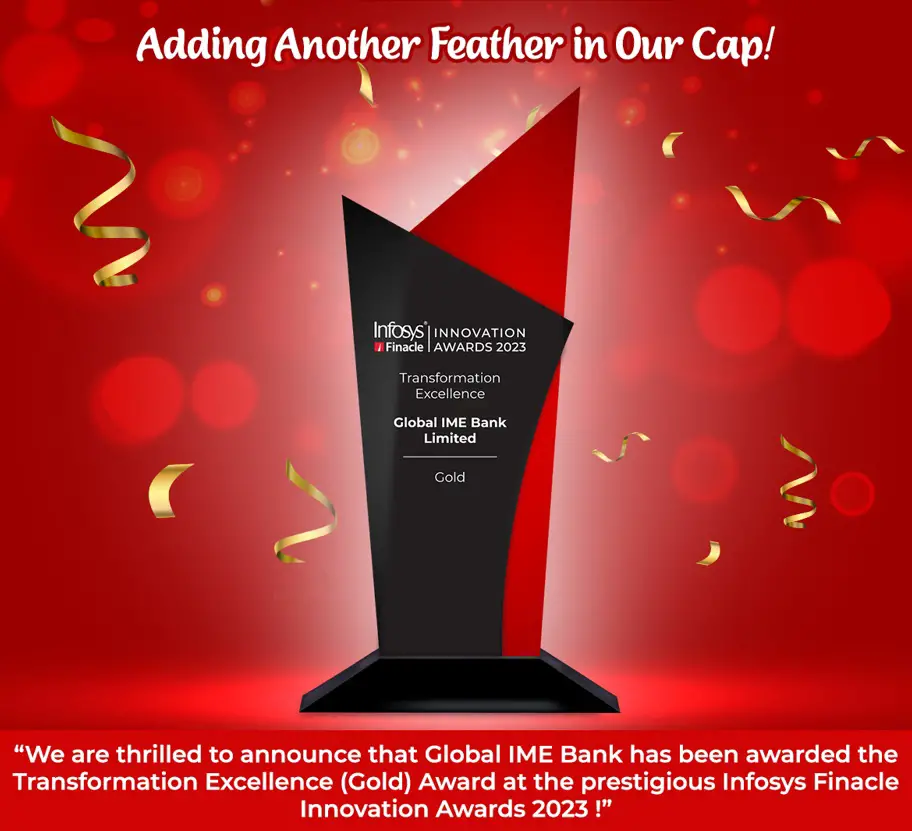 This award is presented to the banks that are the adapters of the latest customer-centric innovations based on factors such as technological transformation, its proper use, and creativity in technology. Also read: Use Global IME Bank App for Free with Ntc Mobile Data
Global IME Bank is Nepal's first private commercial bank, serving through branches in all 77 districts.
As of now, the bank serves over 4 million customers via its 1100+ service centers. It includes 375 branch offices, 357 ATMs, 322 branchless banking services, 64 extensions, and revenue collection counters, and 3 international representative offices.