Free Electric Shuttle Bus Service at TIA has commenced on June 16, 2023. The busiest and key airport in Nepal is now providing free service for passengers via electric buses. Let's learn more information about the Electric Shuttle Bus Service at TIA in this article.
Free Electric Shuttle Bus Service at TIA
The Civil Aviation Authority of Nepal (CAAN) has begun the free electric shuttle bus service at TIA. The service will board the passengers from the main gate of Tribhuvan International Airport to the domestic terminal. Similarly, passengers can also travel vice-versa from the terminal gate to the main gate.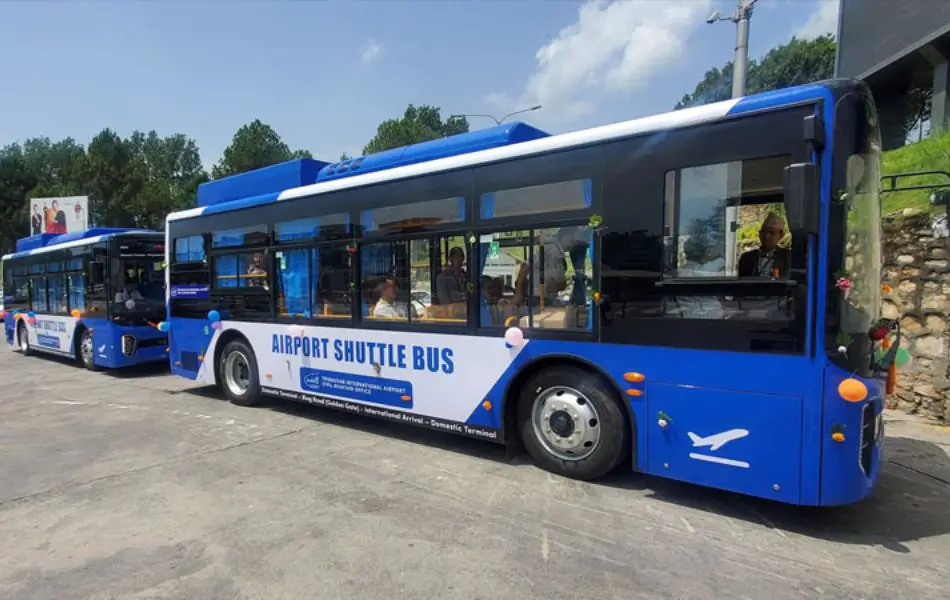 TIA's General Manager, Pratap Babu Tiwari, has informed that the environment-friendly free electric passenger shuttle bus has started while upgrading the passenger service facilities at the Tribhuvan International Airport. 
It will enhance the service of the airport ensuring hassle-free transportation inside the periphery. Not only domestic passengers but international passengers can also make use of the free service. For those unknowns, TIA operates domestic and international flights through different terminals. While flights are conducted via a single runway for both domestic and international flights.
Also, Read: History of Aviation in Nepal, From 1949 to Present
Upgradation of Services at TIA
In recent years, CAAN has done significant improvements in Tribhuwan Int'l Airport. The single runway was extended south (02) by 300 meters an additional 300 meters including 60 meters of Runway Strip and 240 meters of Runway End Safety Area (RESA) in 2019. This assisted in the landing and take-offs of big jets in the busiest airport in Nepal.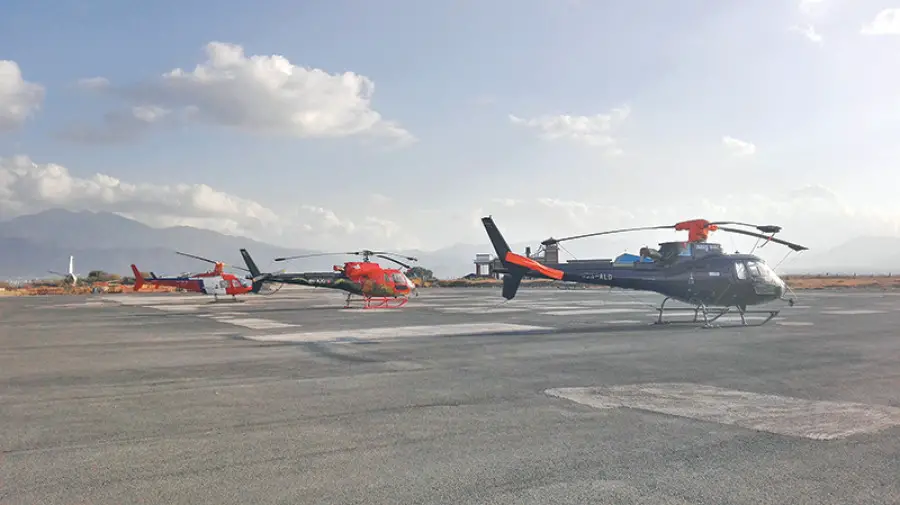 Moreover, it built two additional Bay Areas for parking aircraft in 2020. In the same year, the main terminal building also saw major revamps in immigration and boarding gate areas. Likewise, the arrival gate was also upgraded with souvenirs in order to foster tourism.
EV is getting popular
For a quick reminder, TIA used to provide such free service using micro-buses. Now that, the country is moving toward maximizing the use of hydroelectricity, government agencies have also made some positive steps. Recently, Nepal Oil Corporation (NOC) has also stated to use EVs for a clean and green initiative.
Besides that, the general public is also equally accelerating the use of EVs in Nepal. The country is witnessing massive growth in the purchase and sale of electric vehicles. After all, such vehicles are smokeless and can contribute to building a cleaner environment. If this goes well implemented all across, it can also solve the poor AQI (Air Quality Index) of major cities in Nepal.
Have a Read: CAAN to Build Three Advanced Terminals at Airports in Terai
So what do you think of the Free Electric Shuttle Bus Service at TIA? Have you used the service already? Do write us your thoughts, opinions, and experience in the comment section below.