US-based Nepali tech company Astro Veda Pvt. Ltd. has unveiled the AstroPod dating app in Nepal. The online platform helps you find and connect hearts online based on the ancient Vedic science of matchmaking.
The company launched the app at a press meet in Radisson Hotel, Lazimpat on Friday, June 24th. The company hopes the app will help people find their perfect match through its online platform.
Your perfect match is Made in Stars
'We launched the AstroPod dating app to share that experience. This app is different from other regular dating apps', CEO Koirala added, 'This app comprises the facility of choosing perfect match designed on the basis of Vedic Astrological matchmaking. Moreover, one can have the facility of compatibility test before choosing the perfect partner.'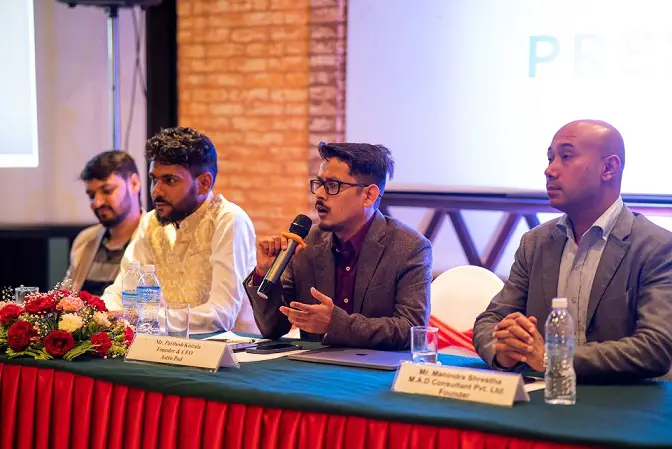 The dating app was not the initial idea of the company as it wanted to start a software company. The team considered it a gateway to "make something for the world being in a small part of the world", as they put it. At the start, they wanted to develop an Instant Messaging app. The core vision of the company has always been to help people connect and share. This was back in 2014.
However, the company was short on knowledge of key technology and was uncertain about a clear revenue source. So, the idea was postponed.   
Later, they built a software company and everything changed for the better when they met Guru Samundra who wanted to do a project to serve astrological services to people around the globe through their app. The app has now turned into a flourishing company that employs 40 professionals. As of now, it is proudly serving more than a million users worldwide.
Also see: How to Apply for an Embossed Number Plate Online?
AstroPod helps you know about yourself and your partner
Astro Veda is a Nepal-based company that provides astrological services to people in need. The team felt short of service as people still were not able "to know about themselves and the relationship with their partners." This helped the team come up with the matchmaking app AstroPod Dating- Made in Stars.
CEO Koirala says the mobile app has been a short dream ever since the starting days. It provides connection and joy to the people. "This was only possible for us through the path of Astrology rather than mere technology and idea," he adds.
"We do believe that Stars have a stronghold in our life and the path we follow. Identifying them early would be a great advantage and asset as well," the company says in a statement.
That is the reason they have come up with the motto – Love is not in the air, its cliché; Actually, the love is in the stars.  
Why AstroPod Match?
Most dating apps try to encourage people to post nice and appealing pictures to show their characteristics, lifestyle, and emotional aspect, along with an elaborate bio. Besides, other apps also use long and tedious form-filling algorithms to find users' perfect matches. But they can't identify traits and emotional aspects of that person to suit the suitors for each other.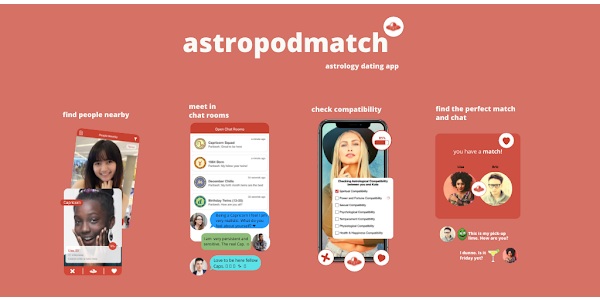 As a result, the user has to go through a number of 'Hit, and Trial' interactions to see if they click for each other.
But AstroPod brings ancient knowledge of Vedic Astrology Match Making into the modern-day fast-paced dating world. It is a fusion of astrological matchmaking with the perception and preferences of relationships in the modern-day world. Check out: World Bank Aid to Nepal, 17 Billion for Digital Economy
The app lets you check your potential match on 7 key aspects of a relationship and calculates beforehand to ensure the other is indeed your match. It is a location-based dating app allowing you to check compatibility before swiping them right. Yes, you can check on them even without letting them know you are interested in them just to make your move free of blushes.
Download: AstroPod Dating
Are you looking for your perfect match based on the Vedic science of match-making? You might have found the right platform for it online. Do comment below for queries.