In this post, you will learn how to apply for an embossed number plate.
Bagmati Province has made it mandatory for vehicle owners to plant embossed number plates on all registered vehicles. While the government held back from making it mandatory for all the vehicles nationwide after protests, the new ones or those registered within the province will still have to replace their existing ones with the new and sturdy embossed plates.  
The Transport Department has ruled that all the vehicles registered within the Bagmati and Gandaki province must install embossed number plates before the end of the current Fiscal Year. It warned that the failure to do so will result in action by traffic police from Shrawan 1st onwards.
In 2073 Jestha 17th, Physical Infrastructure and Transport Ministry, Transport Management Department, and Tiger Decatur had ratified an agreement for embossed number plates. As per the agreement, the company would prepare and hand over 25 lakh embossed number plates to the Government of Nepal (GoN).
Check out: How to watch World cup football in Nepal on TV?
How to apply for an embossed number plate in Nepal?
You can apply online to get an embossed number plate for your vehicle. Below, we have listed the steps that should make it easy for your own application.
First, you need to visit the site of the Department of Transport Management
After the site loads, click on "Embossed Number Plate System" to the right of the page.
Choose 'Online Application'
Now, click on 'Get Started'
Enter details as demanded on your screen.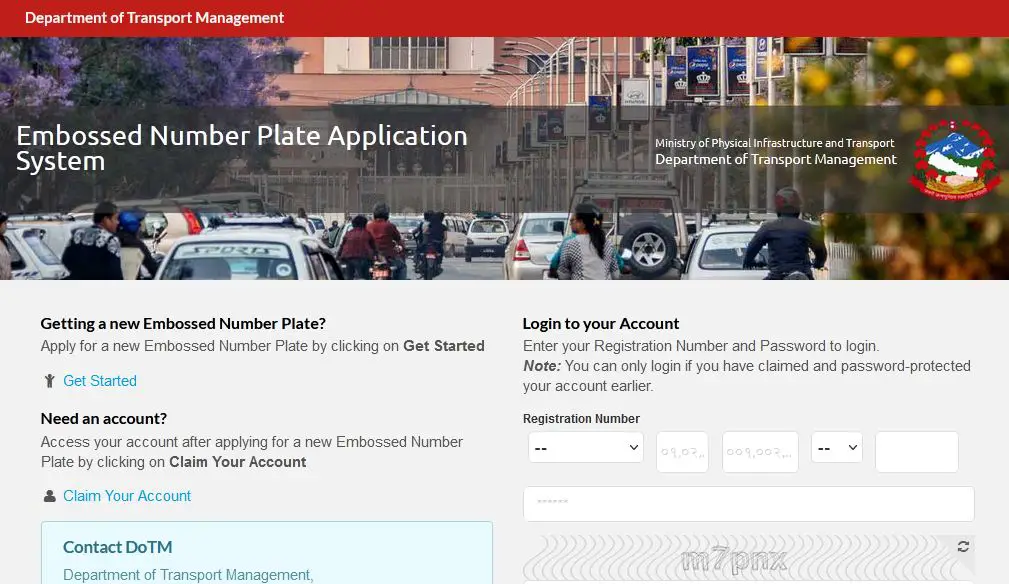 Remember that for old number plates issued via zones, you need to enter skip office code and instead input province or zone, lot code of the vehicle, category, and a number of the issuance. After this, you will receive a mobile number and email verification.
You can now submit your vehicle's details and personal data.
This will take you to the next stage of form fill-up.
Now, you need to submit digital photos of your blue book, citizenship or passport, voucher of payment, vehicle tax, etc.
Click on Next and then Submit the documents for verification.

After completing these steps, you can obtain your embossed number plate. When you get one, you need to visit your concerned transport office to get it installed on your vehicle.
How much does an embossed number plate cost?
The transport depart has assigned 2500 for motorcycles, 2,900 for four-wheelers, and 3,200 for medium vehicles. For heavy vehicles, the price for an embossed number plate is fixed at 3,600.
| | |
| --- | --- |
| Embossed number plates | Charges (NPR) |
| Motorcycles | 2500 |
| Four-wheelers | 2900 |
| Medium vehicles | 3200 |
| Heavy vehicles | 3600 |
To get your embossed number plate installed, visit your concerned Transport Management Office of your province.
Was this post helpful for your purpose? Do leave suggestions in the comments below.