Ride-sharing service is now legal in Bagmati Province following the Financial Bill 2079 enactment.
Now, service providers such as Pathao, and Tootle can get approval from the province's Transport Ministry
The vehicles used for the service must be registered by Chaitra.
Bagmati Province has made it legal to start ride-sharing services. Through the Financial Bill 2079, the province gave legal recognition to the service that operates through an app making use of an electronic information system. The provincial government has also demanded mandatory registration by Chaitra.
From now on, ride-sharing service providers need to take approval from the province's transport ministry. The transport office meanwhile, will process the payment.
So far, such service providers had been registered at the registrar's office. With the new Financial Bill, Pathao, Tootle, and Sahara has also come under the purview of the tax provision of the government.
With the policy changed, privately-owned vehicles must be registered within the provincial office.  
Also read: Top 5 Ride-sharing Apps in Nepal
Privately owned vehicles can now start ride-sharing legally
This has become possible following the province's own transport act. As per the Vehicles and Transport Act 2049 Article 8 (1), private vehicles can't be used for public services." In the Act's article 12, it states that "a vehicle registered for one purpose can't be used for another purpose."
However, Bagmati Province has made necessary arrangements in its Transport Act allowing private vehicles to offer ride-sharing services by charging fares to the customers.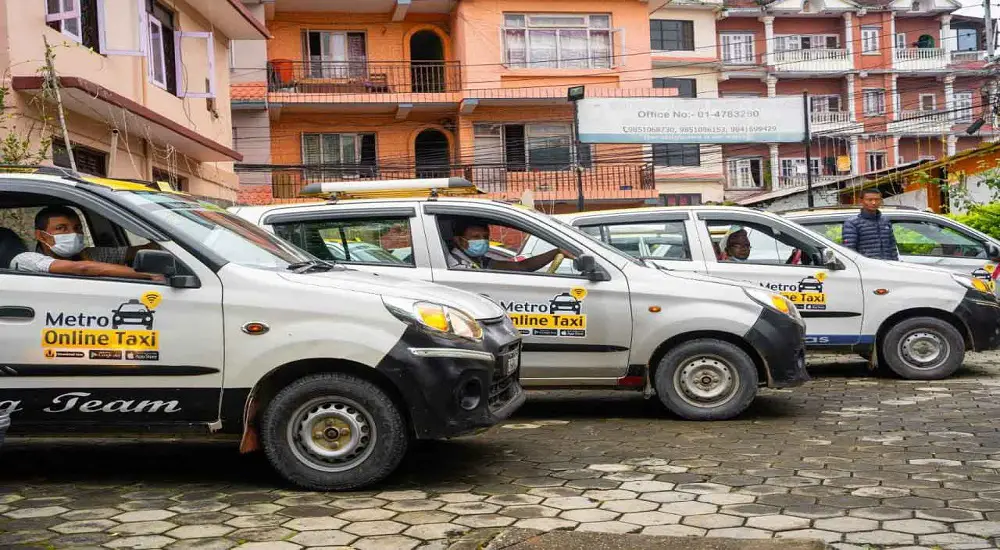 The provincial government says it is exercising the right offered by the constitution to make its own policies regarding transport services (two and four-wheelers).
This means service providers such as Pathao, Tootle, inDriver, Sahara, etc. can now get legal recognition for the service.
Sub-section 4 of Section 13 of the Provincial Level Transport Management Act, published in the Province's Rajpatra (Gazette) on 18 January 2075, states, ' Four-wheelers and two-wheelers with a registration certificate for non-commercial purposes will be able to transport passengers by completing the prescribed procedure and insuring passengers for the prescribed fare on their route"
Also check out: Pathao Vs Tootle, Which Ride-Sharing Platform is Better?
So far, the Act hadn't come into implementation due to the absence of regulations. Now, Bagmati Province has officially announced the decision to legitimize the ride-sharing service.
The policy change now legally binds ride-sharing service providers while also rids them of possible scrutiny from the government. So far, conflicts kept emerging between ride-sharing professionals, and taxi drivers. The legal recognition now could alleviate such scuffles. Meanwhile, they will also come under a tax-paying service for the government.
Are you delighted by the Bagmati Provincie's decision to legally allow ride-sharing service providers to operate within its jurisdiction? How will it sit with the public transport, especially the regular taxi service providers? Do offer your input in the comments below.