Pathao which is the ultimate ride-hailing firm originally from Bangladesh launches the food delivery vertical in Nepal. With 3.5 million app downloads and 150,000+ daily pickup and drops now, we will also have deliveries from Pathao. Since Pathao is a transport facility, we can expect a very prompt delivery from it. Along with being the fastest and affordable ride hailer it also has very easy and new features too. With that on board, it will give very good competition for all the other food delivery services.
Moreover, Pathao which is actually a Bangladesh-based company always emphasizes executing the new verticals on its Nepal branch. They are working on completely replicating their work aggravations by implementing all the services they have in Bangladesh. They have bike-sharing, taxi, and parcel delivery in Bangladesh which has already been established and is also famous in Nepal. To be more accurate, Pathao Nepal first launched bike ride-sharing, and then a taxi and parcel delivery in the market with the latest addition being one will be food. So, looking at its newest add on, here's how we can order food from Pathao.
Pathao targets to deliver food orders quickly that too within 45 minutes. This short of delivery and inclusion of the biggest restaurant in Kathmandu city enhances the foody experience for all the taste buds out there.
How to order food from Pathao?
Ordering food from Pathao is as simple as it gets. All you have to do is follow the simple steps mentioned below and you will have your food delivered to you with just
Install the Pathao app
Log in to the app
Choose your favorite Restaurant/Food
Place your Order
Input Payment method
1) Install the Pathao App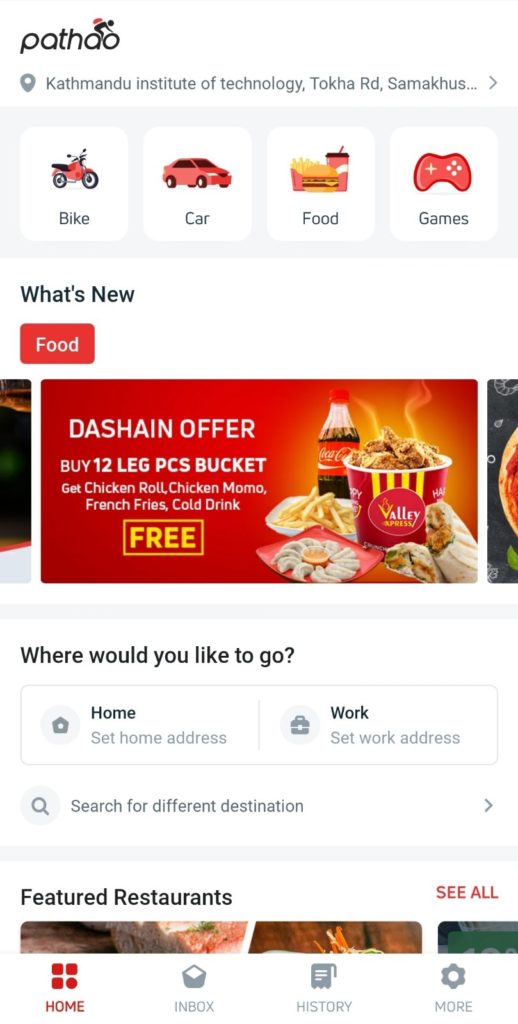 To order food from Pathao, we will need to install the Pathao App on your mobile device. To do that, just go to Play Store and download Pathao.
2) Log in to the app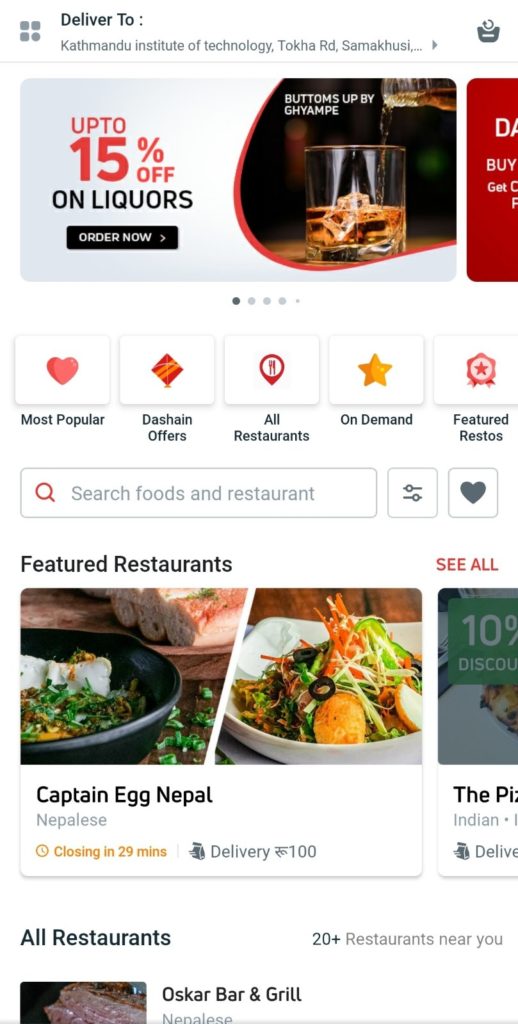 Once you have Pathao in your mobile device, you will need to put in your name number and some basic information to login. So, go ahead and do that.
3) Choose your favourite Restaurant/Food
Since the food section is the newest service that is there, it appears on the very first section of the app. You can also see various restaurants and their special offer on the first page. So go ahead and choose your favourite restaurant and food and add it to the cart.
4) Place your Order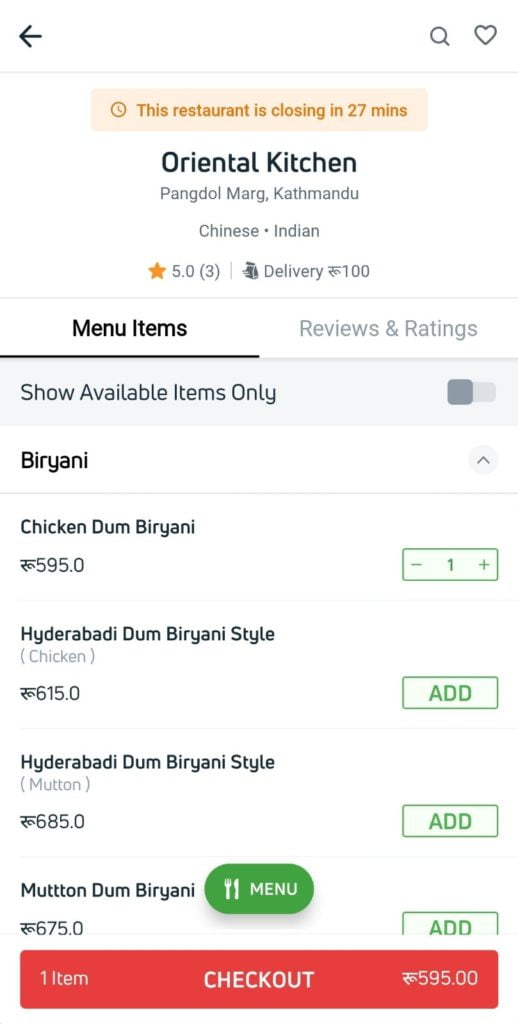 Once you are done choosing your favorite food, go ahead and place the order. So the food that is placed on the cart will be placed as your order once you click the place order button.
5) Input Address/Payment method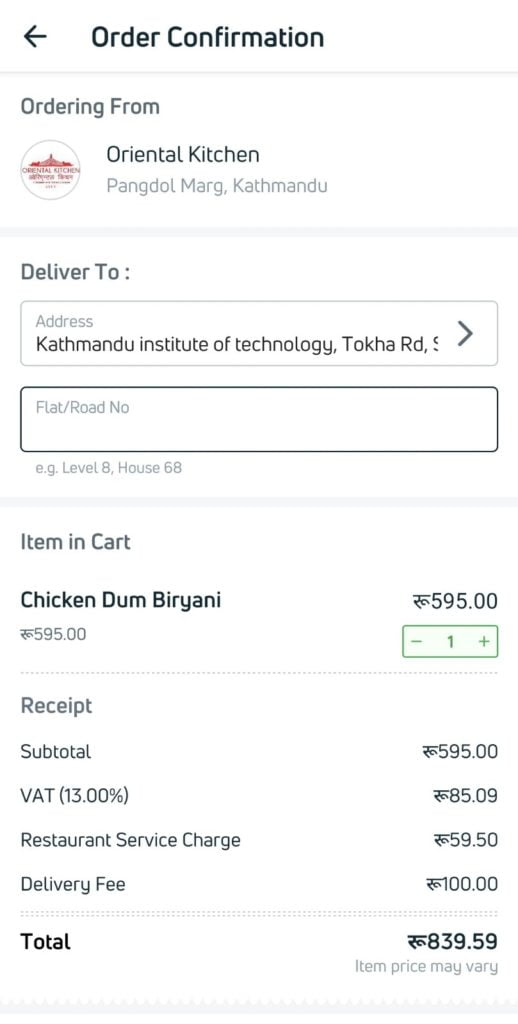 Once you place your order, you will have to input your address and can choose your preferred payment option and can choose your payment option. You will be able to pay cash on delivery and also perform an online transaction.
So, with these simple steps, you will be able to get your food delivered to your doorsteps and that too in a very deliberate manner. Since Pathao is already fast and a very renowned ride-hailing service we can be very assured of timely delivery. If you want to experience the latest offer and discount from your favorite restaurant from Pathao, go ahead and try it yourself.
Review:
Here is how using Pathao food for the first time to test its services was like.
Firstly, the app was easy to download with a very clean and optimum UI. As soon as I opened the app, I could see all the various services it provides, and going through all the services and choosing the service according to my requirement was also very easy.
The delivery time for the food was minimal and it was decent enough. It has no minimum order so we can even order just a plate of momo although delivery charges vary accordingly. Pathao is very well-known for its coupons which can sometimes be the best part as we can get various discounts from our favorite restaurants.
It was also very easy to find the food from our favorite restaurant which charged minimal price. So, overall Patho food has a good scope in the food- delivery business too as it has decent services and good to keep on using it multiple times.