Nepal Electricity Authority (NEA) has started the operation of a charging station in Ratnapark. Pampha Bhusal, Minister of Energy, Water Resources, and Irrigation inaugurated the charging station for electric vehicles on the premise of the authority at a program on Tuesday, 30th August.  
The smart EV charging station in Ratnapark is part of NEA's broader initiative. The authority is installing 51 charging stations across Nepal.
Also see: NEA Building 51 Electric Charging Stations Across Nepal
Each charging station set up by NEA has a charger of 142 kW in which a 50 kVa transformer is necessary for power. The charging stations will also have an online billing system.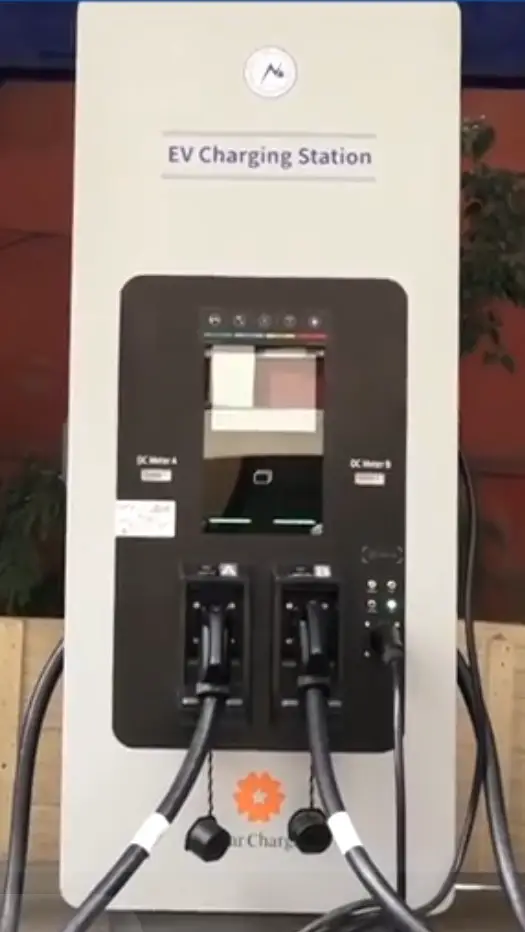 Each charging station gets two DC chargers of 60/60 kW and one AC charger of 22 kW capacity for fast charging.
In addition, NEA has also started cooperation with Armed Police Force (APF) for EV chargers. As per the agreement, 17 charging stations will be built by NEA while APF will be responsible for their operation and maintenance. Similarly, it has struck a partnership with Nepali Police to build charging stations in 25 separate locations.
NEA is installing charging station software at its data center to provide service for over 300 chargers.
Check out: Why you should buy electric Vehicles (EVs) in Nepal?
The EV charging station in Ratnapark is open to all
NEA MD Kulman Ghising said the charging station is open for others and service would come at affordable costs. He added that the authority keeps its door open for the private sector cooperation to operate more such charging stations. Interested private companies can start EV charging stations by spending 20 percent more than NEA spends for each unit.
Mr. Ghising said that the fares for charging would be different at different times of the day but maintained it is still considerably cheaper compared to privately operated systems. An EV will be fully charged in 1 to 1.15 hours.
Check out:
What is your take on NEA promoting EV use through charging stations? Would you be compelled to consider an EV in the near future? Do share in the comments below.