The test of Smart Light and Pelican Crossing in Kathmandu has been completed with positive feedback. The trial was conducted at the premise of the Municipality's Central Office in Bagdarbar. Also known as Pedestrian Light-Controlled crossing, the system is expected to control jaywalking and help with better walking facilities for all pedestrians while crossing the city.  
The Metro's Chief Administrative Officer (CAO) Basanta Adhikari, Traffic Management Advisor Jagatman Shrestha, Chief of KMC Police Force Rajunath Pandey, and other dignitaries participated in the inspection. The Pelican Crossing aims at rendering an easier pedestrian walk in the city.  
CAO Adhikari remarked that the rehearsal of the Pelican Crossing was positive.
Currently, the metropolitan is conducting various experiments to improve road safety, public transport system, night traffic, etc. The city has, likewise, stressed constructing pedestrian-friendly roads. Based on the results obtained, the best system is being studied and tested which will be finally implemented. Kathamndu government is also installing smart lights to improve safety and urban areas in the city.  
What is Pelican Crossing?
Pelican Crossing is a type of pedestrian crossing where traffic is controlled by pedestrians turning on the switch installed across the road. When needed, pedestrians can turn on the switch to stop vehicles with a red traffic light and green for Zebra crossing.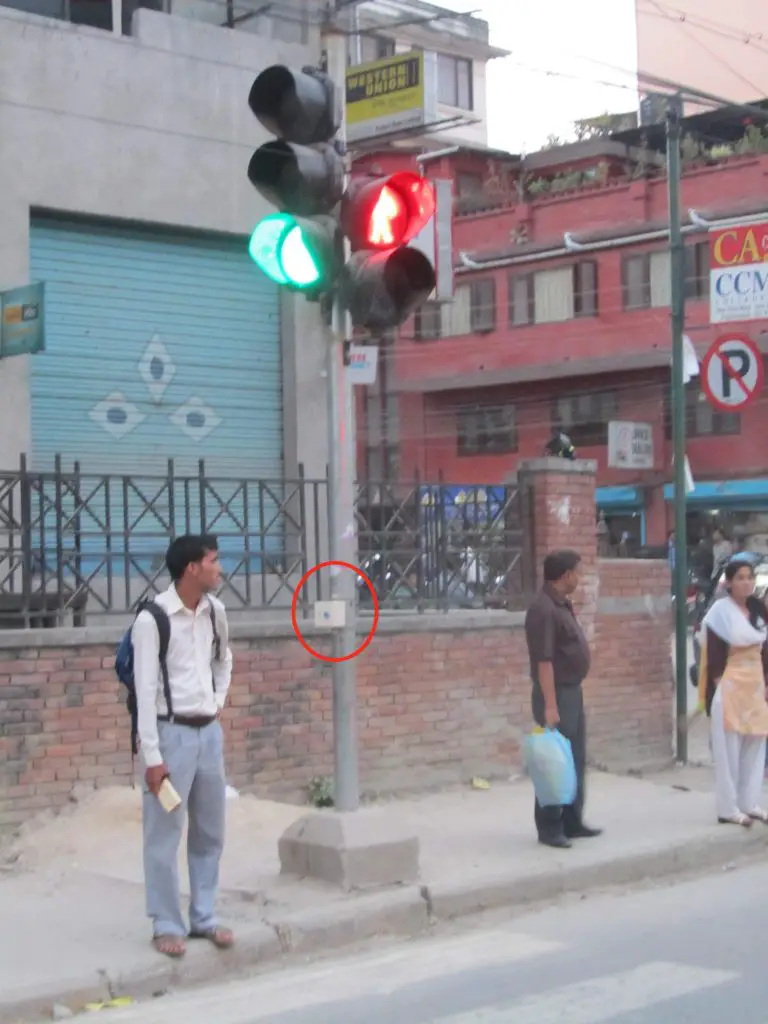 According to the Traffic Management advisor for the metropolitan city Jagatman Shrestha, the under-trial crossing system is internationally practiced to facilitate children, physically impaired, and during emergency situations with an easier way for crossing the road.
Smart Light system tested too
At the same time, the city has also tested a smart light system which is installed at places where Zebra crossing is drawn. The smart light-installed poles have a board with symbols. When one waves the hands toward the board, the light glows brighter serving with greater visibility on the road for both pedestrians and vehicles when needed. Such lights are operated by the remote server of the Nepal Electricity Authority (NEA) in Nepal.  
Advisor Shrestha said that now the Kathmandu Metropolitan will test the smart light system in two other areas in the city.
What other traffic management system can be adopted to make Kathmandu a smart city? Do suggest your valuable opinions in the comments section below.