Nepal Electricity Authority (NEA) is in plans to increase fees for electric vehicles charging at its charging stations across Nepal. As per reports, the authority is considering inflating the EV charging costs by up to 150%. The news could discourage the market and EV owners who have been attracted to eco-friendly automobiles for their lower cost of charging among other reasons.  
NEA has been planning on hiking charging fees for EVs as of late. The authority formed a committee under its Deputy Executive Director Manoj Silwal. As per the recommendations of the same committee, the authority is preparing for the massive charging cost raise. But first, the proposed fees will be tabled by the board of directors. The Electricity Regulation Commission will give the final decision on the EV charging costs.
Find out the top reasons why electric vehicles should be the top choice for Nepali consumers.
Rising EVs mean costlier charging
As per NEA sources, the rise in the number of electric vehicles will translate to higher costs for charging. In addition, NEA is promoting the private sector to operate charging stations. "The plan to increase the fees is also to encourage private service providers," an engineer from NEA said.
NEA operates 51 EV charging stations across Nepal. Every station costs Rs 60 to set but the gains are too low, it's said. As per an NEA officer,  the authority only generates Rs 3,000 a day from each station. All 51 stations bring about 1.50 lakh a day. However, NEA reasons that the current fee structure doesn't even help raise the investment, that's why the fee revision is being proposed.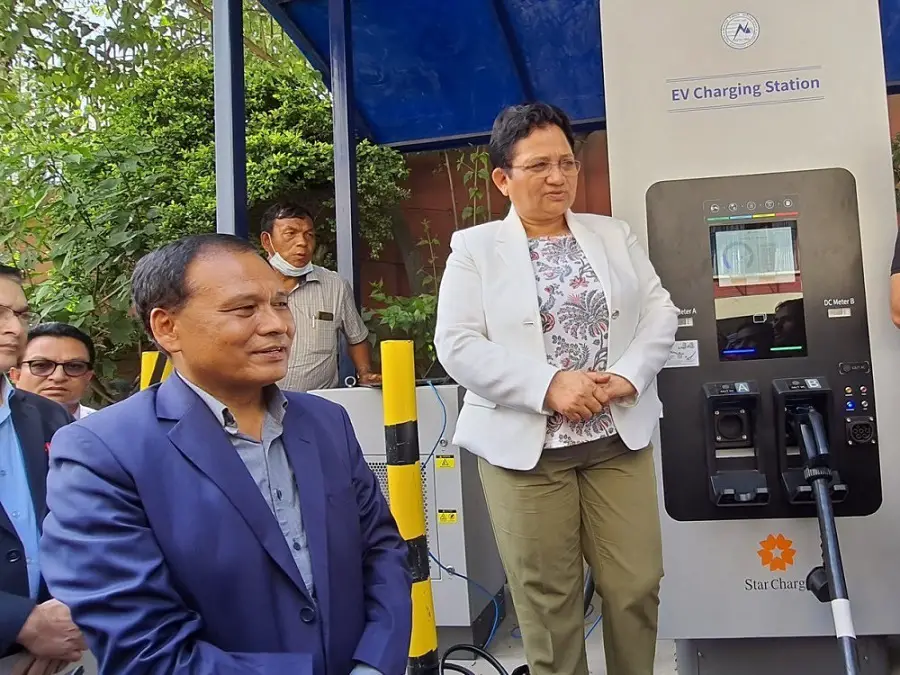 Currently, EV owners are paying Rs 8 per unit for charging. NEA wants to increase this to Rs 20. It's authorized that service providers fix the cost for charging by up to 20% on the designated tariff.  
Besides NEA's 51, Tata operates 19, MG has 7, and BYD runs 5 charging stations in Nepal. Likewise, Kia and BYD run 7 and 5 charging stations respectively.
Check out: Best Electric Cars Price in Nepal | Latest 2023 Update
Costlier charging fees could discourage the EV industry
Extremely low maintenance costs and saving on fuel have made EVs a major attraction for Nepali consumers. In the first three months of FY 2080/81, 2,135 units of electric vehicles worth Rs 5.17 billion were imported into Nepal.
The Nepal government's EV tax policy is already deemed convoluted and the proposed increase in EV charging fees could hurt the market to an extent. What do you think of this development? Write down your opinion in the comments below.